Army hands soldier Jitendra Malik , a key suspect in the murder of Bulandshahr cop to UP police
Subodh and 20-year-old student Sumit Kumar were shot dead in Bulandshahr on December 3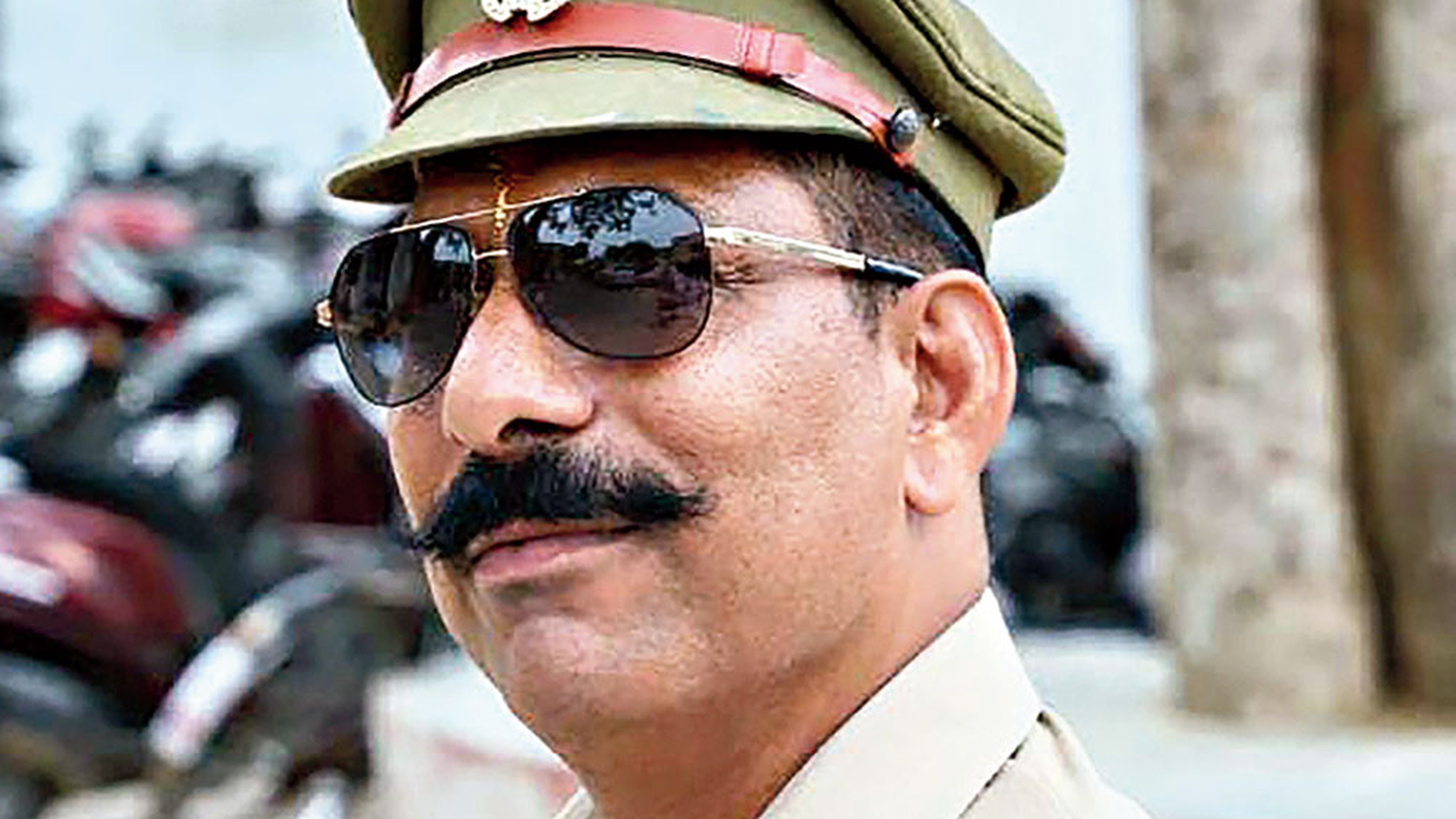 Inspector Subodh Kumar Singh, the officer who was killed by cow vandals in Bulandshahr, Uttar Pradesh, on December 3, 2018.
PTI
---
New Delhi
|
Published 10.12.18, 08:49 AM
|
---
The army handed over soldier Jitendra Malik aka Jeetu Fauzi, a key suspect in the murder of police inspector Subodh Kumar Singh, to Uttar Pradesh police late on Saturday night.

"After the 36-hour hunt for the accused, the army brought him to Meerut from Jammu and Kashmir last night and handed him over to us at 12.50am. He was arrested immediately and taken to Bulandshahr," a senior Uttar Pradesh police officer said on Sunday.
He didn't explain why the army hadn't handed him over in Jammu and Kashmir — where Jeetu was attached to 22 Rashtriya Rifles in Sopore — despite a Uttar Pradesh police team having travelled to the state to take him into custody.
Jeetu has been remanded in judicial custody in Bulandshahr.
His elder brother Dharmendra Malik, who is also in the army and is posted in Pune, claimed Jeetu was innocent and was being framed to save Bulandshahr district Bajrang Dal leader Yogesh Raj and others "close to the BJP".
"It's a conspiracy," he said.
Priyanka, Jeetu's wife, echoed him.
"He was with me when the incident took place," she said.
"He protects the country on the border; how is it possible that he would kill a person? We have faith in the courts."
Subodh and 20-year-old student Sumit Kumar were shot dead in Bulandshahr on December 3 when a crowd of Sangh parivar supporters and others attacked the police after the carcasses of 25 cows were found in a field. Yogesh, the prime accused, has gone into hiding.
Senior army and police officers would not be drawn on what exact role Jeetu may have played in the mob violence.
"Video footage, backed by eyewitness testimony, shows him inciting the mob and chanting communal slogans — shocking for a soldier. We are probing whether he shot the inspector," a police officer said.
He claimed the footage showed Jeetu "standing next to Yogesh" outside the police chowki where the violence took place. "They seemed to be co-conspirators."
The officer said the police were also verifying whether Subodh's murder was linked to his probe, during his earlier posting, into the 2015 lynching of Mohammed Akhlaque in Dadri over beef allegations.
Purported evidence collected by Subodh had led to a slew of arrests, and his family says he had since then received a series of threat calls. The day after the officer's murder, his sister had alleged that he had been killed because of his role in the Akhlaque probe.
Jeetu had been home in Bulandshahr on leave but left for Sopore the evening of the murder.
The army detained him on Friday night after Uttar Pradesh police got in touch with Northern Command authorities.
Uttar Pradesh police chief O.P. Singh said the situation in Bulandshahr district was peaceful.
He, however, evaded reporters' questions on Jeetu.