AMU drops Id get-together in solidarity with Kashmiris
The Teachers' Association expressed solidarity with the people of Jammu and Kashmir and decided against celebrations now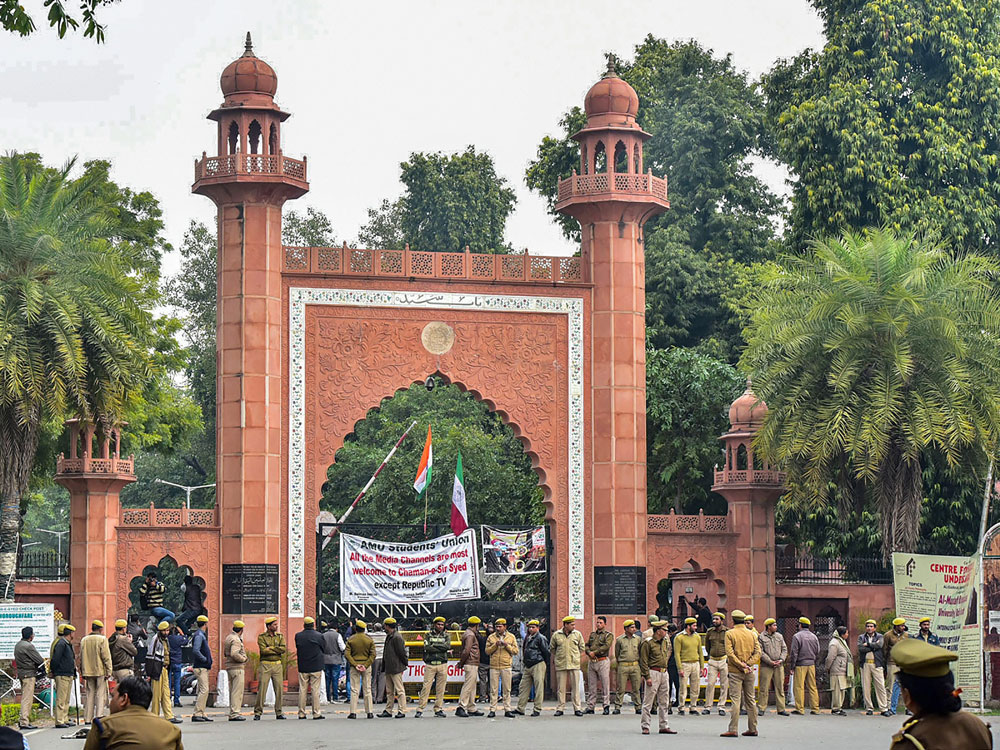 ---
Lucknow
|
Published 28.08.19, 08:56 PM
|
---
The annual Id Milan (Id get-together) will not be organised at Aligarh Muslim University (AMU) this year as the teachers' association has said there cannot be a celebration "when the people of Kashmir have been subjected to unprecedented atrocities".
The AMU Teachers' Association held a meeting on Wednesday to discuss several internal issues, including the date of Id Milan. But it concluded with a decision to express solidarity with the people of Jammu and Kashmir and decided against celebrations now.
Najmul Islam, the honorary secretary of the AMUTA, told The Telegraph over phone from Aligarh that it was for the first time in the history of the university that the Id Milan celebrations were being shelved.
"We organise Id Milan, Holi Milan and an annual dinner for the AMU staff every year. But this year, we feel that we should stand in solidarity with the people of Kashmir and not organise Id Milan," he said.
"The government claims that the situation in Kashmir is returning to normal but we have come to know from our sources that the people are suffering a lot in the Valley. We cannot celebrate when people are subjected to atrocities at the hands of the government machinery. People don't have water, food and medicine as the security forces are not allowing them to go out of their houses. The hospitals are not functioning there."
The biochemistry professor added: "We don't have anything to say against the abrogation of (a provision of) Article 370. But the ground reality is that the government is arresting India's own innocent citizens and putting them in jails. Every jail in Jammu and Kashmir is full and this is why the government is bringing arrested people to jails in Uttar Pradesh."
Over 200 people have been sent to jails in Uttar Pradesh from Kashmir since August 5 when the decision to virtually scrap Article 370 was made public.
Sources in the police department claim that many people who have been brought to jails in Lucknow, Agra, Varanasi, Bareilly and Ambedkar Nagar were picked up in the night from their homes in Kashmir and flown to Uttar Pradesh within a few hours.
While they were kept in isolation barracks specially created for them, their identities have been kept a secret.
"Even their names were not asked during medical examinations," said a police officer in Lucknow on condition of anonymity.
The AMUTA has convened a general body meeting on September 7 to further discuss the situation in Kashmir and other related issues.