Amit Shah to host unity dinner at BJP headquarters
The dinner might feature an "element of surprise" — the possible participation of a new member from outside the NDA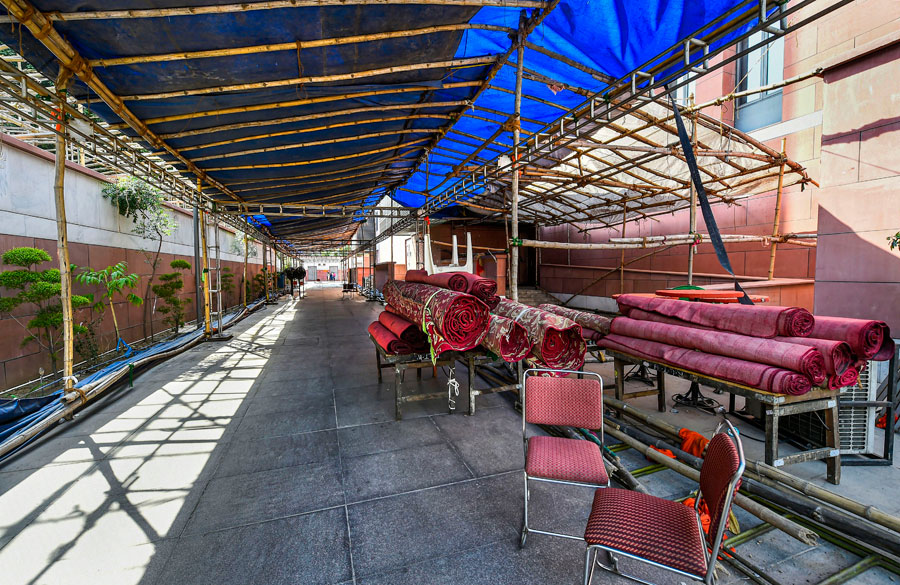 ---
---
The BJP has scheduled a "unity" dinner with allies on Tuesday and claimed that if the election results match the exit polls numbers, the Opposition would have no ground to question the integrity of the electronic voting machines.
"Exit polls are based on personal interviews. The EVMs have no role. If the results of the exit polls and final results on the 23rd May, 2019, are in the same direction, the Opposition's fake issue of the EVMs would also lose its non-existent rationale," finance minister Arun Jaitley said in a Facebook post, titled "The Message of Exit Polls".
He chastised the Gandhi family, calling it an "albatross around the neck" of the Congress.
BJP president Amit Shah is to host Tuesday's dinner meeting, which Prime Minister Narendra Modi is likely to attend. Sources said it would be a courtesy get-together, aimed at projecting the alliance's unity at a time the Opposition is trying to unite ahead of the results.
Some party insiders, though, indicated the dinner might feature an "element of surprise" — the possible participation of a new member from outside the NDA.
"We want to show the NDA is united and that, even if we get full majority on our own, the party is committed to taking the allies along and making them participants in the next government," a BJP politician said.
With all the exit polls predicting a return of the Modi government, the BJP headquarters is gearing up for celebrations on Thursday, the results day, with temporary structures being put up on the lawns.
BJP insiders said the tents would host a feast for party workers while makeshift studios would be built for the electronic media.
Jaitley's blog said the exit poll findings, read with the 2014 election results, reflected a maturing of India's democracy.
"The arithmetic of caste coalitions loses to the chemistry on the ground created for the front-runner in the elections," he wrote.
Jaitley attacked Rahul Gandhi for his "personalised campaign against Prime Minister Modi" and said the strategy had not worked in 2014 and might not in 2019.
"Thus, the Prime Minister's style of rising above caste and concentrating on performance-related issues received far more acceptability with the electorate," he said.
"I re-assert my earlier hypothesis that in the Congress the first family is no longer an asset but an albatross around (the) neck of the party. Without the family, they don't get the crowd, with it they don't get the votes."