Akhilesh airs CBI fear before polls
Illegal-mining case against Akhilesh Yadav seen as a case of victimisation ahead of the general elections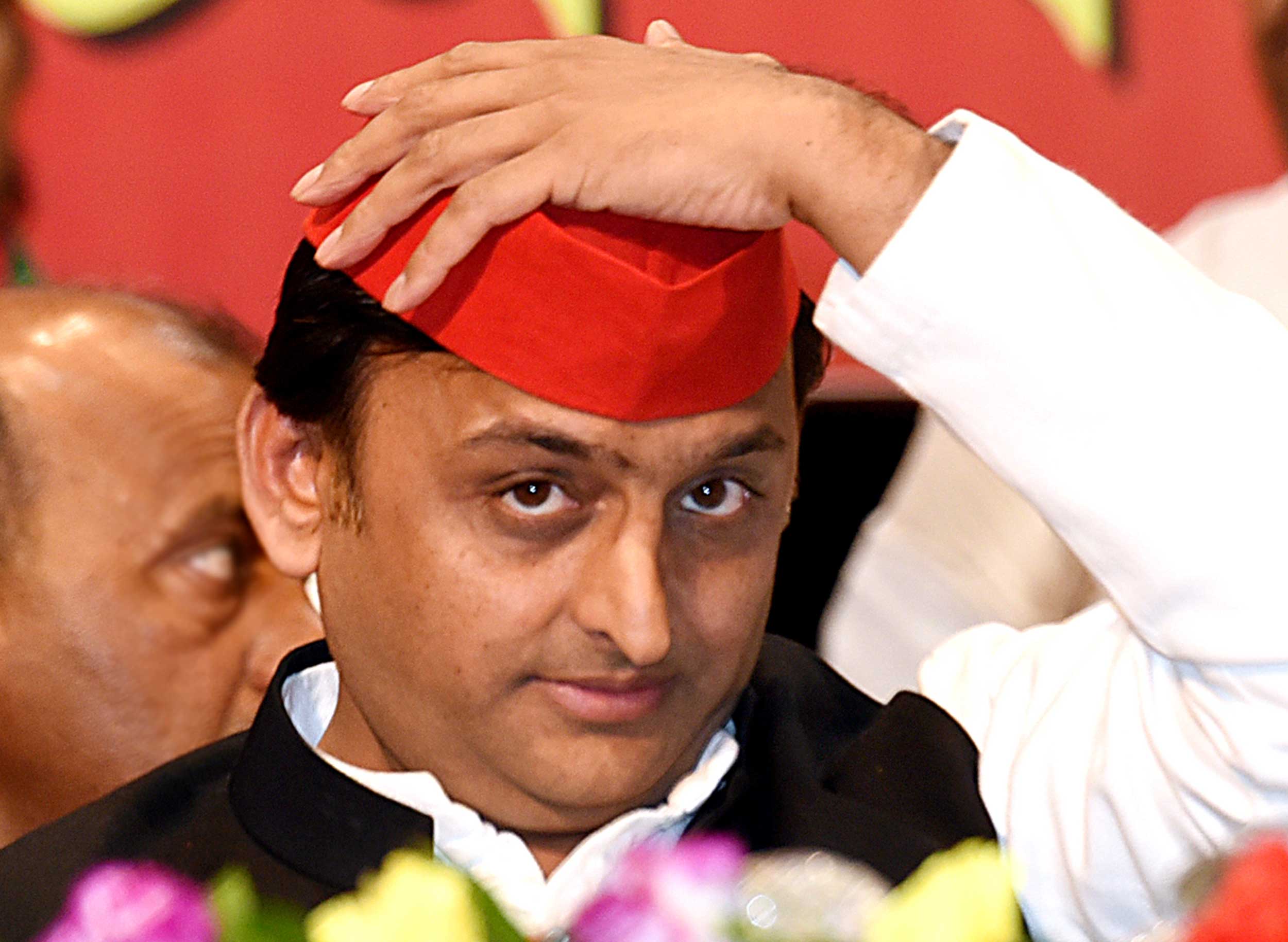 Samajwadi Party president Akhilesh Yadav, negotiating an alliance with traditional rival Bahujan Samaj Party that could hurt the BJP, held the mining ministry from 2012 to 2014, the first two years of his chief ministership
The Telegraph file picture
---
Lucknow
|
Published 06.01.19, 10:11 PM
|
---
The CBI registered an illegal-mining case on Saturday night against 11 people including four Samajwadi Party politicians amid hints of a possible probe against party president Akhilesh Yadav, prompting him to accuse the Centre of victimisation ahead of the general election.
"The Centre is using the CBI to prevent the alliance of the Samajwadi Party and the Bahujan Samaj Party ahead of the 2019 Lok Sabha elections," the former chief minister told reporters on Sunday.
Akhilesh, negotiating an alliance with traditional rival Bahujan Samaj Party that could hurt the BJP, held the mining ministry from 2012 to 2014, the first two years of his chief ministership.
"The role of the then mining ministers… may be looked into," the FIR says, according to a PTI report.
Apart from Samajwadi MLC Ramesh Mishra and party functionaries Dinesh Mishra, Ram Awatar Singh and Karan Singh, the 11 accused include three BSP politicians — Ambika Tiwari, Satyadev Dixit and Sanjay Dixit — and a high-profile IAS officer, B. Chandrakala.
The CBI alleges a Rs 4,000-crore sand-mining scam along the banks of the Ken and Betwa in Hamirpur district of Bundelkhand when Chandrakala was the district magistrate between 2012 and 2014.
Chandrakala is accused of accepting bribes and flouting e-tender norms to award 50 leases to her favourites, mainly Samajwadi and BSP politicians.
"I'm prepared to reply to the CBI's questions," Akhilesh said. "The Congress (UPA government) too had ordered a CBI probe (in a wealth case against Akhilesh, his father and then chief minister Mulayam Singh Yadav and other family members in 2005). I will again face the CBI."
State government spokesperson Siddharth Nath Singh denied any political victimisation. "The CBI is doing its duty — it doesn't keep in mind the timing of an action," he said.
On Saturday, the CBI had raided Chandrakala's homes in Noida and Lucknow, and those of MLC Mishra and Satyadev Dixit in Hamirpur and Kanpur. Agency officials claim to have frozen two of Chandrakala's bank accounts and her bank locker.
Officers in Lucknow said the 11 had been charged with theft, extortion, fraud, forgery, criminal conspiracy, attempt to commit offences and obtaining valuable things through corrupt means.
Among the accused are former Hamirpur mining officer Mohammad Moinuddin, former mining department clerk Ram Asre Prajapati, and Delhi-based mine-owner Adil Khan.