Not all parties in potential opposition alliance back Rahul as Prime Minister, says Akhilesh
Last month, he had favoured his father Mulayam as the next Prime Minister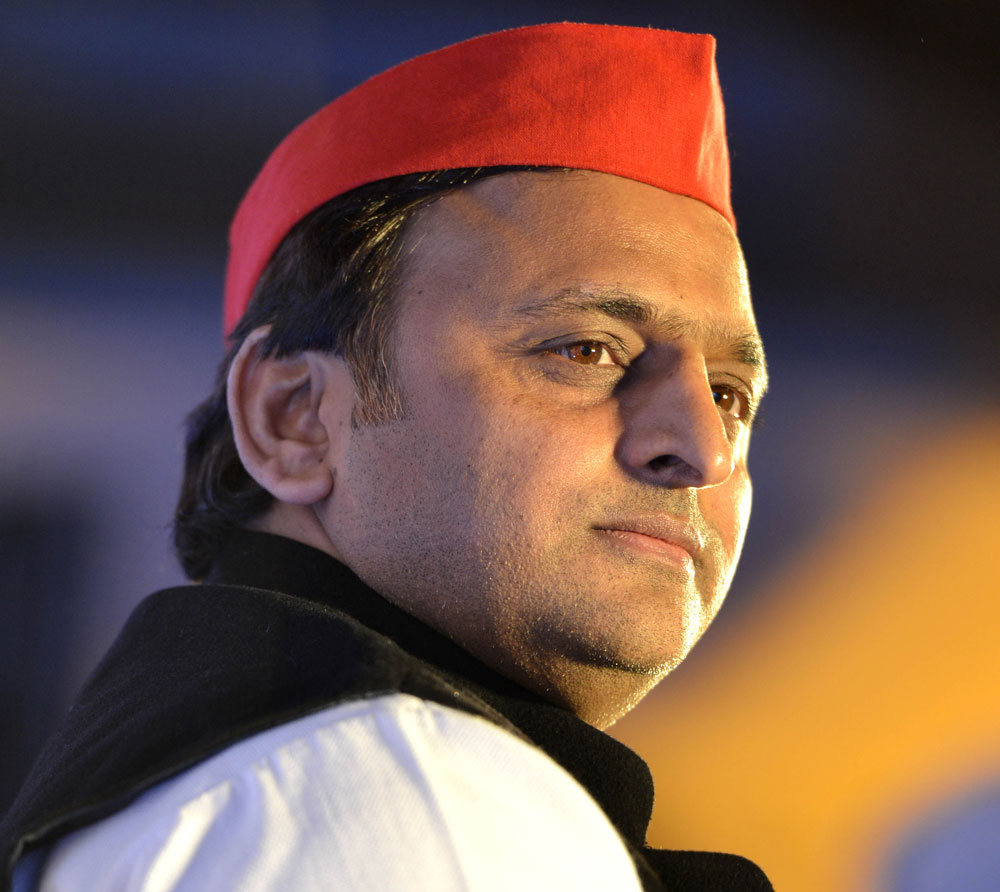 ---
Lucknow
|
Published 18.12.18, 11:25 PM
|
---
Samajwadi Party chief Akhilesh Yadav on Tuesday said Tamil Nadu leader M.K. Stalin's proposal to project Rahul Gandhi as candidate for Prime Minister did not necessarily reflect the views of every party in a potential opposition alliance for 2019.
"Maybe that someone has taken his (Rahul's) name as a PM candidate but that doesn't mean that he will be accepted as the leader of the alliance," Akhilesh told reporters in Lucknow, responding to questions on DMK chief Stalin's proposal on Sunday.
"The people of the country are angry with the BJP government. This is the reason that (Bengal chief minister and Trinamul boss) Mamata Banerjee and (NCP president) Sharad Pawar have been doing a lot to form a grand alliance. It is not necessary that the alliance would agree to somebody's personal view."
Akhilesh, who claims to be a friend of Rahul, had on Saturday suggested that the Congress stop demanding a joint parliamentary panel probe into the Rafale controversy.
Stalin was the first non-Congress leader to propose Rahul's name without reservations. "I propose the candidature of Rahul Gandhi from the soil of Tamil Nadu," Stalin, the DMK president, told a rally in Chennai on Sunday in the presence of the Congress president and Sonia Gandhi.
The rally had followed the unveiling of a statue of Stalin's father, DMK patriarch M. Karunanidhi, who passed away in August. Sonia unveiled the statue.
Stalin recalled that in 1980 Karunanidhi had extended support to Indira Gandhi, saying: "Welcome, daughter of Pandit Nehru. Give a Stable Regime."
In 2004, he had invited Sonia Gandhi with these words: "Welcome, daughter-in-law of Indira Gandhi, India's daughter should win."
On Tuesday, Stalin reasserted his confidence in the Congress chief. "Rahul was responsible for the Congress's victory in the three BJP bastions (Rajasthan, Madhya Pradesh and Chhattisgarh). We require a strong leader to coordinate the democratic forces. That is why I have proposed Rahul's name. I am confident our allies would understand," Stalin said in Chennai.
Observers said Stalin and Akhilesh were both continuing a tradition inherited from their fathers. If Karunanidhi had welcomed Indira and Sonia, Akhilesh's father, Samajwadi founder Mulayam Singh Yadav, had raised Sonia's Italian origin and refused to accept her as leader of the Opposition in 1999.
Last month, at a meeting of party workers, Akhilesh had said the Samajwadi would work to make Mulayam the next Prime Minister.