Ahead of Parliament session, BJP, TMC spar over Minister's nationality
Congress MP from Assam had written to PM Modi last Friday, seeking an inquiry into the citizenship of Nisith Pramanik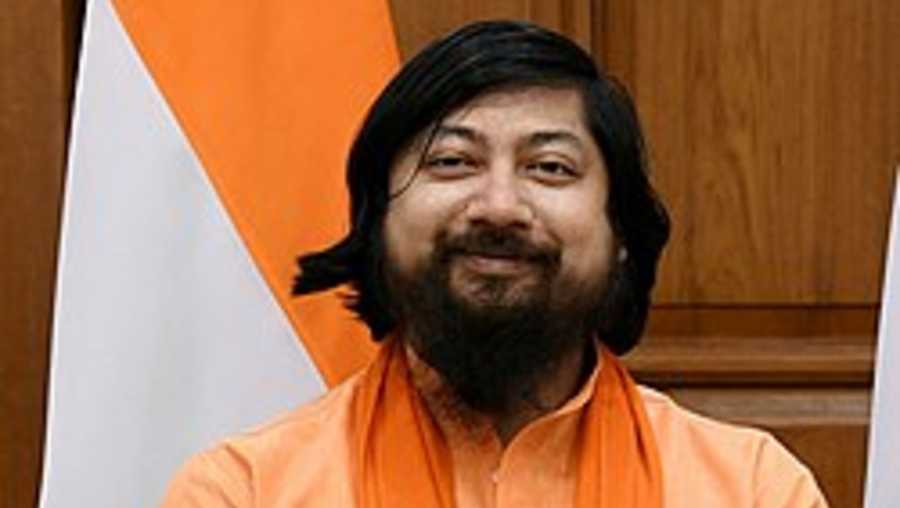 Nisith Pramanik
Wikipedia
---
New Delhi
|
Published 18.07.21, 04:22 PM
|
---
Just ahead of the Parliament's monsoon session, debate over the citizenship of Nisith Pramanik Bengal's Minister of State for Home has been creating ripples.
According to an NDTV report Ripun Bora, Congress MP from Assam and state Congress chief, has written to Prime Minister Narendra Modi seeking an inquiry into the Bengal MP's citizenship details. The 35-year-old leader has been included in the Central cabinet.
Bora tweeted, "It's a matter of grave concern that a foreign national is an incumbent Union Minister."
Taking a cue, Trinamul Congress leaders have also raised the issue. Bengal's Education Minister Bratya Basu also took on to the micro-blogging site and tweeted, "Rajya Sabha MP board are asking all the right questions."
Another minister from the state, Indranil Sen, according to the NDTV report stated, "shocked and stunned to learn that Union Minister Nishit Pramanik might be a citizen of Bangladesh".
However, BJP has, brushed aside the allegations. NDTV quoted the saffron party's Bengal spokesperson Samik Bhattacharya. He said, "Let them show proof. Just pointing fingers is not enough."
Questions concerning Pramanik's citizenship was first raised after a Facebook post, which apparently had originated in Bangladesh. The report while quoting the FB post mentioned "the successful son of Harinathpur in the Palashbari police station area of the Gaibandha district of Bangladesh." "He studied computer science in West Bengal," added the post.
The post by Poojar Mela, a religious organisation in Bangladesh, has deleted it.
However, Pramanik's Lok Sabha details mentions Bengal's Dinhata as his place of birth, which many leaders are alleging, has been forged.
Basu, while commenting on the allegation termed it as baseless and added, "If they want to squeeze the issue further, the Trinamool Congress is free to move the court."