Acute malnutrition deaths overestimated, says study
Researchers noted a death rate of 1.2 per cent, much lower than projected estimates of 10 per cent to 20 per cent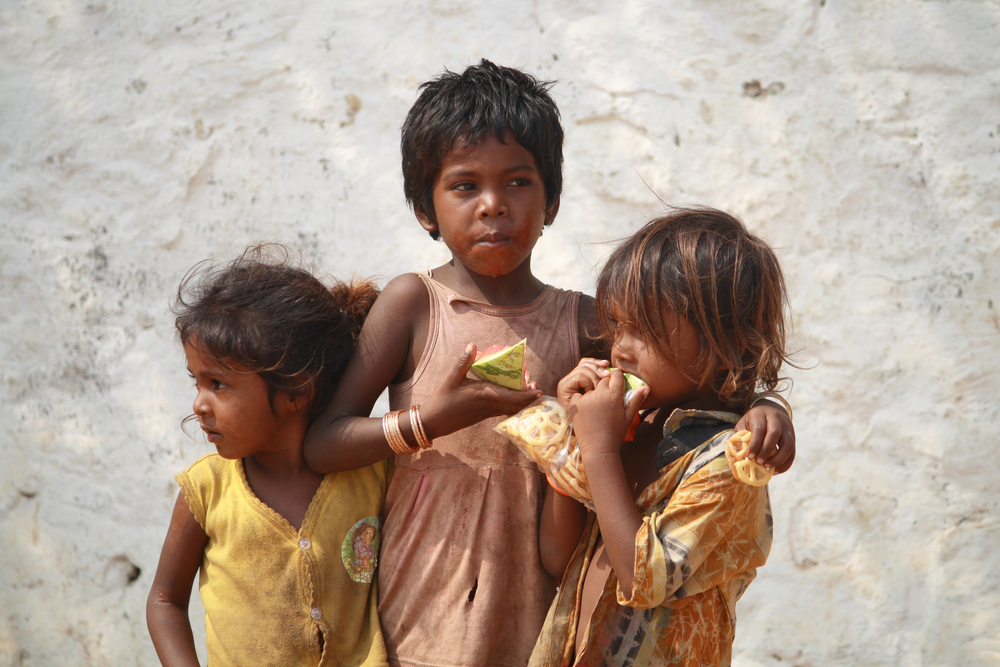 ---
---
Death rates among young children in India suffering from severe acute malnutrition are grossly overestimated and need to be corrected to guide policy-makers and turn the focus on preventive, home-based nutrition, health researchers said on Wednesday.
The researchers, who tracked mortality among children with severe acute malnutrition in some of India's most economically-deprived and vulnerable populations, noted a death rate of 1.2 per cent, much lower than projected estimates of 10 per cent to 20 per cent.
Their findings, published in the journal PLOS Medicine, also point to a need to prioritise the prevention of under-nutrition through a bouquet of strategies involving prenatal maternal care, newborn care, maternal and child nutrition and sanitation rather than therapeutic strategies for severe acute malnutrition.
The new study followed up over 2,800 children aged between 6 months and 18 months diagnosed with malnutrition in rural Jharkhand and Odisha and detected death rates of 1.1 per cent among children with moderate malnutrition and 1.2 per cent among children with severe acute malnutrition.
"Our findings suggest that mortality from severe acute malnutrition in India has been hugely overestimated," Harshpal Singh Sachdev, a senior pediatrician at the Sitaram Bhartia Institute of Science and Research, New Delhi, and a co-author of the study, told The Telegraph.
The observations in Jharkhand and Odisha echo the results of three other smaller studies in India over the past decade that had found death rates ranging from 2.7 per cent to 5.2 per cent.
The researchers said that all of these are much lower than 10 per cent to 20 per cent cited by the World Health Organisation based on studies in African children.
Sachdev and his collaborators from India and the UK also believe their findings have implications for policy making against the backdrop of efforts to promote ready-to use-therapeutic-foods (RUTF) as treatment for children with severe acute malnutrition.
"There have been multiple efforts to show that severe acute malnutrition is an acute medical emergency and that a large proportion of children will die or never recover unless they receive RUTF which is typically ready-made food composed of peanut butter and other ingredients," Sachdev said.
Proponents of RUTF — a mixture of milk powder, vegetable oil, sugar, peanut butter, and powdered vitamins and minerals — have argued that RUTF has a "very high energy density" and even severely malnourished children could consume just 5 to 7 spoonfuls of RUTF for sufficient nutrient intake for complete recovery.
Children with severe acute malnutrition but without other health complications can be treated in the community. "They need therapeutic food — the right amount of milk powder, groundnut paste, oil, sugar and micronutrients," said Mrudula Phadke, a senior paediatrician who advises the Union health ministry. "Two-thirds of children with severe acute malnutrition who consumed therapeutic food produced in India have shown positive response to the treatment protocol," she said.
But the researchers caution that RUTF, while useful to increase quickly children's weight, is not sustainable over the long-term.
"Outpatient treatment with RUTF is a powerful tool, but it will not save many children if they die before RUTF even becomes relevant – before six months of age – and it will not stop children from returning to the conditions that caused the severe acute malnutrition in the first place," said Audrey Prost, professor at the Institute of Global Health, University College, London, lead author of the study.
"To really make a dent on under-nutrition, more funding should go to prevention efforts," Prost told The Telegraph.
Multiple studies have shown that factors such as infections, poor or insufficient infant or young child feeding contribute to malnutrition.