Action order over Gandhi picture on booze bottle
The protest prompted House chairman Venkaiah Naidu to ask external affairs minister S. Jaishankar to act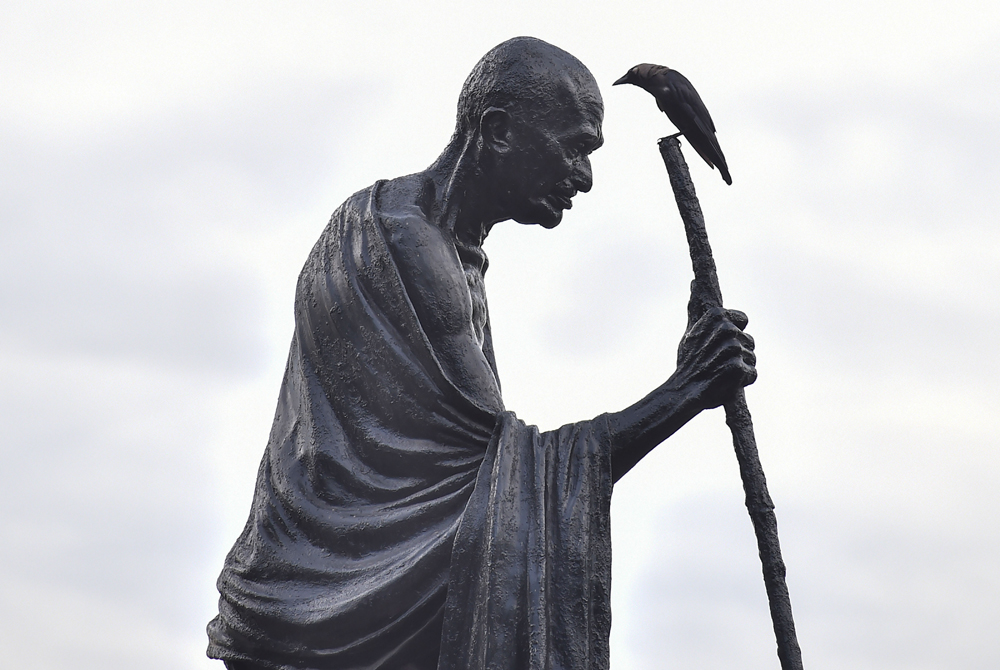 ---
---
Mahatma Gandhi had led a relentless campaign against consumption of alcohol but an Israeli firm has used his picture on a liquor product, drawing the ire of lawmakers in India.
Opposition parties in the Rajya Sabha on Tuesday demanded action against the company, Makai Brewery, which printed the picture on liquor bottles.
The protest prompted House chairman Venkaiah Naidu to ask external affairs minister S. Jaishankar to act.
"Jaishankarji, please take note of the same and try to take appropriate immediate action," Naidu said.
The minister stood up and assured the House of action.
AAP leader Sanjay Singh had raised the issue during zero hour. "In the last few days, we have seen incidents of insulting the Father of the Nation. Some praise Nathuram Godse. Some have shot at Gandhi's photo. A recent incident would make the whole country feel ashamed. An Israeli company has used the picture of the Father of the Nation on the liquor bottle," Singh said.
The issue came to light after a complaint by Eby Jos, president of the Gandhi Memorial Foundation, Kerala, to the Prime Minister of Israel.
"Mahatma Gandhi campaigned against alcohol consumption throughout his life. His photo is being used on liquor bottles. I appeal to the Prime Minister to take steps to stop this company from printing Gandhi's pictures on liquor bottles. The bottles which have such photos should be withdrawn from the market," Singh said.
Leader of Opposition and Congress veteran Ghulam Nabi Azad requested the chairman to intervene and pass a directive to the government to act.
Leaders from other Opposition parties associated with the issue by raising their hands.