A Rahul bells a fearsome cat
Corporate shock for Amit Shah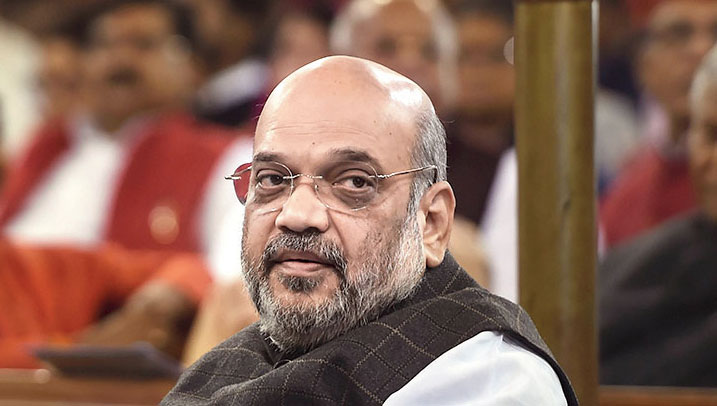 ---
|
Mumbai
|
Published 30.11.19, 09:00 PM
---
Veteran industrialist Rahul Bajaj on Saturday told Amit Shah to his face that there was an atmosphere of fear in the country, drawing rare, if not audacious, applause from corporate India and prompting the Union minister to contest the assessment but concede that such a "created" environment needed to be removed.
At The Economic Times awards event, surrounded by a host of ministers, policy makers and industrialists, Bajaj also referred to the 100-day-old incarceration of former finance minister P. Chidambaram without naming him and the controversy over BJP parliamentarian Pragya Thakur allegedly calling Nathuram Godse, the assassin of Mahatma Gandhi, a patriot in the Lok Sabha.
Bajaj, known for being outspoken in a field where few dare to speak truth to power, did not mince any words during the question-and-answer session when he was among the audience and Shah on the dais.
"We are afraid.... This atmosphere is definitely on our minds, but nobody will talk about it, none of my industrialist friends, I will say that openly (applause). But a better reply has to come, not only a denial…. An environment has to be created. A clean environment is very important. Delhi is getting a little better, fine, but an environment has to be created where…," Bajaj said.
He continued: "In UPA 2, we could abuse anybody, that is a different matter. You are doing good work but still we don't have the confidence that if we openly criticise you, it will be appreciated. I may be wrong, fine. But we all feel this way that, I cannot speak for everyone, but I should not be saying this. People are laughing, that go and get hanged (applause)...."
The octogenarian industrialist set the tone from the outset by telling Shah that although the minister may not like it, the industrialist was named "Rahul" by Jawaharlal Nehru. Both names are anathema to the Modi-Shah regime.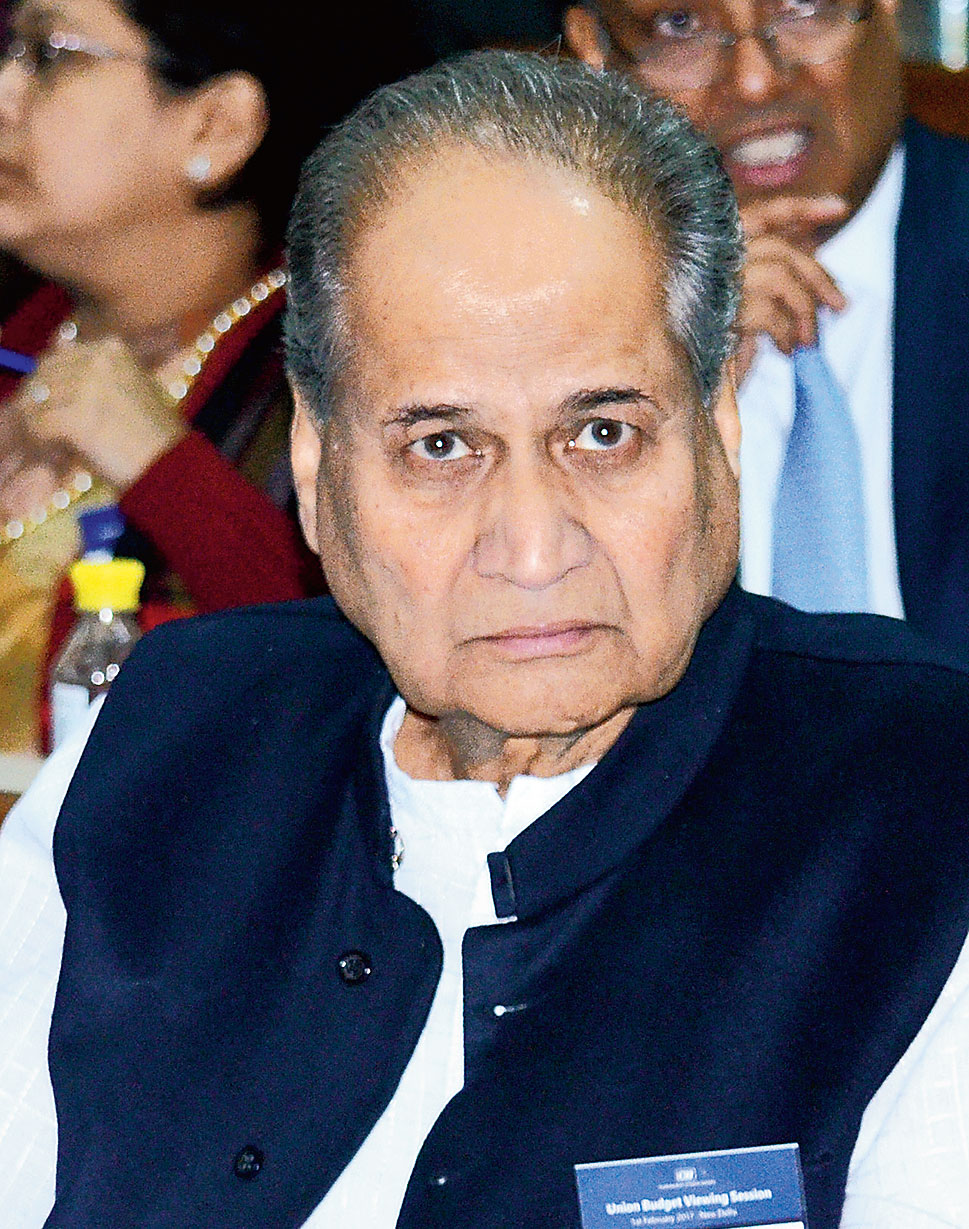 Bajaj referred to the phrase "tax terrorism" and said it's not only that, adding he did not know if the word was right or wrong. Then he made the thinly veiled reference to Chidambaram.
Bajaj said: "It's not only that Bhagwatji (RSS chief Mohan Bhagwat) says lynching is a foreign word. Lynchings happen in the West… minor points maybe, but it creates a hawa. A hawa of intolerance. We are afraid. It is our fault that we are, but there are some things I did not want to say, we see that someone has not even been convicted, not become a convict, not rape, not treason, not murder, white collar crime, very bad, pickpocket, all right, a matter of thousands of crores, yes that is wrong, but without being convicted someone is in jail for 100 days. I am not supporting anybody. I don't even know the
person except hello-hello. In 40-50 years, I have never met any minister in office or at home, Piyush (minister Piyush Goyal who was present) will agree with that because I know him very well. Never asked anything…."
In his opening remarks, Bajaj had said: "I was born anti-establishment, UPA or anybody else. My concern is minor things.... Today anybody can be called a patriot, you know the man who shot Gandhiji, or is there any doubt about that, I don't know. This was said earlier, you gave the ticket, she won, that's all right, she won because of your support, no one knew her. Gave her a ticket, then you brought her into the consultative committee. The Prime Minister had said that it would be difficult for him to forgive her, still you brought her into the consultative committee etc. etc. All right, she was removed, and for this session, this small session, she won't have the permission to attend. This is one example."
At the outset, Bajaj had said: "I have to wrongly or rightly maintain my reputation, it's very difficult for me to praise anybody. I was not born that way and I have to be supportive of the poor, of the disadvantaged. My grandfather was supposed to be the adopted son of Mahatma Gandhi. My name, you will not like it, my name Rahul was given to me by Jawaharlalji." (laughter)
Bajaj did live up to his reputation.
Responding to Bajaj, Shah said: "After your question, I don't think anyone will believe that anyone is afraid. In truth, Bajaj sahab, a hawa has been created. As soon as Pragyaji's statement came, immediately senior BJP leaders have criticised it and have taken steps, and later she has apologised in Parliament. Actually, there is confusion, whether she was saying about Udham Singhji or Godse, we could not tell because both were named in Raja's (DMK member A. Raja who was interrupted by Thakur) statement together. But the BJP does not support any such statement, we strongly condemn it and there is no hesitation in saying so."
Shah added: "As far as lynching is concerned, I can only say that lynchings happened earlier and they happen today, perhaps fewer than before. But this is not correct that no one has been convicted, many have been convicted and sentenced, but it does not appear in the media...."
The home minister referred to the mention of apprehension, saying: "About fear, I only say that no one needs to fear. Papers have written a lot about Narendra Modi, people are still writing.... We have been the most written against but still, as you are saying, an atmosphere has been created, we too will have to make an effort to improve it, but I want to say that no one needs to be afraid. People do speak, on affidavit and in Parliament. Nor does anyone want to scare.
"Nor have we done anything whose criticism the government needs to worry about. The government has been run most transparently, we are not afraid of any opposition and if anyone criticises, then going by its merits, we will try to improve."