70% Indians sick with infections in 2018 had 'viral fever'
The National Health Profile (NHP) 2019 has tabulated acute respiratory infections as the top communicable disease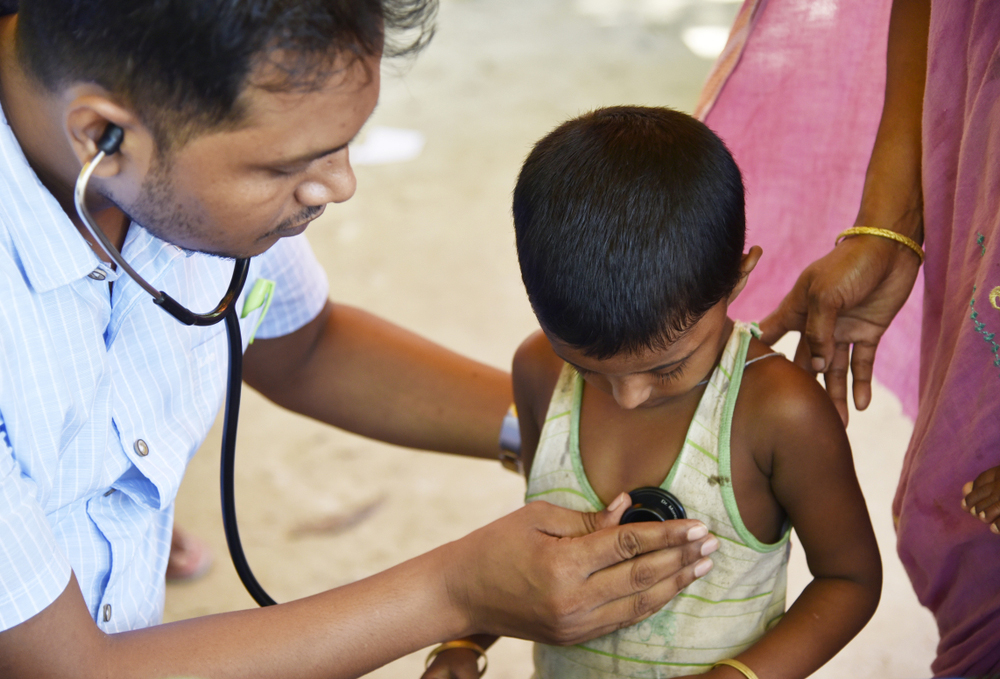 ---
---
Acute respiratory infections — what some people might vaguely call "viral fevers" — accounted for nearly 70 per cent of illnesses from communicable diseases in India in 2018, but pneumonia was the biggest killer infection, a Union health ministry report released on Wednesday said.
The National Health Profile (NHP) 2019 has tabulated acute respiratory infections as the top communicable disease, making up 69.5 per cent of recorded morbidity or illnesses in the country, followed by acute diarrhoeal disease that accounted for 21.8 per cent and typhoid 3.8 per cent.
The NHP 2019 has also revealed deaths from several vaccine-preventable infections, including diphtheria and measles, and some long-standing diseases, including Japanese encephalitis and acute encephalitis syndrome, that public health experts say health authorities have failed to adequately address.
Doctors view acute respiratory infections, likely caused by viruses, as largely self-limiting. But they also caution that studies have indicated that air pollution from tiny particulate matter (PM) can exacerbate acute respiratory infections as well as trigger them.
A typical acute respiratory infection might begin with a running nose that, in some patients, could worsen to a sore throat or a cough that persists for days.
A groundbreaking study from the US had last year found that increases in airborne PM 2.5 microns — particles about 3 per cent the diameter of human hair — are associated with the development of acute lower respiratory infections among young children.
The NHP 2019 recorded 41,996,260 cases of and 3,740 deaths from acute respiratory infections across India in 2018.
However, pneumonia was the single largest cause of deaths from communicable diseases in 2018, accounting for 30.7 per cent of mortality. Acute respiratory infections made up the second largest chunk (27.2 per cent), followed by acute diarrhoeal diseases (10.5 per cent).
The NHP 2019, based on datasets compiled by the Central Bureau of Health Intelligence, has counted 928,485 cases of and 4,213 deaths from pneumonia last year.
Typhoid made up 3.8 per cent of the illnesses and 2.9 per cent of deaths from communicable diseases in 2018. Microbiologists in India have for long cautioned that typhoid is returning in a virulent form because the bacteria have become multi-drug resistant and difficult to cure.
The report has documented over 20,000 cases of measles, including 34 deaths, and 11,720 cases of diphtheria, including 180 deaths, across the country. Assam recorded the highest number of diphtheria cases (9,0587) in 2018, followed by Delhi (957).
Health authorities recorded 1,674 cases of and 182 deaths from Japanese encephalitis and over 11,300 cases of and 637 deaths from acute encephalitis syndrome last year. Assam, Bihar and Uttar Pradesh have been battling both forms of encephalitis for over 15 years.