126th birth anniversary of Netaji Subhas Chandra Bose marked with tributes, exhibition in UK
'Sangram', an exhibition made up of portraits of revolutionaries was displayed by Heritage Bengal Global (HGB) to mark the occasion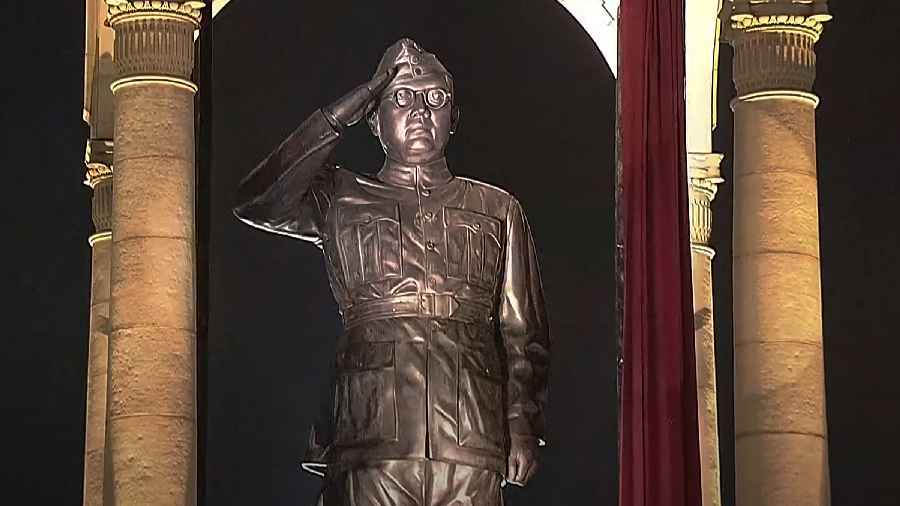 Representational image
File image
---
London
|
Published 24.01.23, 09:43 AM
|
---
The 126th birth anniversary of Netaji Subhas Chandra Bose, Parakram Diwas, was marked with tributes and a special diaspora portrait exhibition at the Indian High Commission in London.
The special event, hosted by the Indian High Commission in London on Monday evening, brought together community leaders and members of the British Bengali diaspora to pay homage to Netaji.
'Sangram', an exhibition made up of portraits of revolutionaries who fought in the Indian freedom struggle drawn by members of the Indian diaspora from around the world, was displayed by Heritage Bengal Global (HGB) to mark the occasion.
"Netaji Subhas Chandra Bose and his many feats of military and political courage live on," Indian High Commissioner to the UK Vikram Doraiswami said in his address, following floral tributes to a portrait of Netaji in the Gandhi Hall of India House.
"The museum in his memory in Calcutta is well worth visiting to see the courage, daring and enterprise that he displayed in escaping from custody in house arrest, his extraordinary journey through India, his efforts to mobilise an army including prisoners of war – all of this is the stuff of legend," he said.
The Indian envoy highlighted the legendary freedom fighter's selflessness, shunning a life of privilege and luxury in favour of the hard road to fight for the independence of his country.
"His message essentially was to reject the idea that had been imposed upon us since 1857, that the people of our subcontinent were largely not a martial race, that Indians couldn't actually fight...Netaji showed that was not true," he said, highlighting his forward thinking reflected in the diverse makeup of the Indian National Army (INA) which also had a women's wing.
"Netaji's senior commanders represented all the faiths of India," he added.
The commemorative event involved patriotic music by the Bengal Heritage Foundation, including the moving INA battle anthem of 'Kadam, Kadam' and concluding with the Indian National Anthem 'Jana Gana Mana'.
A lecture by journalist and historian, Dr Vijay Rana, took the audience through the key moments in Netaji's military campaign for India's independence.
As part of the birth anniversary celebrations, Heritage Bengal Global has also launched a diaspora-led petition calling for direct flight connections between London and Kolkata. It was formally flagged off at the organisation's annual Saraswati Puja in west London on Sunday. PTI AK AMS
Except for the headline, this story has not been edited by The Telegraph Online staff and has been published from a syndicated feed.