World's longest running business reality show Shark Tank is back with season 11
More emotional than usual, true to a reality show format, currently streaming on Voot Select and will air on Colors Infinity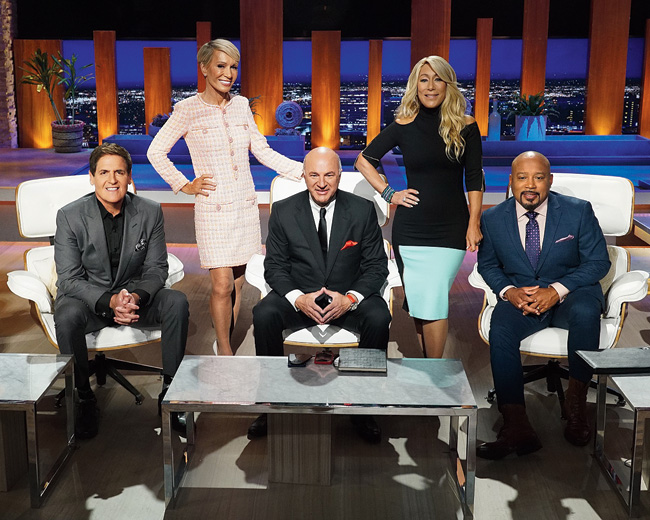 A moment from Shark Tank Season 11
Still from the show
---
Published 14.06.20, 01:49 PM
|
---
The format
The show features a panel of investors called "sharks," where enthusiastic entrepreneurs come and pitch their start-up business for a potential fruitful partnership with the sharks. In real time, a pitch by a contestant is said to be approximately one-hour long but it is edited down to "a dramatic 10-minute segment." The regular "sharks" on the show are Robert Herjavec, Kevin O'Leary, Barbara Corcoran, Daymond John, Mark Cuban and Lori Greiner but sometimes a guest shark appears on the show too, that ranges from actors like Ashton Kutcher to sports personalities like Maria Sharapova.
Starts with a bang
The new season seemed more emotional than usual, true to a reality show format. "There is a freedom that comes with being an entrepreneur" the season starts with this line that defines the whole show. The first episode has a new shark in the tank, Daniel Lubetzky, the visionary founder of Kind that revolutionised the healthy snack industry. The first product in the tank was Blueland that makes environment-friendly non-toxic cleaning tablets by Sarah Paiji Yoo and Syed Naqvi .
Daniel resonates with their immigration story because his parents were immigrants themselves — we get to know that his father was a holocaust survivor who immigrated to Mexico after WWII where he met Daniel's mother.
Lori and Cassidy Crowley of The Baby Toon were the highlights of the first episode because Cassidy is only 10 years old. Baby Toon is a baby spoon-cum-teether and Cassidy even has a patent on it. She had entered a local science fair when she was only seven years old and even shows her first sample to the sharks that she had made in first grade. When Robert asks her if she is going to be a superstar in her school after this appearance on Shark Tank, she calmly replies, "Well that's obviously not why I am here" and the sharks are blown away by her maturity.
Immigration success story
Episode 2 had an immigrant story that really touched us. It shows Amber Leong of Circadian Optics, which she describes as 'a mini sun on your desk'. Amber is originally from Malaysia and came to USA for her college after her parents emptied their retirement funds. Nine months after coming to America, she was diagnosed with a disease that gave her only 50 per cent chance of survival but she fought it. It made the sharks like even Kevin (who's known as a ruthless and brutal shark) cry on camera.
Our favourite pitch
We have quite a few favourite pitches this season but Knife Aid stands out because for the first time ever, the viewers saw four sharks running out in the hallway of the show's set, trying to convince the owners for a deal. Never in the history of Shark Tank have the investors tried to convince the entrepreneurs for a deal, instead of the other way round! Mikael Soderlindh and Marc Lickfett, the founders of the direct-to-consumer knife-sharpening service Knife Aid, appeared on the fourth episode of the show. This episode undoubtedly goes down in Shark Tank history.
Other standout pitches
The fourth episode also features another of our favourite pitches, Bug Bite Thing, a suction tool that extracts insect saliva/venom from under the skin to help alleviate the itching, stinging and swelling that occurs with bug bites and stings.
In the eighth episode, Anne Wojcicki, billionaire founder of the game-changing genetics company 23andMe joins the tank. Anne is a refreshing change in the tank with her science background and composed demeanour.
The funny moments
In the seventh episode, husband and wife duo Scott and Gina Davis from Minnesota, come to pitch for their company Dog Threads, that creates matching shirts for humans and their dogs. We absolutely loved it because you can wear the same printed shirt like your dog and it's too funny and cute!
Andrew Scherer's pitch for Peanut Butter Pump, a nozzle that attaches to a jar of peanut butter to dispense the sticky sandwich spread, invoked a lot of laughter in the tank from the sharks. Kevin, who claims to be a peanut butter "connoisseur" and a member of the "peanut butter community" made the other sharks chuckle hard. Even though, Andrew doesn't get a deal, Mark thanks him for being a good sport as the sharks had fun at his expense.
The 'oops' moment
Not all deals end in happy stories and smiles and just like every other show, this too has its 'oops' moments. In Episode 6, Daniel is again back to the tank where
Dr. Sarath Malepati, the designer of The EZC Pak, a five-day tapered immune support pack, comes seeking an investment. Malepati, a general surgeon, says that he is critical of the consumer-driven healthcare in America and that irks Mark. While a verbal argument ensues between the two, Lori accuses the doctor of being a chauvinist and says that she felt alienated and that he didn't even look at her while she was speaking to him. Guest shark Daniel, however, felt Malepati didn't have an issue with women, he just had an issue with what Mark had said. In a shocking twist, Kevin makes a royalty deal and the doc walks out of the tank smiling.
In conclusion...
There's so much business you learn while watching Shark Tank, sometimes even more than you learn in class. For example, in the ninth episode, I learnt that the term EBITDA during one of the deals. It means Earnings Before Interest Tax, Depreciation and Amortization. Fascinating show, isn't it?