Vidya Balan to Shakuntala Devi
A visual of effervescence and a fiercely individualistic personality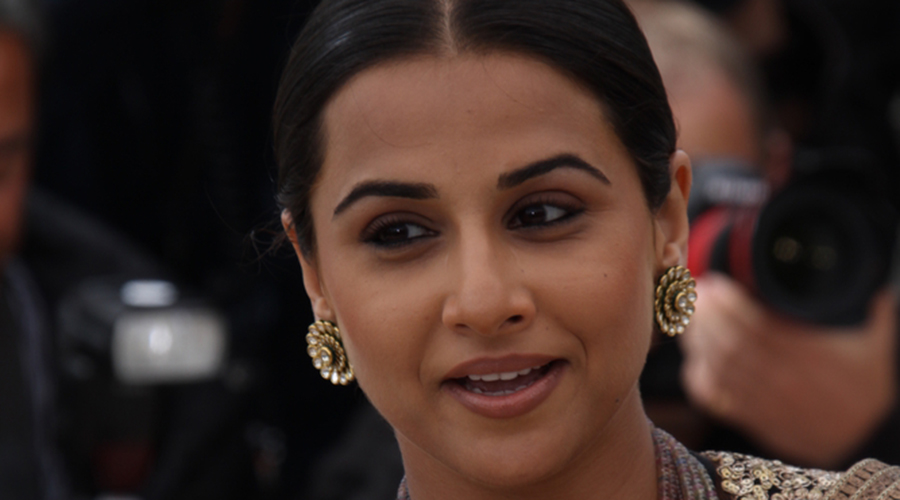 ---
---
A respected and serious sort of filmmaker, not of the frivolous mainstream variety, once used harsh language and predicted doom for Vidya Balan because she'd dared to turn down his film. He made his movie with someone who didn't get the stardom that other members of her family had enjoyed for two generations. The filmmaker is not Mahesh Bhatt, by the way.
As film history will record, despite those dire warnings, Vidya went on to become the heavyweight exemplar of an outsider who not only made it to the top rungs of stardom but also earned a place of respect few actresses could aspire for.
Shakuntala Devi, her latest film that's on Amazon Prime, is a fine example of how Vidya is today's natural choice for a strong female subject.
Long before Germaine Greer spurred feminism in the world with her 1970 bestseller, The Female Eunuch, Shakuntala Devi had begun questioning gender disparity as a fearless five-year-old. The child prodigy in her had already reared its head by then.
I must be one of the few people around who knew Shakuntala Devi, the mind numbing mathematician and human computer. The first time she met me, she asked me my date of birth. I'd barely told her when she nodded, "Oh, Saturday." There was no Google; my mother later confirmed that I was indeed born on a Saturday.
Shakuntala Devi, author of The World Of Homosexuals, a much-censored word back then, had presented an autographed copy to LGBT rights activist Ashok Row Kavi and told him that her ex-husband was gay. That bit about her husband is there in the film.
She exemplified a free-spirited woman unafraid to be rootless, perhaps self-obsessed too and quite impressed with her own genius. Vidya Balan catches that effervescent, fiercely individualistic personality without ever having met her. That has been Vidya's strength — to do her job well.
This example will suffice to emphasise that there are two sets of successful people. One consists of names such as Vidya and scores of others — from fruitseller's son Dilip Kumar, poet's son Amitabh Bachchan, freedom fighter's son Shah Rukh Khan and businessman's son Ranveer Singh to army officers' daughters Priyanka Chopra and Anushka Sharma, and businessman's daughter Taapsee Pannu. A list that could fill up this page.
Add gutsy Himachali girl Kangana Ranaut and the late Sushant Singh Rajput too.
This is the group that went through fire, survived and succeeded. Most others fell by the wayside — either they didn't have the required nerves and a skin thick enough, or they were not fit for the job.
The other is the privileged set — often children of self-made men like Dharmendra, Shatrughan Sinha and Amitabh Bachchan. For these well-connected kids, getting a break was never a problem. Nor did they have to go through hoops of humiliation that Vidya or Kangana went through.
As Sonu Sood, another self-made celebrity and today's superman saviour, put it, "An outsider will always have to go through his share of struggle, there'll be no godfather to make life easy for him. Nepotism is everywhere. You can't complain about it, you have to make your mark. I had to struggle but my son won't have the same struggle."
Common to the disadvantaged and the entitled are the catchwords acceptance and performance. In any field, many fall off the radar if the audience doesn't find them worthy of adulation. At the most, a rich man's child like, say, Rohan Gavaskar may continue in the reflected glory of a celebrity parent. But success and fame don't come embedded in the genes.
That's where the word "nepotism" has derailed the discussion. It's about the humiliation meted out to an outsider. However nalayak a celebrity kid, he or she is spared those self-respect-searing moments. That's where the world badly needs a correction.