Vidya Balan gears up to play Shakuntala Devi
'She never thought she was perfect, she just thought she was amazing!'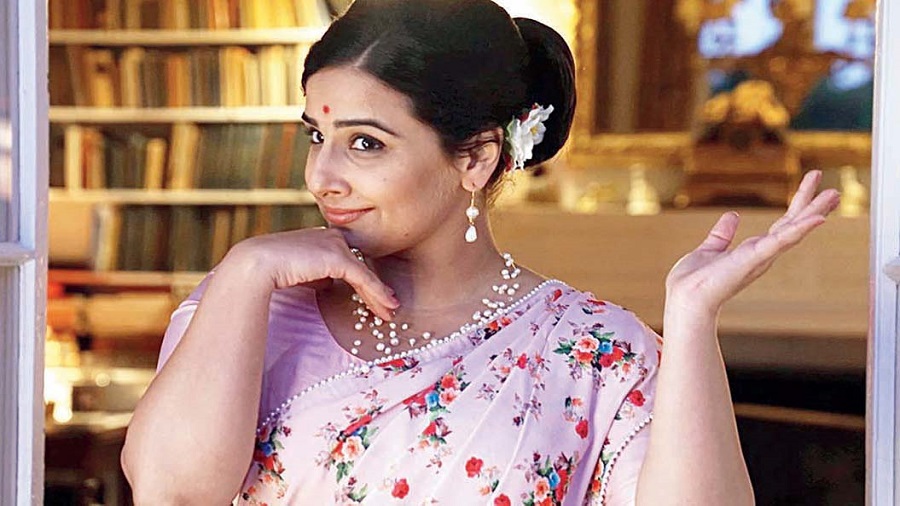 ---
---
This Friday, Vidya Balan promises to be back with yet another cracker of an act in Shakuntala Devi. The Anu Menon-directed film, that's based on the life and times of the math genius who was famously known as 'the human computer', has Vidya, like she always does, fully embracing the part.
Ahead of its premiere on Amazon Prime Video, The Telegraph chatted with Vidya on being Shakuntala Devi, getting 'academic' with her parts and why she loves being a homebody.

When I watched the trailer of Shakuntala Devi, I felt that no one but Vidya Balan could have played this part. I am sure you have been told this, and please don't be modest!
(Laughs out loud) Aaah, yes a lot people have been telling me that and I feel so humbled that this reaction has come just on the back of the trailer. It's been a crazy, good response to the trailer. And while I knew it was a good trailer, I never knew people would react like this! It's been fantastic, ya! I also feel that the time we are in, a lot more people got the time to see it as soon as it dropped and they now have a lot more time to message and call… I don't know…. Whatever the reason, it's great! (Laughs) I am happy.
Even if it's a streaming release, there is a certain amount of pressure. Traditionally, on every release Friday, I actually numb myself (laughs). I wake up late and by then, I am too exhausted for anything to even register. I am so happy that we will be able to share our film with people in 200 countries, it's a film meant to be watched by the whole family.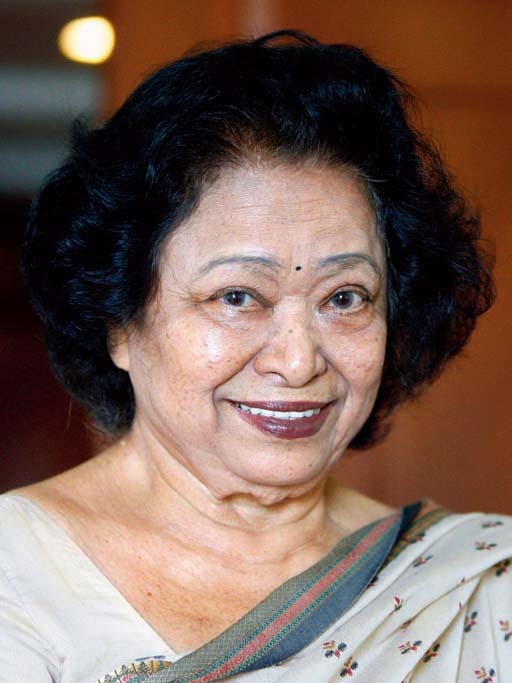 Before you signed on to play her, was your understanding and information of Shakuntala Devi as superficial as most of us?
Absolutely! It's so unfortunate that I didn't know much about her apart from the fact that she was a mathematical genius… growing up, I had seen her pictures in the newspaper. There were ads for her astrological consultations… I still distinctly remember that short hair, that bindi… and I had read that she was there in the Guinness Book of World Records… but that's all I knew.
But once Anu Menon (the film's director) came to me and began to share anecdotes from Shakuntala Devi's life , her life story basically, I was like, 'My God! How come we don't know any of this?! I wanted to tell this story… it's so fascinating… it was so many things because she as a person was so many things. She wrote the first book in India on homosexuality in the 1970s… she wrote a cookery book for men, she wrote a crime thriller and she wrote math puzzle books. She was a human computer, a politician, an astrologer… she did math shows the world over. There was not just one surprising element about her… everything was a revelation for me. Every time I would feel, 'Oh, now I have cracked her as a person', a new story would come along. This was a woman way ahead of her times. A woman who wanted to touch the sky and stars, and did so unabashedly. She loved life....

Given that she was a full-bodied personality with flaws and warts, did it get overwhelming playing her at any point?
Flaws are great! I am not a fan of watching life stories where you feel that the person is almost unreal. Shakuntala Devi, even with her warts and all, crafted a journey where she was ultimately triumphant. She overcame many obstacles… there were many who looked down upon her. She fought back and flourished as an unschooled brown woman in a world of white, privileged men. She didn't know much English, but she didn't care… she learnt along the way. To the extent that she ended up hobnobbing with dignitaries from all over the world. She had them eating out of her palm, she had a wicked sense of humour, she charmed her audience and made math acceptable and loved in all her shows. Her beauty lay in the fact that she wasn't perfect and she fully embraced her flaws.
She never thought she was perfect, she just thought she was amazing! (Laughs) Her attitude was, 'Take it or leave it, this is me'. Which is so great for a woman, and especially in her time, because women are constantly told, 'Do this, behave like that'. There are a few privileged women like you and me who still have the freedom to lead our lives in the way we want to, but we still have to negotiate so many things… we have to negotiate things in our own minds. For her, it was always 'me day' (laughs). She put herself before anyone else. Her daughter Anupama Banerji and her son-in-law Ajay were so honest in sharing her story with us.

Do you think the term 'biopic' is much-abused in Bollywood, given that most of the time they indulge in white-washing their protagonists?
Those really can't be called 'biopics', you know. Even Shakuntala Devi may be called a biopic only out of convenience, because there is so much in her life that couldn't be possibly put into a two-hour film. This will give you a gist, a flavour of who she was. If you actually want to tell her story, you need much more than just a film.

You got to dress up to the nines for this role. What was that like?
Oh, fantastic! I rarely get to dress up in my films (laughs). Shakuntala Devi loved dressing up, she coloured her hair black till the very end, she wore bright colours, bright lipsticks… she was very conscious of her appearance. And so, it was really interesting to chart out a graph from the age of 25 till her 60s… it's almost a lifetime. And then to see the physical changes in that person. There were so many costume trials… it was so much fun!

You apparently use different perfumes as a way to identify and blend into the characters that you play. Was this the case with this film too?
Absolutely! I used Dior Spice Blend for this one. That's because I believe that Shakuntala Devi was a blend of spices… she was so many things. For me, perfumes have an association with the characters I play… they help me a lot.

What's your relationship like with math? Is it hate-hate like me?
(Laughs out loud) No, no, I am actually quite good with numbers! I enjoyed numbers growing up, in the sense that I would remember random numbers. If my mom was taking down a telephone number on the phone and she was repeating it, she would put down the phone and I would rattle it off to her. That helped me a lot on this shoot.

A scientist in Mission Mangal, a mathematician in Shakuntala Devi… you are getting quite 'academic' with your choices…
(Laughs) I am happy that my characters now are being defined by their professions and not by gender. It's exciting that we are celebrating women in different fields, and yet not defining them merely by gender or gender roles. I play a forest officer in my next film, Sherni.

Any lessons learned, any new skills acquired in the lockdown?
Nothing! (Laughs) People have gone crazy baking and painting… I have done none of that! (Laughs) But I have spent a lot of time working in the house, made tons of self-shot videos, and I have realised that I love being a homebody. I would constantly keep judging myself, even before these times, because I hardly liked stepping out. I would only go to my parents' place in between work. So nothing fancy has happened in my life these few months (laughs). I have spent a lot of time with Siddharth (Roy Kapur, husband) catching up on movies and shows… and just being at home together. One big revelation was that we didn't get tired of each other, thankfully! (Laughs)

I am a Vidya Balan fan because...Tell t2@abp.in