Tracy Oliver on the genesis and journey of Harlem
Streaming on Amazon Prime Video, it is a 10-episode series about four girlfriends who met while attending university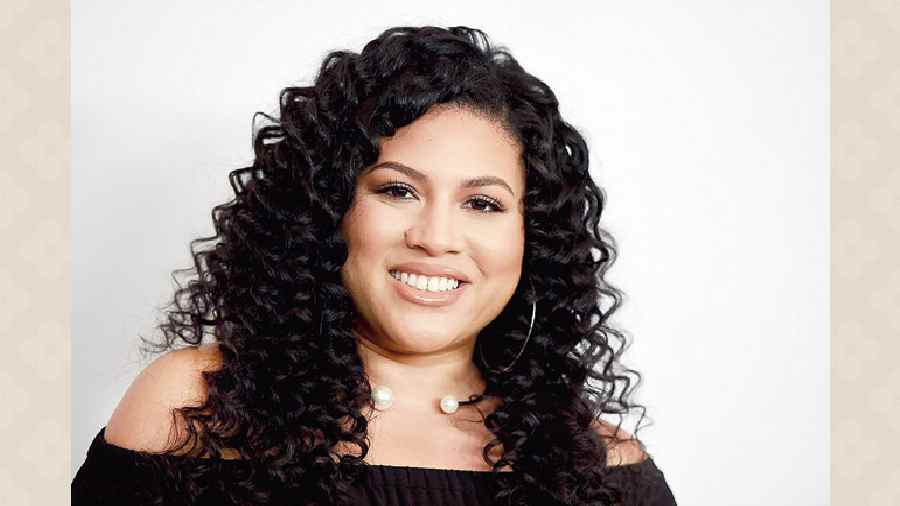 ---
Published 05.01.22, 01:42 AM
|
---
Harlem, now streaming on Amazon Prime Video, is a 10-episode series about four girlfriends who met while attending university, and now in their thirties, are navigating through life, love and career in Harlem in New York. The Telegraph chatted with the show's creator Tracy Oliver — who has given us popular fare like Girls Trip and First Wives Club — to know more.
You have said that this is your most personal story yet. What makes you say that?
It's definitely very personal because it's close to my own experiences, my life and my age range. With Girls Trip and First Wives Club, it felt a little personal because I know married women and I know married women with kids, though I am not a mom and and I am not married. But Harlem is the first time I can actually identify with the experiences and ages of the characters. It literally had me channeling my own experiences and those of my friends'.
The genesis of the show actually came from looking at what was on TV at that time, and thinking that I was missing friendship shows with Black people in them. Girls and Broad City were on air at that time, and though I loved both shows, I thought, 'Wow, there is a whole Black and brown world that's not really on screen'. I think that's fine because everyone has their own story to tell. But I still felt like I wanted something like Harlem on air.
It was quite sometime ago and at that time, there was no network or platform that was ready for a show like this. So I sat on it for sometime and when Girls Trip came out and did really, really well,  and it kind of opened a door for me to pull out this script I had written. I connected with Amy Poehler and she went with me to various rooms to sell it and I struck a deal with Amazon (Prime Video).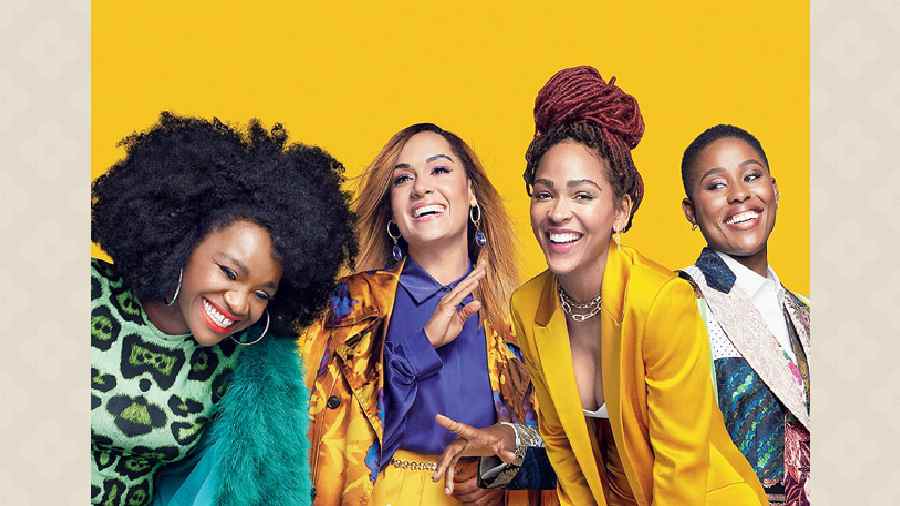 What was the journey of writing this show?
The challenge of writing this was the balance of saying something that has meaning and heart and also have jokes and laugh-out-loud moments. It's a difficult balance sometimes, because in a comedy, you definitely want to make people laugh.
Is inclusivity on screen still restricted to tokenism?
It's got way better, and in a relatively short span of time. When I came out of grad school 10 years ago, there were none of the shows we have now. It was a pretty bleak landscape for people of colour, especially in comedy. But now I see around and I see so many women of colour both in front of and behind the camera. So I have to acknowledge that things have definitely changed. But is there room for improvement? Absolutely! And I would love to see other groups of colour on screen.
But ageism, in the case of women, is still a thing. When I was first developing First Wives Club, the network wanted it to be with
20-somethings. And I said no! (Laughs) I strongly believe that the original film (1996) worked because it told women over 40 that they still had a voice that mattered. I fought for that. The problem is that men make those decisions, but women in the audience turn up in droves.