The Lion King circles back to life in theatres near you (And not just in English)
The King of Bollywood is all set to hit the screens as the King of the jungle in the Hindi rendition of the movie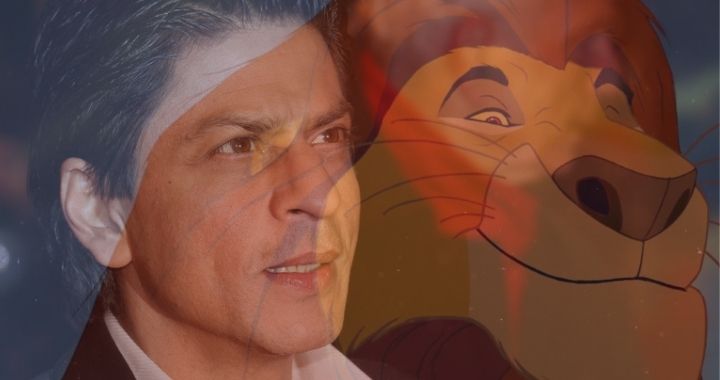 Shah Rukh Khan is will be playing Mufasa and his son, Aryan, will play, well his son!
(Shutterstock)
---
Published 02.07.19, 03:33 PM
|
---
After almost 25 years, Walt Disney is reintroducing the world to a rebooted version of The Lion King, which many believe was inspired from Shakespeare's Hamlet.

The 'King of Bollywood' will now play the 'King of the Jungle' in the Hindi rendition of the movie!

Simran's Raj will be voicing Mufasa's character along with his very own 'Simba'. Yes! you got right, after 18 years, the father-son duo will be seen after Kabhi Khushi Kabhi Gham...
Shah Rukh Khan is will be playing Mufasa and his son, Aryan, will play, well his son!
This is what 'King Khan' had to say about the movie:
Glad to be a part of this journey... a timeless film. Voicing it in Hindi with my own Simba. The last time we did a film was around 15 years ago and it was 'Incredible' and this time around its even more fun. Hope everyone enjoys it 19th July onwards. #TheLionKing https://t.co/rJEfxevA9k

— Shah Rukh Khan (@iamsrk) June 17, 2019
The movie was so widely celebrated that people 'can't keep calm' about the reboot. So much so that the biggies from Bollywood and Kollywood will bring the beloved characters to life in their respective languages.
Some of the other big names in Bollywood who have lent their voices are Asrani (Zazu), Sanjay Mishra (Pumbaa), Shreyas Talpade (Timon), and Ashish Vidyarthi (Scar). Remember the protagonist of Roja (1992) and Bombay (1995)? Yes for the Tamil version, Arvind Swamy is voicing over for Scar, almost 20 years after he dubbed Simba for the animated Tamil version of the movie. This is what the actor had to say about the movie...
Last time it was Simba, this time we chose Scar.. had a lot of fun doing it. Hope u guys like it pic.twitter.com/t9NoRcUcM5

— arvind swami (@thearvindswami) June 28, 2019
It has also been reported that Siddhartha, who is best known for his zen character in Rang De Basanti, will dub for Simba in the Tamil version of the movie.
He could not contain his excitement and took to Twitter to share his feelings:
It's a huge honour to voice #Simba in #Tamil in #TheLionKing. It is that extra bit special because I'm the biggest fan of the genius @donaldglover. I hope I have managed at least a fraction of the magic that he has in the film. Thank you #Disney and @Jon_Favreau for this. ❤️ pic.twitter.com/rVjuankcC0

— Siddharth (@Actor_Siddharth) June 25, 2019
The English rendition presents Donald Glover, who was is widely-know for 'This is America', as Simba, while Beyonce brings Nala to life.
Funnymen Seth Rogan will be playing Pumbaa and John Oliver is Zazu. It's been directed by Jon Favreau. He is best known for the Iron Man and Avengers movies. Now let's have a look at when it all began...
It is June 24, 1994.
The world is introduced to one of the highest grossing animated movies of all time. The movie was the perfect dish and the ingredients were nothing short of genius and fantastic.
The story made us laugh, connect, feel anger, but most importantly, reminisce. Every child born in the '90s will know the movie.
It told us not to 'worry for the rest of our days and live with a problem-free philosophy'. It taught us a lot about friendship and also asked us whether we can feel 'the love tonight', all before making us realise that 'the circle of life, which moves us all, through despair and hope, through faith and love'. The Lion King had won 29 nominations and 36 awards across the globe, including the Academy awards for the 'Best Music, Original Score' and 'Best Music, Original Song' categories. It also won three Golden Globes for 'Best Original Score', 'Best Original Song' and 'Best Motion Picture (Musical/Comedy)'. The movie that redefined the concept of jungles, the wilderness and the animal kingdom, was a star-studded venture.

Mufasa was brought to life by James Earl Jones, the man who is known for his Shakespearean roles. You might even remember his sinister presence in Star Wars as Darth Vader. Some of the other big names who lent their voices to the characters were Rowan Atkinson (Zazu). Atkinson is best known as the clumsy spy, Johnny English, and of course, Mr. Bean. Remember Kovacs, from The Cable Guy, he was Simba, and Jeremy Irons voiced Scar.
The music was also directed by biggies like Elton John and Hans Zimmer.
John Kani (Rafiki), Jones and Zimmer are the only reprising figures in the new movie.
The movie is set to hit screens near you on July 17, 2019. Hopefully, it will be just as good as the 1994 movie!