Speak up for Tanushree Dutta, Shahenshah would have
Refusal of prominent members to be participants in #MeToo hurts its prospects the most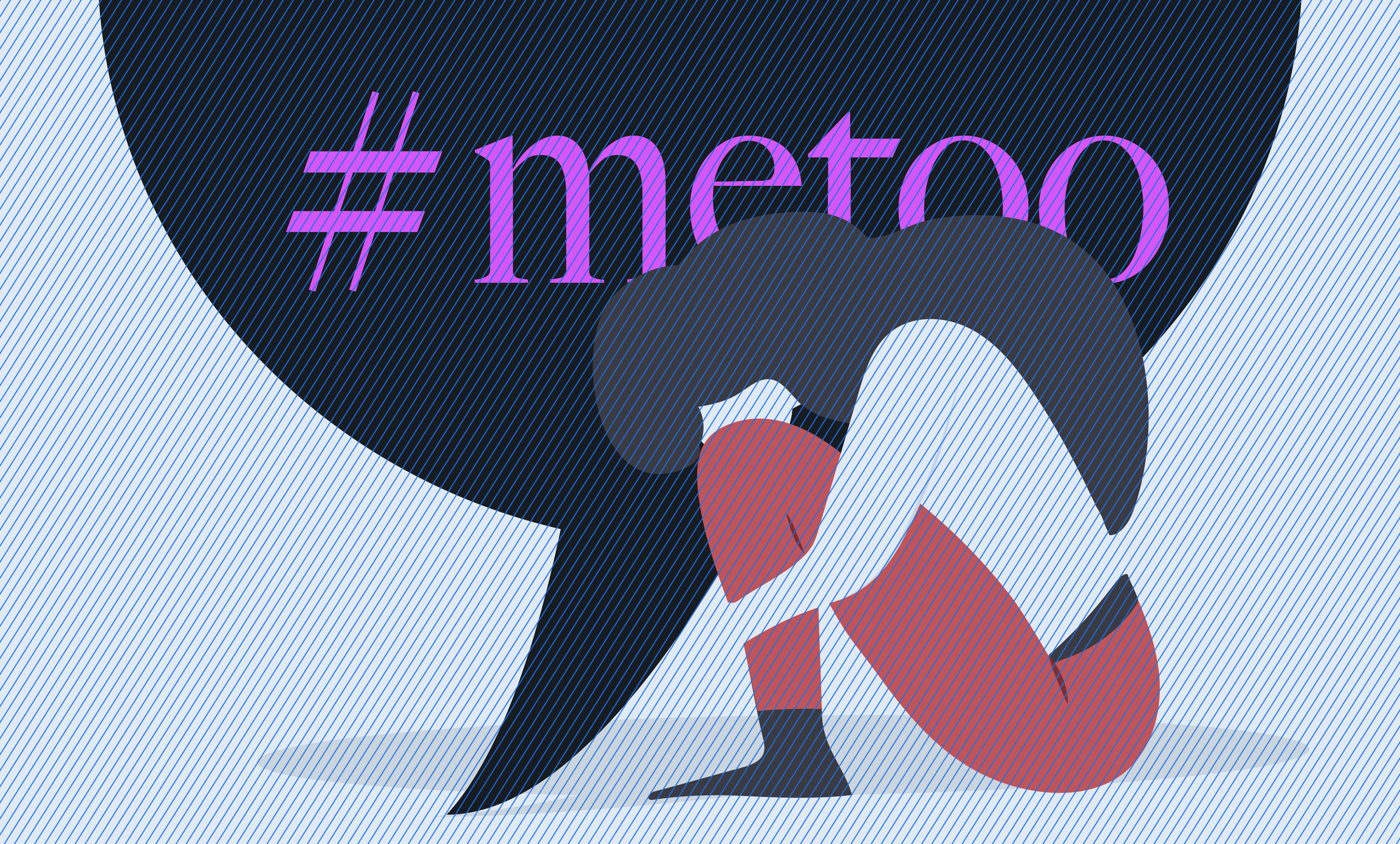 Illustration by Rahul Awasthi
---
Published 28.09.18, 07:22 PM
|
---
It's not so much the silence but the refusal of prominent members of an industry to be participants in a movement as critical as #MeToo which hurts its prospects the most. Especially in a country such as India, where an actor with political clout and proximity to powerful leaders can get away with most things—as former actress Tanushree Dutta's allegations of sexual harassment (during the shoot of a song sequence in 2008) against actor Nana Patekar indicate.
Imagine someone not as courageous as Dutta, still struggling to deal with similar trauma, watching Amitabh Bachchan evade a question pertinent to an industry in which he's considered the 'greatest'—while making it clear that he won't ruffle someone's feathers if the matter doesn't directly concern him. 'Neither my name is Tanushree nor Nana Patekar,' he says in the video, as members of the press cheer and applaud in adulation.
We have seen the team of Sanju collectively laughing during a public event when Ranbir Kapoor was asked to give his opinion on sexual exploitation and the casting couch in the Hindi film industry. Does it not make it even more difficult for a survivor to speak up after hearing that? Would anyone want to be part of such mockery of human pain after witnessing something like this? I know I wouldn't.
This is not only a culture of silence, but also a culture of silencing. Dutta's account has been corroborated by journalist Janice Sequeira who said she was there on the sets of the film when it had happened a decade ago. Dutta has given multiple interviews ever since the story gained momentum again after all these years, while Patekar has maintained silence. Mere allegations don't lead to punishment, but how one deals with an accusation is often telling.
Guilt is virulent, guilt takes time but travels deep inside the crevices of the human mind. You can try to hide guilt but you cannot run away from it. The innocent won't shy away from being questioned or investigated if wrongly accused, whereas the guilty often resorts to the display of power.
Not only the Hindi film industry, but every other regional film industry in this country, has needed a movement similar to #MeToo. In the West, heavyweights such as Harvey Weinstein and Kevin Spacey have paid a price in the real world, losing not just face but also work. Malayalam superstar Dileep was arrested in connection with the abduction and sexual assault of a popular female actor in 2017. Not surprisingly, he was immediately ousted from the prestigious Association of Malayalam Movie Artists (AMMA). He was later released on bail. Earlier this year the AMMA under its new president, superstar Mohanlal, decided to welcome Dileep back with open arms. AMMA received severe backlash and several female actors quit in protest, including the survivor of the assault. She wrote in her resignation letter: "Prior to this, this actor has snatched away opportunities of acting from me. When I had complained at that time, AMMA did not act seriously on my complaint. And when such a terrible incident happened, an organisation that I am also a part of tried to protect the man who has been accused of the crime. Realising that there is no purpose in being a part of such an organisation, I hereby resign."And this is exactly what sexual assault on women by powerful men has done through the ages; it has taken away their passion, their work and their means of livelihood from them. Tanushree Dutta too was rarely seen in a film post her allegations against Patekar in 2008. When comedian Louis CK masturbated in front of aspiring comics he not only tormented them psychologically, but also made an entire work space unsafe for them irreversibly.
Many are saying that movie stars/celebrities must not be singled out and questioned for their repeated failure to speak on this subject. But why not? These are people who have millions willing to follow their footsteps without batting an eyelid. These are voices which have the ability and authority to bring about progressive and permanent changes in a country as vast and diverse as our own. Should regular people working in banks, IT firms, or publishing, for that matter, speak up if and when they see people in power exploit their positions, destroying lives and careers in the process? Yes, of course. This is a movement which needs to percolate into the minutest corner of our societal structure. But these voices will be heard only by a handful, whereas a Bachchan or a Khan or a Kapoor taking a stand will inform a lot many more.
A human being is not a prop for the utility or enjoyment of another. Sexual abuse has the ability to devalue us from within. I have known people with a history of assault, and even years after the incident they get regular notifications in their heads reminding them that they do not have a worth. And no outside condolence or support can alter this. Only actual and widespread change can bring relief to survivors, even if it's inconsequential when compared to the amount of their suffering.
Farhan Akhtar was perhaps the first insider who tweeted in support of Dutta. Since then, actors like Priyanka Chopra, Sonam Kapoor and Swara Bhaskar have also expressed that they believe her story. This could be a significant moment, which may open a few cans of worms. We already saw what happened to Harvey Weinstein when that happened in the West. Are our homegrown superstars ready for it though? Willing to take a stand and call out their friends for their misconduct? Isn't it the toughest when we fight our own family? But isn't a family supposed to keep us safe? And when there's something rotten at its very core, shouldn't we all make justice our main priority? I know Shahenshah would have agreed.