Some big-ticket Holly productions have resumed shoot
We bring you up to speed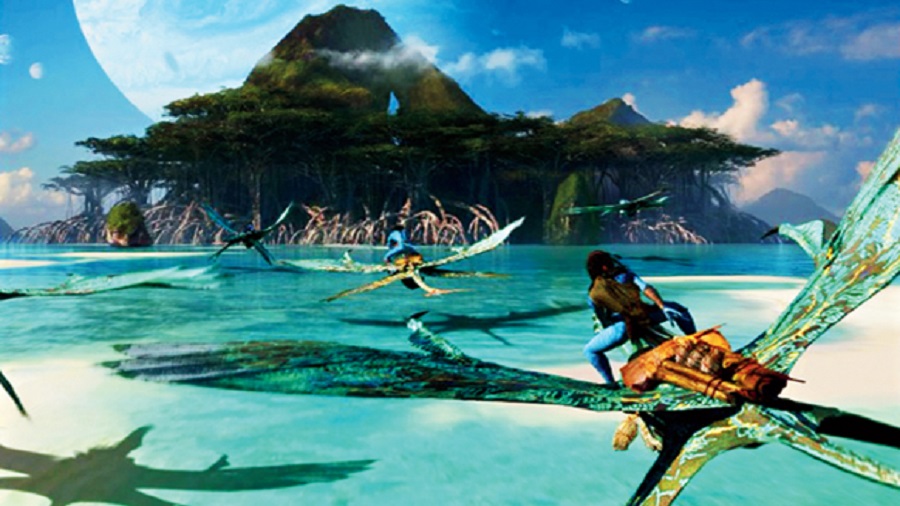 ---
---
The Avatar sequels
James Cameron's ambitious sequels (yes, there are four!) to his 2009 landmark film Avatar are back on the floors in New Zealand after the pandemic shut production in March. The Avatar sequels, most of which have reportedly already been filmed and which was the first major Hollywood production to resume shoot, are alternating between the Stone Street Studios in Wellington and another at Kumeu near Auckland.
Over the last few weeks, producer Jon Landau has been sharing behind-the-scenes shots from the shoot, including a photo of stars Kate Winslet, Zoe Saldana, Sam Worthington and Cliff Curtis in a custom-made 900,000-gallon water tank.
Being shot in stereoscopic 3D, the film uses large amounts of motion-capture footage and visual effects, but there is no natural exterior filming, which helps in a way to keep the shoot sanitised in the middle of a raging pandemic
If all goes according to plan, Avatar 2 is scheduled for a December 2021 release, with the last film set to hit theatres in December 2027.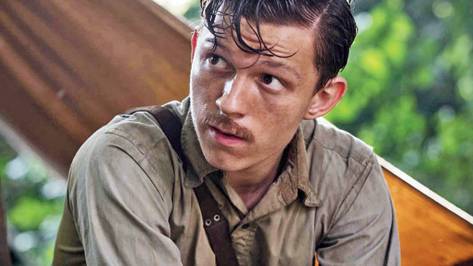 Uncharted
Uncharted, based on the video game of the same name, had barely shot a day in Berlin when production was halted a few months ago. Now the film, that stars Tom Holland (in picture above, in a moment from Uncharted), Mark Wahlberg and Antonio Banderas, is back shooting in the German capital and other parts of the country. However, last month Banderas had to leave the production temporarily after he tested positive for coronavirus, though Uncharted remained on the floors, with shooting being carried on with all safety protocols. Banderas has reportedly recently returned to the Uncharted shoot.
Matrix 4
Cameras have rolled once again for Matrix 4 that is currently being shot in Berlin with Keanu Reeves, Neil Patrick Harris and Carrie Anne-Moss. The fourth instalment in the Matrix franchise, that's co-written and directed by Lana Wachowski, has Keanu Reeves returning as Neo, 17 years after The Matrix Revolutions.
"There's thoughtful, effective protocols in place. The rhythm of film-making has not really been interrupted or impacted, and that's because of all the hard work and organisation," said Reeves, shortly after filming resumed in mid-August.
The months lost to the pandemic have, however, pushed the release date to April 2022. What else you need to know? Priyanka Chopra stars in the film.
Mission: Impossible 7
If there was ever a man who would be expected to cock a snook at Covid-19 and get back to the film floors, then it had to be Tom Cruise. After cooling his heels for seven months once the pandemic cancelled the Italy schedule of Mission: Impossible 7, the 56-year-old daredevil star — who reprises his role of super agent Ethan Hunt in the adrenaline-pumping action franchise — has been back on set from September 6 at Norway's picturesque More og Romsdal district.
After director Christopher McQuarrie — who also did duties on M:I films Rogue Nation and Fallout — shared a picture of a gravity-defying ramp perched between two cliffs with the silhouette of a man (possibly Cruise) on it from the first day of filming, an uncredited video that shows the star driving a bike off the ramp and parachuting into a crevasse below has gone viral.
Scheduled to initially release in the middle of 2021, M:I 7 is now eyeing a November 19 date next year. What's noteworthy is that Mission: Impossible 8, set to release in 2022, will be filmed immediately after M:I 7 wraps up.
Jurassic World: Dominion
With the US unable to kick off shoots on a large scale because of the severity of the pandemic there, a large number of big-budget productions have shifted to overseas film studios.
Jurassic World: Dominion, the latest film in the Jurassic Park/ World universe, is currently being filmed at Pinewood Studios near London. The crew and cast — that includes franchise regulars like Sam Neill, Jeff Goldblum, Laura Dern, Chris Pratt and Bryce Dallas Howard — are reportedly shooting the biggie adhering to a strict 107-page manual, with a whopping $5 million being spent on health protocols. Universal, the film's producer, is said to have decided to resume shoot because this is a film that requires few real locations, a minimum of extras and only a relatively small cast. Jurassic World: Dominion is eyeing a June 2021 release date.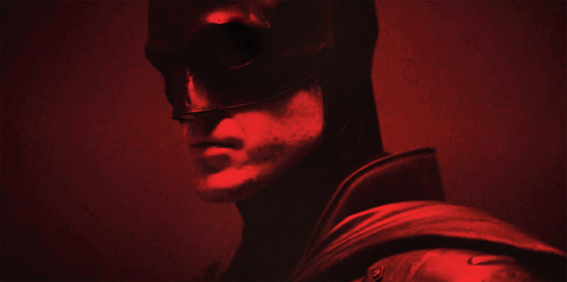 The Batman
Leading man Robert Pattinson testing positive for coronavirus has temporarily halted the shoot of The Batman, which was being shot at the Warner Bros. Studios Leavesden in Hertfordshire, England. The cast and crew have now entered a two-week quarantine, that will last till mid-September, after which the film will go on the floors again. The Batman that sees Pattinson play the caped crusader for the first time, has already piqued interest with its initial posters. The film has approximately three more months of shooting left and is expected to wrap up by the end of the year.