Meet the Hilarious comic man behind the latest YouTube Channel 'RealHit': Deepak Chauhan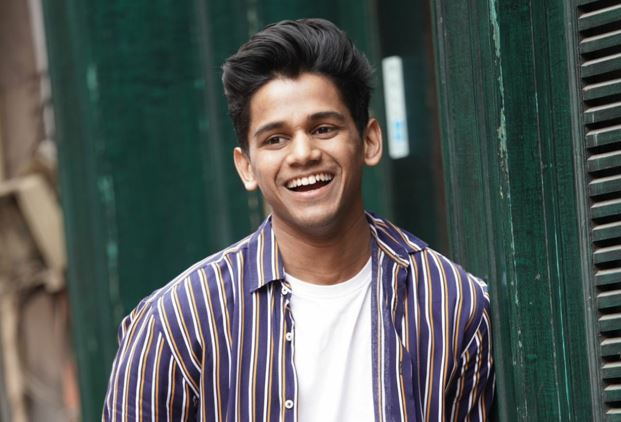 ---
Published 22.11.21, 09:58 AM
|
---
RealHit is one of the most popular and trending YouTube channels. The channel presently is blessed with whopping 3.25 million subscribers and about 400 +million channel views. The creators Piyush, Shubham, and Deepak are overwhelmed and excited to see the popularity of the channel across the world.
Let's meet Deepak Chauhan, one of the creators 'RealHit'. Let's see how he will start his journey of getting into OTT Platforms
About Deepak Chauhan
Deepak Chauhan, age 26 years is a resident of Noida. He comes from a well-educated background. He has completed his schooling at Cambridge School Noida and his BTech Computer Science Degree from Amity University Noida.
During the second year of his college, Deepak got an interest in acting. He participated in many cultural activities in his college. His acting skills actually introduced him to YouTube and since then there was no looking back for Deepak.
He wants to choose a different career but, it was by virtue that he inclined towards an acting career. He loved to play football and was always been an athlete during his graduation days.
Deepak's YouTube Channels
Deepak has many YouTube channels. He loves to do Vlogs (Video Blogging). He along with his 2 friends has started a Vlog named "Deepak Shubham Piyush Vlogs" which have 3.5 lakh subscribers and the number is increasing day by day.
Deepak also has another YouTube channel named "Deepak Chauhan" with about 60k subscribers and more than 10+ million channel views.
he is very punctual and updates regularly on his channels. He is also active on YouTube shorts. He has many viral shorts on his channel with more than 32 lakhs views on one YouTube short.
Deepak played many characters on his Vlogs but 'Sonu Battameez', and 'Charles –Deepu' are his famous and applauded characters.
His future aims are very high. He and his 2 friends are aspiring about their future projects. He is going to start a web series on the 'RealHit' channel, and also aims to podcast the series.
Deepak defines a personality of a dedicated & self-determined persona. His aims are higher so is his urge of achieving his dreams.