Madhavan is making his directorial debut with Rocketry: The Nambi Effect
With a ready-to-shoot script, all the team needs to do is to go out and shoot it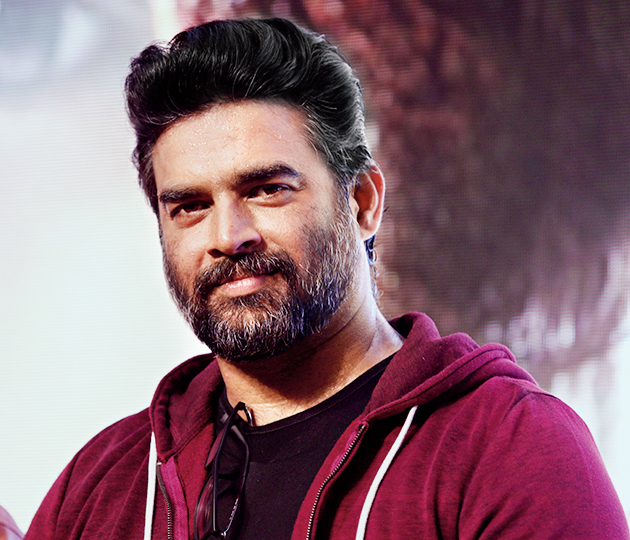 R. Madhavan has announced a Summer 2019 release
Fotocorp
---
Published 03.11.18, 05:22 PM
---
Now that "aiyo" has formally entered the Oxford English Dictionary, perhaps it's a good week to look at an exciting happening from the south of India: the announcement of Rocketry: The Nambi Effect, a multi-lingual biopic on the brilliant Isro scientist, Nambi Narayanan. India's space story wouldn't have been the same without the VIKAS engine he designed to launch rockets with a 100 per cent success rate. But Nambi was also the scientist who was framed as a spy, incarcerated, tortured and finally released by a vigilant justice system.
Today, he's a man with a flowing white beard and lots of wavy white hair on his head, still bears the vestiges of a very striking looking man. Nambi's story has it all — genius, success, conspiracy and justice with a handsome man at the centre. A man wronged is a nation wronged, indeed.
A chance message from a PR person introduced me to three creative teasers about The Nambi Effect with R. Madhavan (Maddy), announcing it fluently in English, Hindi and Tamil, using three see-hear-speak monkeys to illustrate how compelling the story is. He has ambitiously announced a Summer 2019 release for this international film in English, Hindi, Tamil and Telugu. With a ready-to-shoot script, all the team needs to do is to go out, to Russia, to France, wherever, and shoot it.
Rocketry also launches Maddy as director, sharing the credit with his long-time friend Anant Mahadevan; he was the one who brought Nambi's story to Madhavan.
Minutes before the teaser took off at 11.33am on October 31 and was streamed live for the actor's multitude of fans in Tamil Nadu, we sat in Maddy's stunning apartment in Mumbai — a city he once wanted to run away from because of its claustrophobic spaces. Today, in this dream place, he resides with family, dogs named Hulk and Bheem, and a parrot who talks.
Interestingly, Maddy routinely takes the parrot out for its morning job and coaxes it to "shit", a word the bird has picked up and repeats in the actor's voice. Once, when a filmmaker fetched up at 7.30am to narrate a long and drab story to Maddy, the parrot piped up loudly, "Shit," sounding as if the actor had said it.
This morning, however, it chirped happily a few "Hi"s and "Hello"s as we tucked into a huge south Indian breakfast with pongal, vadai, masala dosa, paniyaram et al, rounded off with Maddy's special Bullet Coffee — yummy with a touch of coconut oil and honey.
Nambi's wife had refused to come with him to Mumbai for the teaser launch; she didn't want to be reminded of what he'd been through. Nambi himself talked to me about the time he had sent for his lawyer to make a will when he was being tortured in jail.
"I had only one house, nothing much, but I wanted to make a will," he said. When it reached his children's ears, his daughter and son-in-law visited him and reminded him that whatever he planned to do, if he went without clearing his name, they'd forever be labelled children of a spy, "And our children will be called a spy's grandchildren. Only you can clear your name." That and a deep belief in God gave him the strength to fight it up to the Supreme Court and make those who'd fabricated the case, pay for it. The court ordered a compensation of Rs 50 lakh; he got it from the Kerala government before the stipulated period.
After Rocketry, I watched the trailer of Zero, the film in which a dwarf SRK grows tall as an actor, with director Aanand L. Rai, two days before its official launch on the superstar's birthday. Plans had been made to re-create Meerut at an IMAX theatre. "Did you tell Maddy you were meeting me?" asked Aanand. "If you had, he'd have packed up the food you were served and sent it with you for me," he drooled.
With food and films, we crossed the South-North bridge effortlessly.
Bharathi S. Pradhan is a senior journalist and author