Made in Heaven stars talk marriage, sex and censorship on the web
Arjun Mathur, Sobhita Dhulipala and Kalki Koechlin chat up about the show that has become a sensation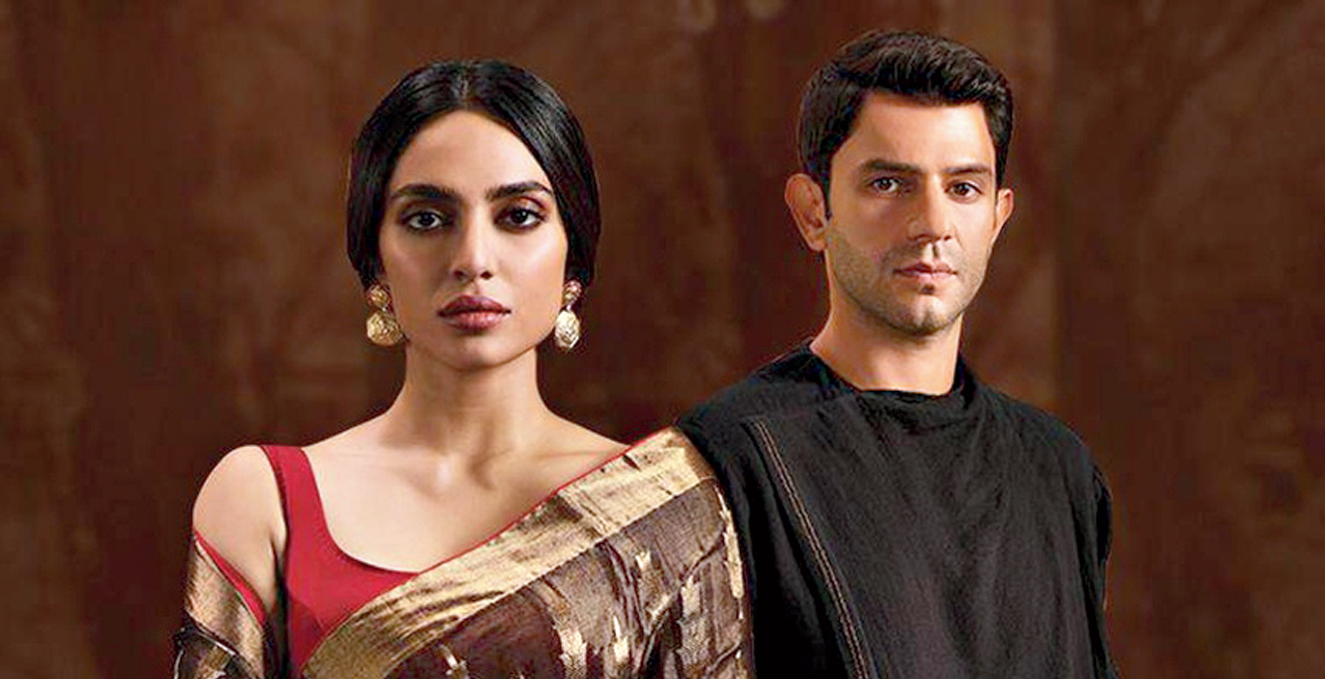 POWER PLAYERS: Sobhita Dhulipala as Tara Khanna and Arjun Mathur as Karan Mehra in Made in Heaven, now streaming on Amazon Prime Video
Amazon Prime Video
---
Calcutta
|
Published 14.03.19, 02:42 PM
|
---
Ever since it dropped on the web last Friday, Made in Heaven has become a sensation, inviting sleepless binge sessions and dominating Twitter talk. Last week, the film's principal cast —Arjun Mathur (who plays Karan Mehra), Sobhita Dhulipala (essays the role of Tara Khanna) and Kalki Koechlin (who plays Faiza Naqvi) were in Calcutta to promote the nine-part series on Amazon Prime Video that's been created by the she-power gang of Zoya Akhtar, Reema Kagti, Nitya Mehra and Alankrita Shrivastava. t2 caught up with Arjun, Sobhita and Kalki for a chat at ITC Sonar.
Was it the drama and dazzle around the big fat Indian wedding that spurred you to sign up for Made in Heaven?
Arjun Mathur: Yes and no. The best thing about Made in Heaven is that the weddings are just the backdrop to a much larger story, the focus being more on the primary characters and their journeys through life.
But at the same time, I was very intrigued by the fact that each episode dealt with a different wedding and the socio-cultural repercussions that each of these weddings came with. Each wedding makes a comment on some social stigma or tradition and while this may have been done before, I am sure it hasn't been touched upon as succinctly as Made in Heaven does.
Honestly, I have seen more of these Delhi weddings than I would have liked to. It really is an obscene and unnecessary way to burn your money. I wouldn't really like to actively attend another one!
Sobhita Dhulipala: Actually, I can count the number of weddings I have attended in my whole life on the fingers of one hand. I don't know why… but no one invites me! (Kalki Koechlin laughs out loud) When I am given a script, I tend to read it multiple times from various perspectives. I really liked how the characters thrive in the drama of this show and a lot of the drama in Made in Heaven comes from the weddings.
Kalki Koechlin: My character (Faiza) has nothing to do with the weddings in the show. I read my character only, to be honest (smiles). Zoya told me that Faiza comes on only in bits and pieces, but once I read my part, I loved it from the get-go. I love Faiza's therapy sessions the best.
Arjun: Ya, me too. That is one of the highlights of the show for me.
Kalki: Faiza is a high-strung, complex, emotional girl and I was intrigued by that. Honestly, I am as excited as the average person in the audience to watch the show because I know the least about it.
Arjun: We are just fooling the audience by getting them in with this revelry around a wedding, all this naach gaana. And then they will get quite a few emotional socks… and shocks! (Laughs)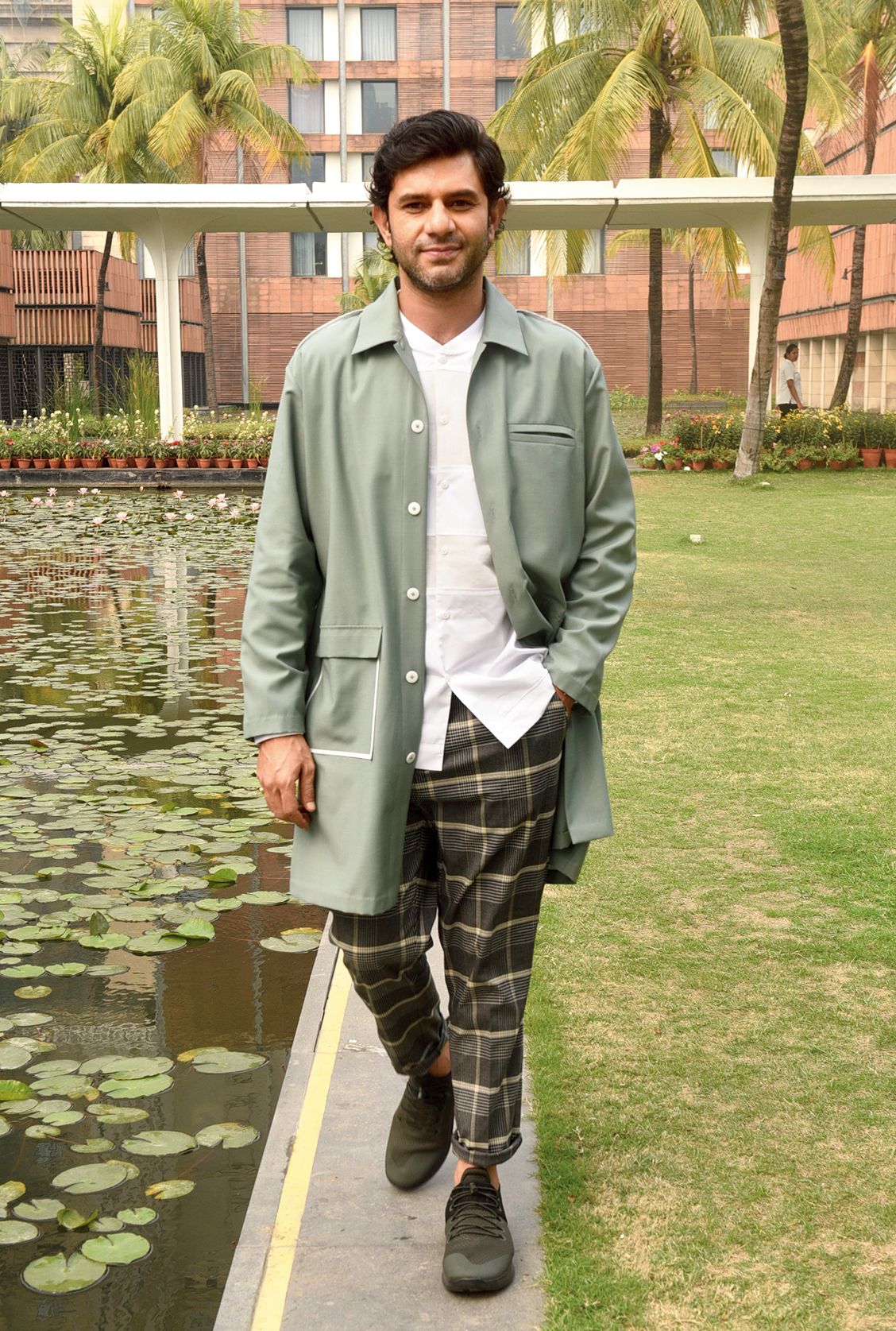 I was very into Karan's conflict and his journey. For years, so many people have lived in that kind of secrecy… just hiding their sexual orientation. I think it's a story worth telling
- — Arjun Mathur
How much do you identify with your characters?
Arjun: I relate a lot to Karan. Apart from his sexual preference (Karan is gay), he's totally me. That's what Zoya, Nitya and Reema wanted. They had already related their characters to us as actors before they approached us. So most of the work was done at that stage itself. I was very into Karan's conflict and his journey. For years, so many people have lived in that kind of secrecy… just hiding their sexual orientation. I think it's a story worth telling.
Sobhita: I related to some parts of Tara… like her constant need to belong — to a community, to a sense of security…. I am from Visakhapatnam and when I moved to Bombay for college, I was the 'uncool' kid (smiles). I was very eager to belong, I wanted some kind of validation… I needed someone to tell me, 'Yes, you are like us too.' So on some level, Tara, too faces the same predicament, except that the stakes are much higher. Her decisions are driven by greed and insecurity on some level and she's very unapologetic about what she wants and what she does to get what she wants. I don't think I am like that. Playing Tara made me go inwards and examine the differences rather than the similarities between her and me.
Kalki: Faiza wears her heart on her sleeve… and look at me! I am all Faiza! (Laughs)
I cry at the drop of a hat… I can definitely relate to that….
Arjun: (Pretending to tick off a checklist) Needs a shrink? Sure! (Laughs out loud as Kalki mock-punches his arm).
Kalki: I don't think I am as daring as Faiza, but I do relate a lot to her.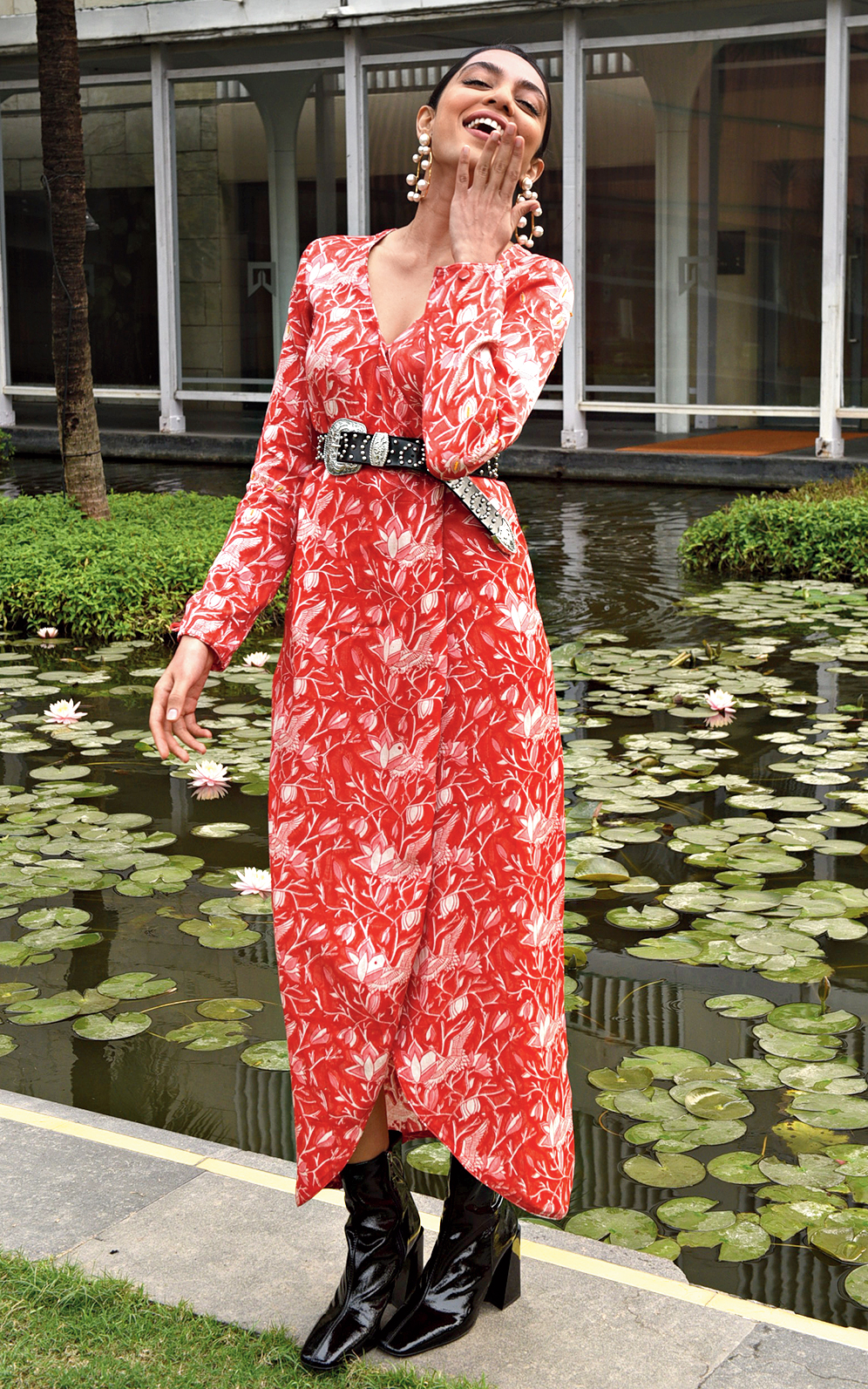 I related to some parts of Tara… like her constant need to belong — to a community, to a sense of security
- — Sobhita Dhulipala
With such a huge ensemble cast and an all-women team of creators frontlining it, what was the vibe on set like?
Sobhita: I didn't know any of the cast or anyone among the directors before I started working on the show. Of course, I have been a huge fan of the kind of work Zoya and Reema and Alankrita have done and I was excited to be on the set of a show created so passionately by them. I knew that everyone on this show would bring in their A-game and that's what happened when I went on set. Everyone was so, so good that I automatically had to up my game. On one level, it was a good thing that I didn't know anyone before because that enabled me to see the actors only as the characters they were playing
Kalki: Quite a lot of my screen time is with Sobhita. I loved how Nitya ran the show… I hope to work a lot more with her. She's fantastic! I've just worked with Jay (Oza), the DoP (director of photography), in Gully Boy and, of course, I know Jim (Sarbh, who plays Adil Khanna on the show) very well for many, many years now. It was familiar territory in many ways.
Made in Heaven offers a fascinating peek into various aspects of the human psyche at many levels. Has working on the show given you a fresh insight into how the human mind works?
Kalki: I think that's what the job of an actor is. Every role that one does — at least, that's what happens in my case — becomes a sort of therapy. I love this job because it provides me with an understanding of someone else who could be like me or totally different from me. Playing Faiza has made me more vulnerable, if that's possible! (Laughs) But in a good way, you know. Vulnerability is important in life, I feel. That's what allows you to experience intense emotions, whether it's joy or pain or sadness.
Sobhita: I like the fact that most of the characters are not black-and- white, they are grey… as in life. It was eight months of shoot and after a point, if someone would even mention Tara, I would respond… I just became her. I enjoyed that, honestly. The experience of playing Tara was a sort of a character-building exercise for me, both as a person and as an actor. As an actor, courtesy the kind of dynamics that were involved with the other characters, I had a lot to take and also give back.
For me, acting is not about lying. I have seen many interviews where actors claim, 'I like to hide behind a character.' For me, it's never been that, and especially in the case of Tara. For me, acting is revealing, in the guise of a character. Playing Tara was cathartic for me.
Arjun: I don't feel like a changed human or anything after playing Karan. On the contrary, I feel like I have injected my psyche into playing Karan, quite a bit. That is what was required.
A standout in Made in Heaven is that the sex scenes are organic and not there just to titillate. That can't be said about some other web content that does take advantage of the fact that no censorship exists on the platform. Do you think the lack of censorship is a double-edged sword?
Kalki: I think a rating system is important. I don't think adults need to be censored. Adults should be intelligent enough to know what they want — if you don't like it then don't consume it. A rating system for kids and teens is more important. Especially for violent shows. You know, I am more worried about the fact that people don't care about violence; they are more worried about their children watching sex than about them watching violence. I find that very disturbing.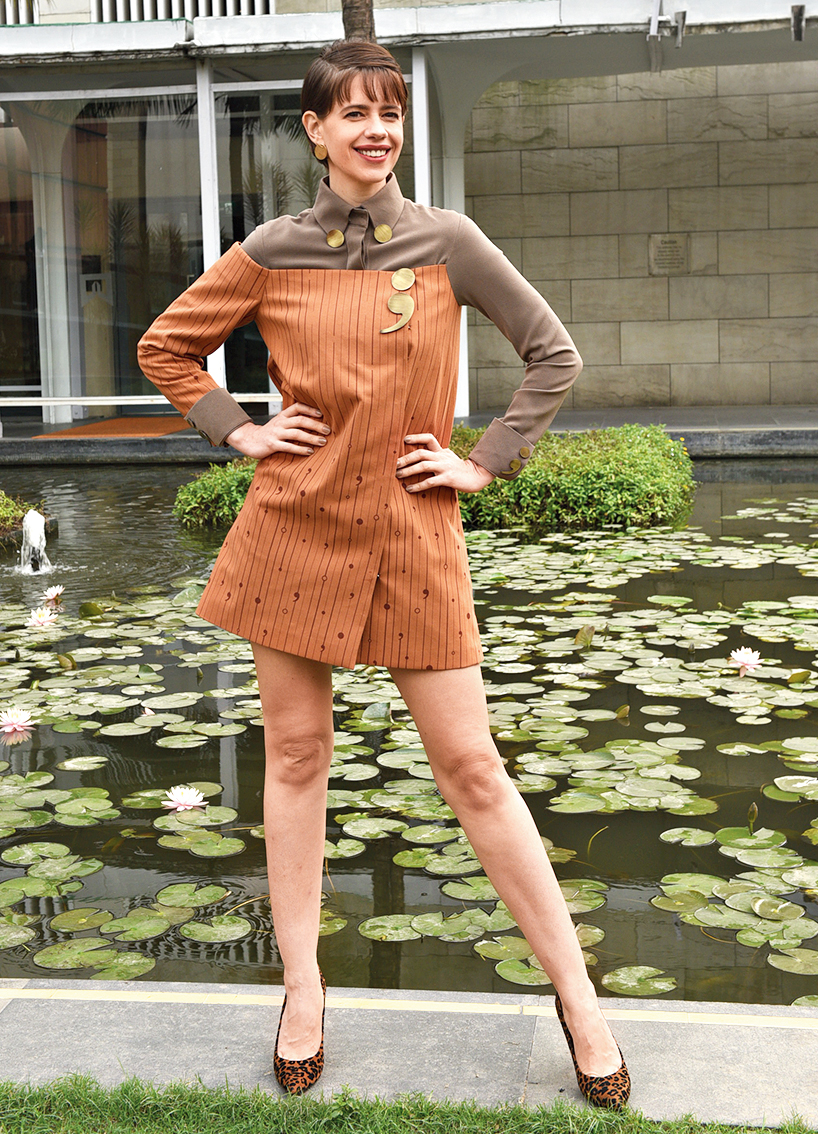 Parents are more worried about their children watching sex than about them watching violence. I find that very disturbing
- — Kalki Koechlin
Has working on this show made you re-examine your ideas of marriage?
Kalki: My divorced marriage? (Laughs) Ek baar ho gaya toh phir aur nahin (Kalki was married to filmmaker Anurag Kashyap for four years). Main khush hoon, main phir se shaadi nahin karna chahti. I keep saying these famous last words all the time….
Arjun: Ya, let's see! You might have to eat your words! (Laughs)
Kalki: I believe in long-term commitment, but I don't think marriage is important for that.
Sobhita: I don't think I have the capacity to understand the weight of what marriage means. I can only look at people and assume that 'This is what it feels like,' 'This is what it should be… or shouldn't be'…. I am a long way away from marriage and I hope that if and when it happens, I am able to conduct myself fairly.
Arjun: For me, this show has reinforced the uselessness of a big, pomp and show wedding. I had a bit of an over-the-top wedding myself and I am divorced now. So…. (smiles) But hey, I am not against marriage! (Laughs)