Karan Deol on handling failure
The actor opens up about his debut film bombing at the box office and his excitement on sharing screen space with his family in his next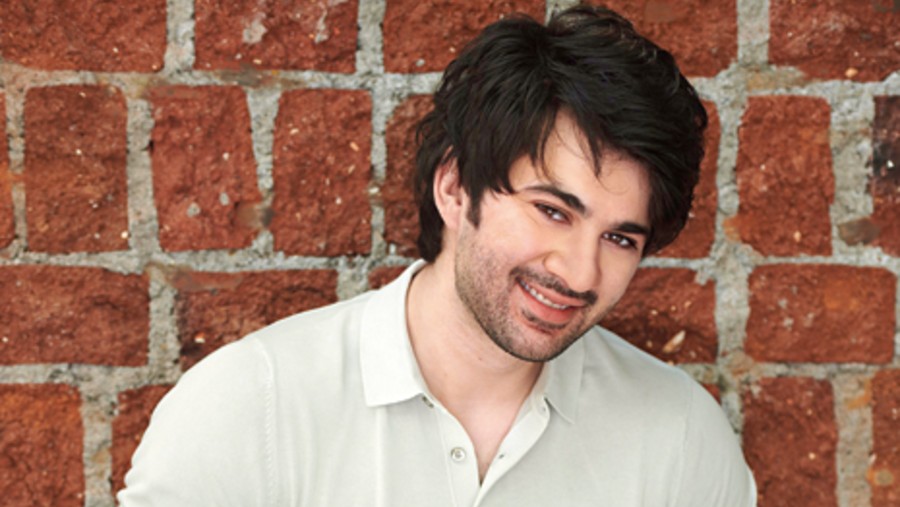 ---
---
His debut film Pal Pal Dil Ke Paas — directed by his dad Sunny Deol — didn't set the box office on fire. But Karan Deol is now all excited as he preps for Apne 2 where he will share screen space with Sunny, uncle Bobby and grandfather Dharmendra. The Telegraph caught up for a candid chat with the Deol scion on how he handled the failure of his debut film, the nervousness of starring with family and what helps him unwind.
Not everyone gets a chance to star in a film with dad, uncle and grandfather. So how's the preparation for Apne 2 going?
I am training in boxing for the film, so I have a strict regimen from morning till evening. I have to build my physique to the standard of a boxer. I am also looking at different styles of fighting... from southpaw to orthodox and seeing which works for me. I am watching the fights of everyone from Muhammad Ali to Floyd Mayweather Jr. I am also trying to get into the mind of a boxer. It's a mental game too, it's not only about aggression and stamina. It's about how you pace yourself out from round to round and obviously, it's also about realising what your opponent's weaknesses are.
I have always been fond of the sport, so it's a dream come true for me. There's a lot of excitement and especially with everything going on around us, it keeps me upbeat and geared up.
Have you had to change your fitness and diet regimen because of this training?
My protein intake has increased because I have had to bulk up and simultaneously cut down on fat. I have to keep my cardio in balance with my weight-training. If one does too much of cardio, it can cut into muscle development. The problem with us is that we like overdoing things in the gym. We should train, but we should also listen to our body when it gives us signals that we are pushing it a little too much.
When does the film go on the floors?
Given the Covid-19 surge, everything is unsure all over again. The production team is working around it, so hopefully soon. As an actor, all I can do is prepare and be 100 per cent ready for when I am required to shoot. Currently, it's a waiting game.
The film must be special, given it's with family...
I feel so honoured, especially when it comes to my Dada (Dharmendra). I would have never thought that I would ever be acting in a film with him! (Laughs) There's so much to learn from him. It's going to be a very special and emotional experience for me. All three of them have their own styles and I am looking forward to the whole process. Since we play a family in the film too, I think those emotions will naturally come across. My father plays my father in the film.
What have you learnt from each of them?
My Dada always tells me that one should never stop learning. It doesn't matter how many films you have under your belt, it doesn't matter how many years you have spent in the industry... because cinema is constantly evolving. He's always told me to be like a child, to be curious and to be ever ready to learn. He's told me to absorb experiences like a sponge and to never be disheartened by anything... always move ahead.
My dad always tells me, 'When you are on set, feel every emotion. Let the emotions guide the lines. Try to understand the subtext of each line. Understand the scene in totality and then just let the emotions flow'. He's also told me that I always need to be ready to get up and fight again whenever I am put down. He's taken his life as an example and told me that everyone has high and low points in their careers, but one just needs to keep on working and honing one's craft.
When Pal Pal (Dil Ke Paas) didn't do well, my uncle told me that he's faced the same kind of failure for the last couple of years. He wasn't getting films, but he never gave up hope. He told me to be patient because everyone's journey in life is different. He's asked me to take criticism on the chin, but never let it consume me.
And he's really bounced back over the last year...
Yes! We are really happy for him. It's been a really nice bounce back for him.
Was it always a given that you would be an actor?
As a kid, I watched the first Star Wars film some 20-25 times and I got lost in that universe. In those two-and-a-half hours, I would be transported to that world. Since then, I realised that I wanted to be a part of that industry. Even when I was growing up, I would go to the movie theatre alone and watch a film. For me, movies are an escape... they give me a different kind of high.
What's helped you put the failure of your debut behind you?
Straight after Pal Pal, the lockdown happened. And during that time, I went through the video of my first shot at acting back in acting school. I saw a really younger version of myself enjoying himself thoroughly and I told myself, 'Rocky (his nickname), you have done this because you love it, not for anything else. Don't call it quits'. In the lockdown, I started meditating, I was gymming, I kind of got into a different space where I re-energised myself to bounce back.
Do you think the criticism that came your way and for the film was too harsh just because of the family you belong to?
In the society we live in, if you come from a certain family that's proved its credentials in a particular field, there are certain expectations. People expect me to be like my father, but no two people are the same. We may look alike and there are certain things that may be similar, but you are your own person at the end of the day. I don't think it was unfair because everyone is entitled to their opinions. Who am I to judge anyone's opinions? That kind of criticism fuelled me to come back even stronger.
Your brother Rajveer's foray into films has just been announced...
Yes, that's so exciting and emotional. He's a very hardworking guy and he's got his mind set on acting... I am sure he will just go for it and make it work. We are very different in terms of personalities.
Watching films apart, what helps you unwind?
I am a thorough gamer. In the lockdown, I reconnected with it. The first time I played as a kid was at my grandmom's house overseas. They had the The Super Nintendo Entertainment System and she was playing Donkey Kong on it and she taught me. Since then, I haven't let go of a controller. I have played on almost every console out there. It's a de-stresser for me. If I have had a long day, I will either play Call of Duty or Modern Warfare or Apex Legends for a good 45 minutes and I will be completely relaxed.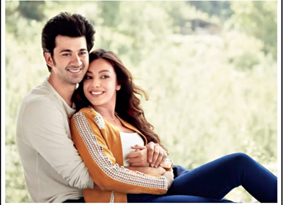 Straight after Pal Pal (Dil Ke Paas), the lockdown happened. And during that time, I went through the video of my first shot at acting back in acting school. I saw a really younger version of myself enjoying himself thoroughly and I told myself, 'Rocky (his nickname), you have done this because you love it, not for anything else. Don't call it quits'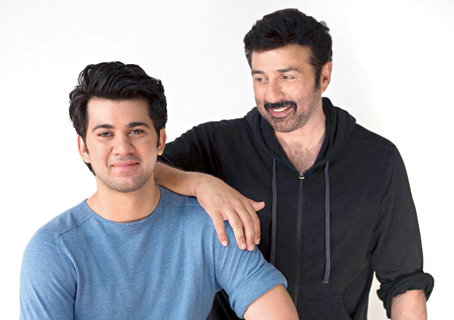 My dad (Sunny Deol) always tells me, 'When you are on set, feel every emotion. Let the emotions guide the lines. Try to understand the subtext of each line. Understand the scene in totality and then just let the emotions flow'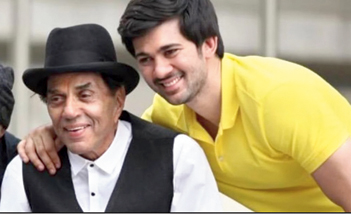 I feel so honoured, especially when it comes to my Dada (Dharmendra). I would have never thought that I would ever be acting in a film (Apne 2) with him! There's so much to learn from him. It's going to be a very special and emotional experience for me
Pictures: Sourced by the correspondent