Kapur vs Kapoor
It all began with the announcement that Mr India would be remade as 'an epic trilogy'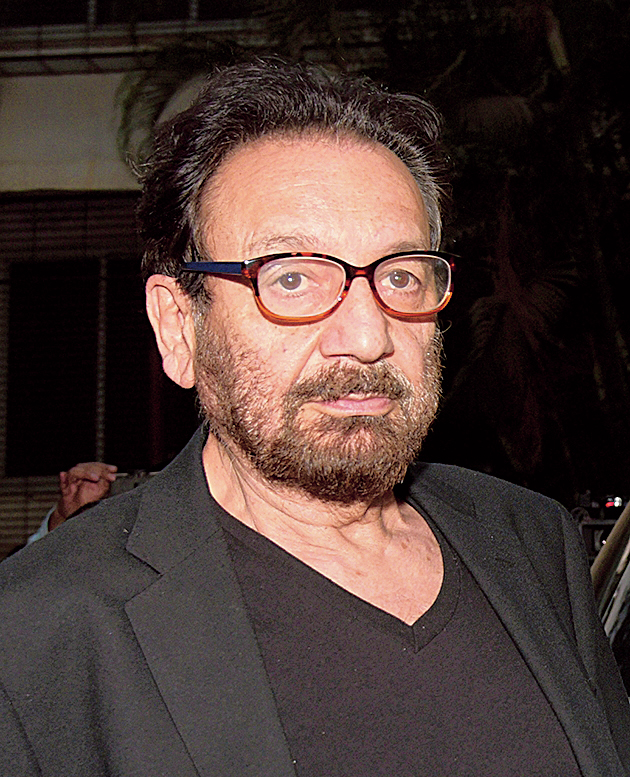 ---
---
On February 7, there was a starry line-up on a road in the eastern suburbs of Mumbai. From left to right stood Anil Kapoor with daughter Sonam, Sanjay Kapoor with daughter and actress-in-the-making Shanaya, and Boney Kapoor with daughter Jahnvi and son Arjun.
The clan came together for the inauguration of a new chowk named after their late patriarch, Surinder Kapoor, a popular producer in his time. Fittingly, the chowk is in Chembur, between the once famous RK Studios (now a commercial Godrej property) and Maitri Park, a stone's throw away, the colony where Anil grew up with his parents, brothers and only sister Reena. It looked like a family from a Barjatya film. Except that undercurrents exist.
It all began with the announcement that Mr India would be remade as "an epic trilogy" by director Ali Abbar Zafar (of Tiger and Sultan fame) for Zee Studios.
Shekhar Kapur, the director of the 1987 film, was one of the first to go public with his displeasure. He tweeted nobody had mentioned Mr India 2 to him or asked him about it. He added that they cannot use the characters/story "without permission from the original creators of the film".
But when Zee Studios put out the line that Mr India 2 will be a "reimagining of the iconic classic", wasn't it clear it was going to be a freshly written script and, thus obviously, different from the original?
Legally speaking, the "creators of the film" (director, writers, music composers et al) do not own the rights to a film, only the producer does. Unless specifically stated otherwise. For instance, when Sujoy Ghosh made the fine first edition of Kahaani, producer Jayantilal Gada of Penn India Ltd had a contract with his director that they would jointly own the film. Neither Sujoy nor Gada could, therefore, take that franchise anywhere without the other's explicit permission.
One hears that Sujoy's daughter is creating something for SRK's Red Chillies based on Bob Biswas's character, the killer who caught everybody's fancy in Kahaani. Sujoy had created that character as the writer and director but that didn't give him the licence to gift it to his daughter — he had to get an NOC from Gada.
Shekhar Kapur had no such understanding with Boney Kapoor, who is the sole producer of Mr India. In fact, someone as renowned as Ramesh Sippy could lay no such claims to an even more iconic film called Sholay. When that epitome of commercial success was being remade without him being a party to the deal, the aggrieved Ramesh Sippy had gone to court.
As it happened, he was not only the director, he was also the son of producer G.P. Sippy. Yet he lost the suit. Shekhar is not remotely related to Boney, so does he even have a leg to stand on when he sulks so childishly?
Realising that he had no locus standi, Shekhar finally resorted to the last word: that Sridevi didn't want Mr India remade. Ah, the emotional QED that works in India. And Sri is not even around to change her mind which would have been her prerogative.
The one around is hero Anil Kapoor. And here's where the Barjatya family portrait gets the first hint of blurring. Curiously, Anil let firebrand daughter fire the salvo on his behalf. Sonam not only tweeted that her father had no clue about the remake, she went on to term it "disrespectful" since no one had bothered to consult "my father or Shekhar Uncle — two people who played a major role in making the film what it was".
While neither the director nor the hero's daughter own the IPR to feel shortchanged, the owner himself has zipped up his mouth. Boney is busy being felicitated down South for his successful remake of Pink in Tamil and Valimai, his big Diwali release which is already making waves.
When the hero who's miffed is his own brother, and it's too close home for comfort, the silence is understandable.
Bharathi S. Pradhan is a senior journalist and author