Anil Kapoor for all seasons
'With technology and new platforms and the kinds of films releasing now, with the de-ageing, you'll be interviewing me for many more years now'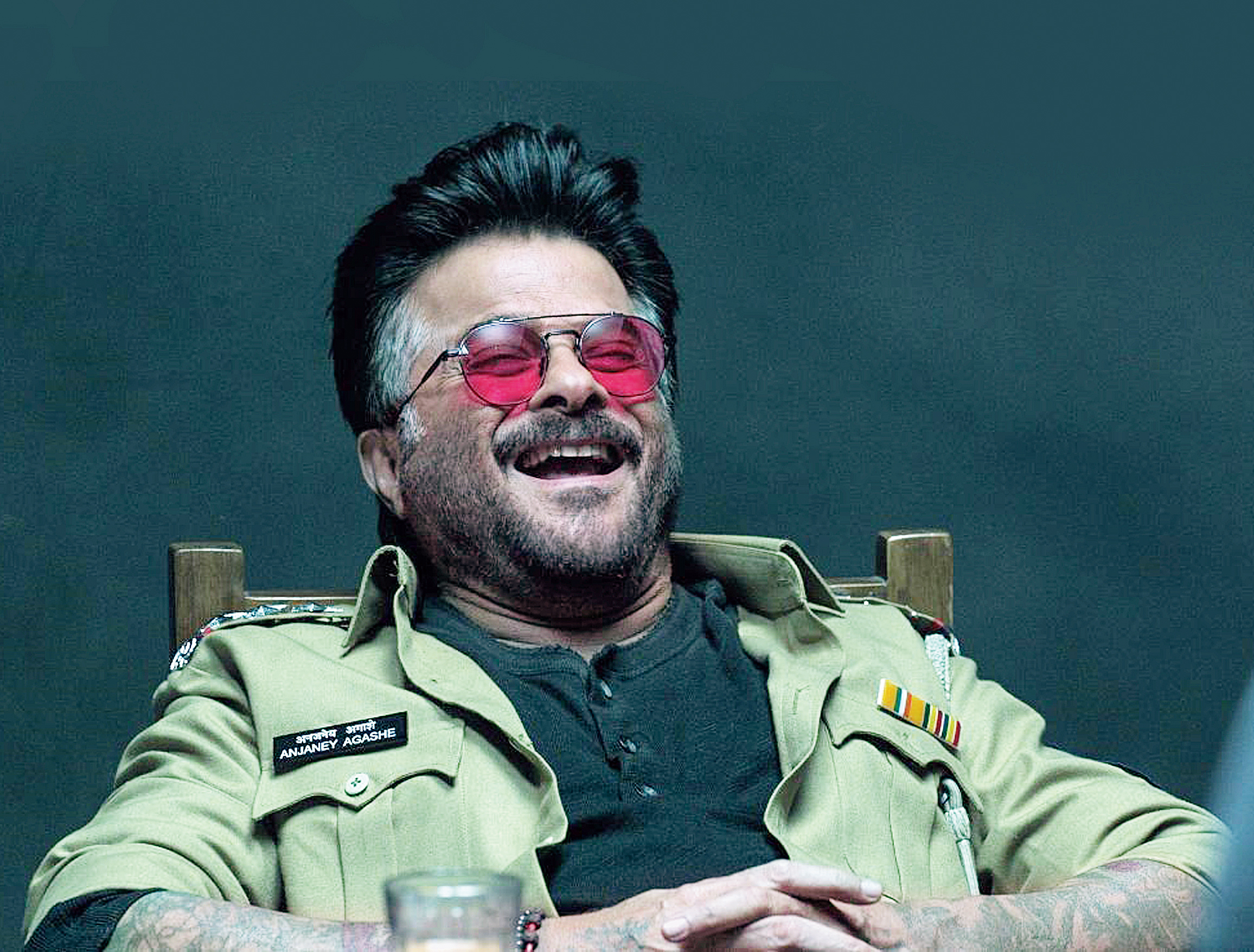 Anil Kapoor in Malang
(Picture sourced by The Telegraph)
---
Published 09.02.20, 06:55 PM
|
---
One of the reasons behind the longevity of Anil Kapoor's career has been his constant effort to stay relevant and to challenge himself. Whether it's playing an incredibly dark character in Mohit Suri's Malang or exploring a whole new social media platform, the 63-year-old is game for anything. t2 chatted with the actor recently in the office of Luv Ranjan, the co-producer of Malang, about the film, his social media personality and Karan Johar's Takht.
Are you enjoying TikTok?
I've put three videos and have just started, so warming up to it.
How would you describe your social media personality?
I am not someone who shares a lot. I see people like that and wonder where they get the energy to put out everything about their lives on a daily basis. I admire and appreciate them but it's tough… you just need to be a different kind of human being to share so much. I do it but I would say I'm 10 per cent of what others are.
What social media platforms do you prefer and why?
I love Insta stories and they're entertaining, fun and quite educative also in a certain way. They're certain people I follow — fitness and a lot of international sports. It's a mix of everything so it's fun and you always like seeing good pictures. But it can be a bit addictive, so the more I work the better it is because I then stay away from it. When I'm working I don't look at my phone.
So how often would you check your phone?
After pack up, I sit in the car and check. I check more often when I'm travelling. Fortunately, today we have Bluetooth, so you can just put it on and listen to music or speak and not look at the screen at all.
Forty plus years in the industry — what is it that still gets you excited when a film comes your way?
The people around it, who's making the film is the most important thing for me.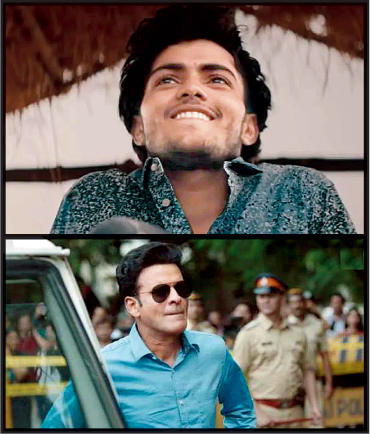 But in the case of Malang, you've never worked with Mohit (Suri) or Aditya (Roy Kapur) before…
Which is why this was quite challenging for me because I was working with everybody for the first time. I think the first person I met was Luv Ranjan and we just connected. I've been so long in this industry, you come to know to a certain extent that there is a certain vibe or connect with someone. Because I was able to connect with him, it made it easier for me to want to do this film.
You play a cop in this film and you've played a cop multiple times over the years. What's special about this one?
Everything is special about this one. I wouldn't have done it otherwise. If I'm putting in that kind of hard work and making others do the same, the character has to be very interesting. Agashe is a very unhappy person. He's dark, angry and upset with the world and the system. He's angry about what Goa has become. He's also angry with himself. He takes refuge and escapes by doing drugs. Harsh (son Harshvardhan) suggested that I watch Bad Lieutenant because Harvey Keitel's character is also quite dark and violent. I suggested to Mohit that Agashe should have a humorous side to him… just to bring in some madness to the character.
In the past we've spoken about the genres of films that you still want to do, like sci-fi and horror. Are there kinds of characters that you're still waiting to come your way?
There are so many of them that would be challenging.
If you could build your dream character, what would it be?
I would love to do the kinds of roles Brad Pitt and (Leonardo) DiCaprio have done in Once Upon a Time… In Hollywood. If I give these references it becomes easier. I'd love to do what DiCaprio has done in The Revenant. Also the kinds of roles that Jeff Bridges has done, because we're both of the same age. He's done some really fantastic work — I liked Crazy Heart. I loved Daniel Day-Lewis in Phantom Thread where he played an obsessive perfectionist. These roles are very exciting and if I get these kinds of roles, I can really do them justice. With technology and new platforms and the kinds of films releasing now, like The Irishman, with the de-ageing, you'll be interviewing me for many more years now (laughs).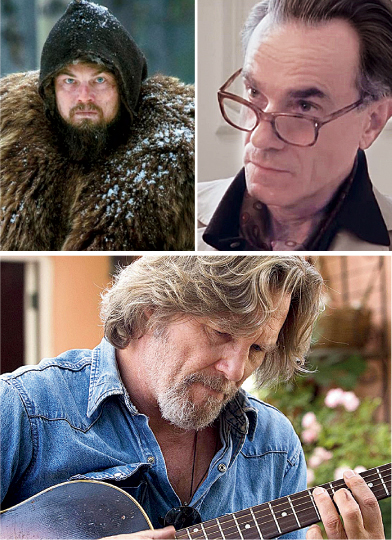 You had spoken earlier about wanting to do more shows like 24?
There have been a lot of shows that have been offered to me and all exciting ones. A lot of these are being developed by my company, so you'll be hearing some announcements pretty soon. I have been waiting for this OTT boom to happen for so long. I remember when I was making 24, people used to ask: "What even is a season? Why can't we have 24 daily?" And I felt like I was banging my head against a wall. I had to struggle back then but I'm happy that I did it.
Have you seen any of the shows that have come out of India, and what's your assessment?
I've heard this show is very good —Jamtara. I haven't seen it though. I heard good things about Manoj's (Bajpayee) show Family Man as well. I am told that it's inspired by 24, which made me happy. So, with all these shows you can see that either the technicians or someone or the other has been inspired by 24 or been involved with it. So, I'm very proud of 24.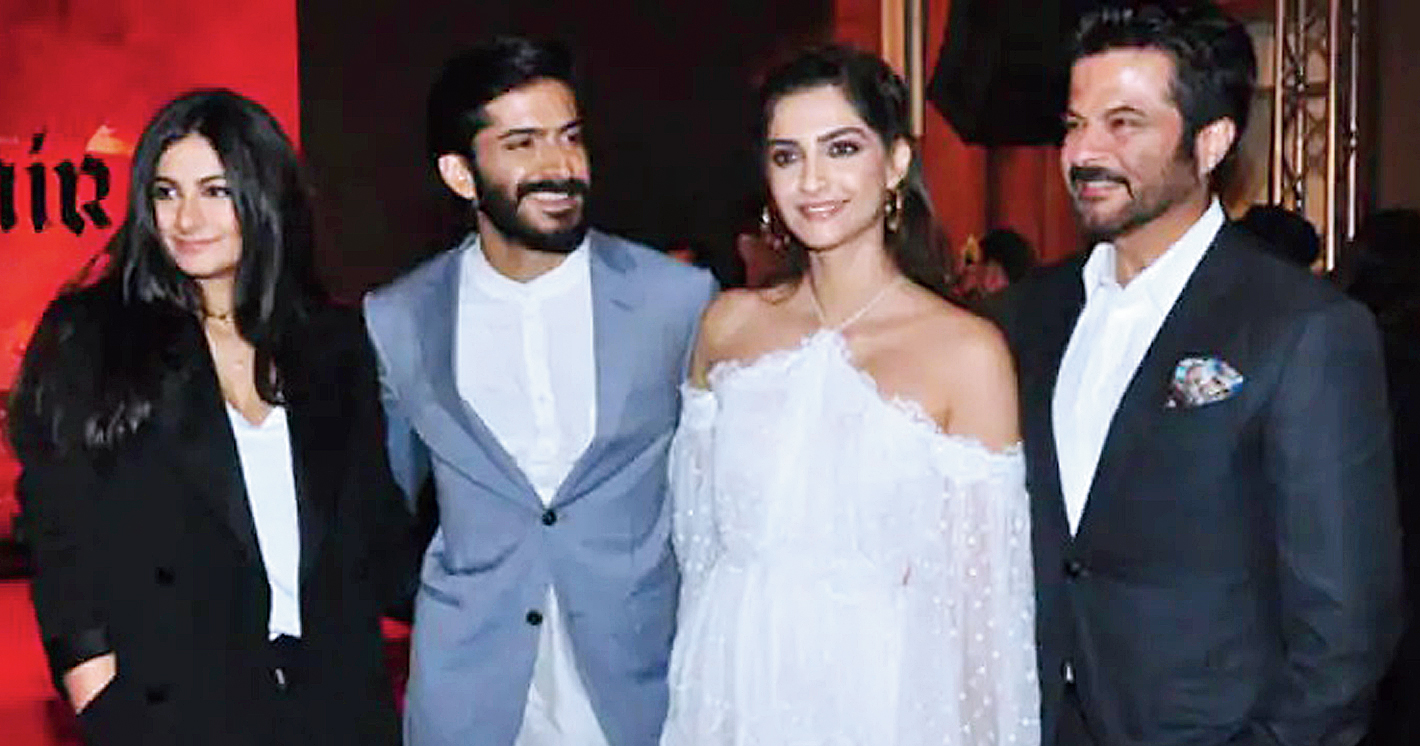 You've finished shooting for AK Vs AK that Vikramaditya (Motwane) is directing and features Anurag (Kashyap) and all three of your children. We'll finally get to see all of you on screen together!
Yeah. I am very lucky that I am getting to work with them. I also feel very lucky that my children have paved their own way in the industry. Sonam is a big star, Harsh is on his way there and Rhea makes some amazing films. All three of them are strong, independent people.
And, you'll start shooting for Karan Johar's Takht soon!
Yeah… for Takht, I've already done three look tests. My look is almost locked with a few minor tweaks here and there. And I saw Ranveer's look, it's phenomenal. At the moment, Karan is in Europe and he should be back and we'll start shooting in March.