Jabariya Jodi director on casting Parineeti and Sidharth
Debutant director Prashant Singh talks about the film Jabariya Jodi, its stars and why shooting on location is important. The film releases on August 2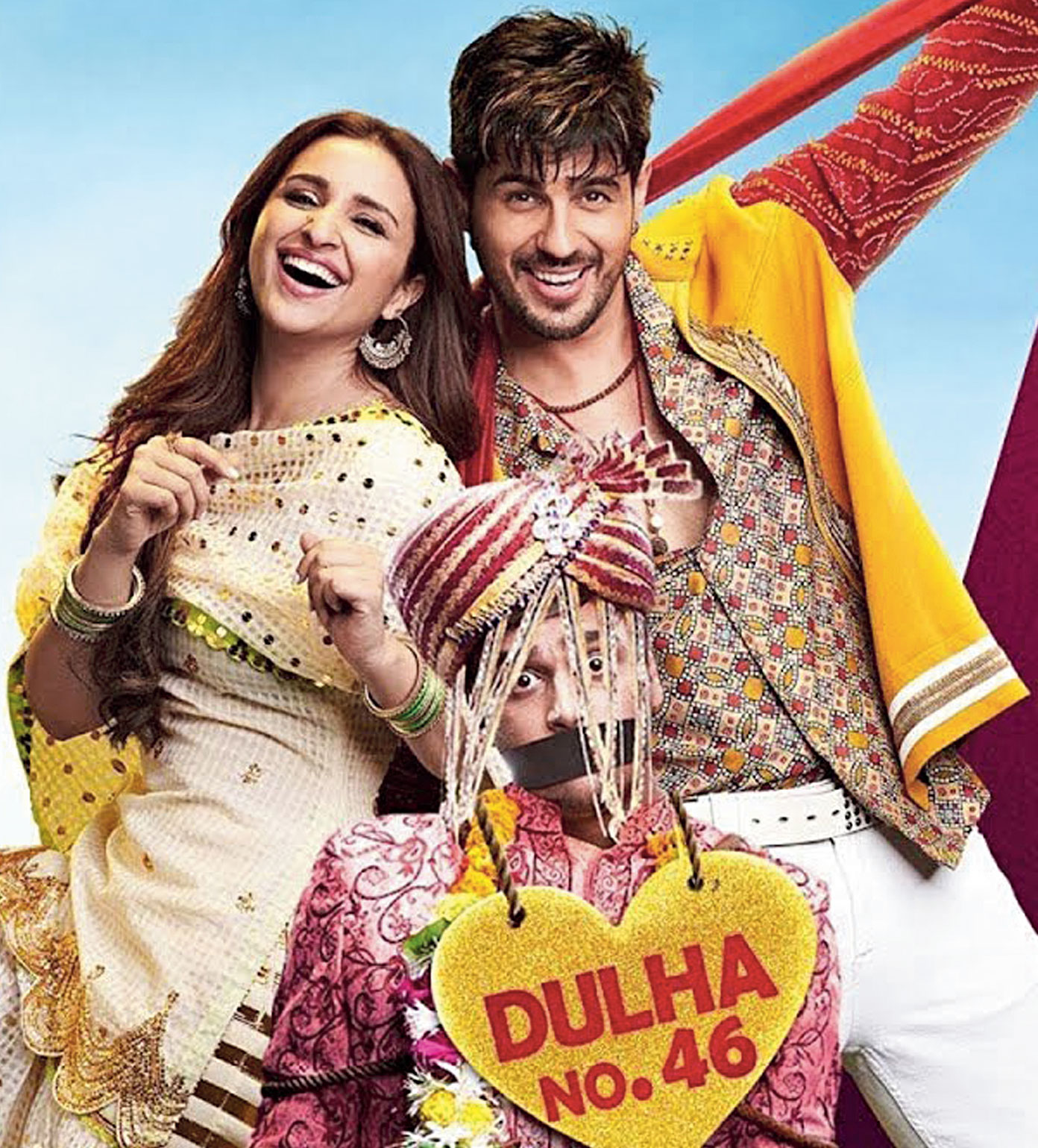 ---
---
I hear that the film's writer Sanjeev Jha came to you with the one-liner: 'There's this girl who kidnapped this boy who kidnaps everybody'. Did you know about grooms being kidnapped in Bihar before that?
Yeah, I met Sanjeev after I had finished working on Raanjhanaa. At the time, I was ready to make my debut film and I couldn't decide if I should make an action film, a drama or a romance but in this one-liner, I saw a mix of everything and it got me really excited. I knew about this subject because I hail from Bihar. I had heard about it in passing. At that time, I just laughed about it and didn't give it much thought. But when Sanjeev, who is from Motihari in Bihar pitched this idea, I loved it.
Tell us about the decision to cast Parineeti Chopra and Sidharth Malhotra...
I didn't want to make a small film. I knew for the kind of romcom drama I was looking at, scale was important. I would need a big studio backing it and a big set of actors, so that I'd be able to make it the way I wanted to. It's not just about the songs and dances, but there are a lot of weddings happening in the film. I also wanted to shoot at real locations which also needs budgets. So, we were looking for names that could help us pull this off.
When Sidharth's name came up, I was quite excited because I knew he hadn't done anything like this before and it would be a good challenge to portray him as a Bihari guy. With Parineeti, it was easier because she's done a few films where her character belongs to that zone but that was all UP, so there is still a certain amount of newness. She's a terrific actress and her bubbly persona really suits the character of Babli that she's playing in the film. She doesn't mince her words, is brave, lives in Patna but her influences are all from the West — she only watches Hollywood films. She's not a 'gaon ki gori' and we wanted to give her an edge.
If the trailer and the songs are anything to go by, Parineeti definitely doesn't dress like anyone I know in Patna!
We also wanted to show Patna and Bihar differently and not in the typecast way. People in Patna don't wear what people in Bombay think people there are wearing — they're getting their ideas and influences from Instagram and Facebook just like everyone else. Also, her character demanded that. She does what she wants and doesn't listen to anybody. I had seen a YouTube video of a girl in a college slapping a guy who teased her and I wanted our girl to be a firebrand like that.
One very valid complaint about actors portraying Bihari characters on screen has been getting the accent right. What did it take to get your actors to sound like they're from Bihar?
We did a month-long workshop, hired a dialect coach called Ajayji. He's from NSD (National School of Drama), hails from Bihar and he knows every dialect possible from there. We all sat and collectively decided not to give a very deep dialect tone of Bihar but keep it more pan-Indian where anyone could understand. The Hindi that gets spoken in Bihar is the dialect we picked for the film. So, the flavour is there and they use certain words, including English words, that they'll throw at you.
Jaavedji's (Jaaferi) character uses a lot of English words despite not being that educated, but he loves showing off his knowledge, which is not great. Sidharth's character is hardcore Bihari living around Patna but his language is a little different from Pari's character. Her Hindi is clearer because she's gone to university... everyone else's dialect follows what the story demanded.
Did you shoot the film in Patna?
No, we shot most of the film in Lucknow while transition shots and city shots were of Patna. The vibe of Lucknow is very similar to Patna with the houses being very similar, and a lot of films get shot there, so it was easier.
You've worked on films like Raanjhanaa and Tanu Weds Manu which have set the parameters of what small-town India looks like. Were there things that you took from there and things that you wanted to do differently?
The only thing I took from there is authenticity — whatever we're shooting should look real and that's why we've not made a single set in the whole film. Apart from a couple of shots we needed to do here in Bombay, the entire film has been shot at real locations, which gives it that authenticity. There are the challenges of crowds, but people have been very helpful. They're excited and they all come to see, but if you ask them to back off, they do. That's what I learnt from those films, so it was easy for me to shoot this one.
Then how do you have a Punjabi Holi song for a film that's set in Bihar?
It's for a situation in the film. I can't tell you much, but if you go to Bihar, you will hear south Indian songs also playing there on certain occasions. And it's an old popular song, so it explains itself.
Having assisted on films like Raanjhanaa and Tanu Weds Manu, it's understandable that the debutant director was drawn to a story set in Patna for his first Hindi feature film. Jabariya Jodi, starring Parineeti Chopra and Sidharth Malhotra and releasing on August 2, is a romcom that revolves around the practice of groom kidnapping in parts of Bihar. We caught up with the director to talk about getting the Bihari accent right and staying authentic.