It's a shower of stories and stars as Hoichoi rolls out 25 new web shows...
...and two films across various genres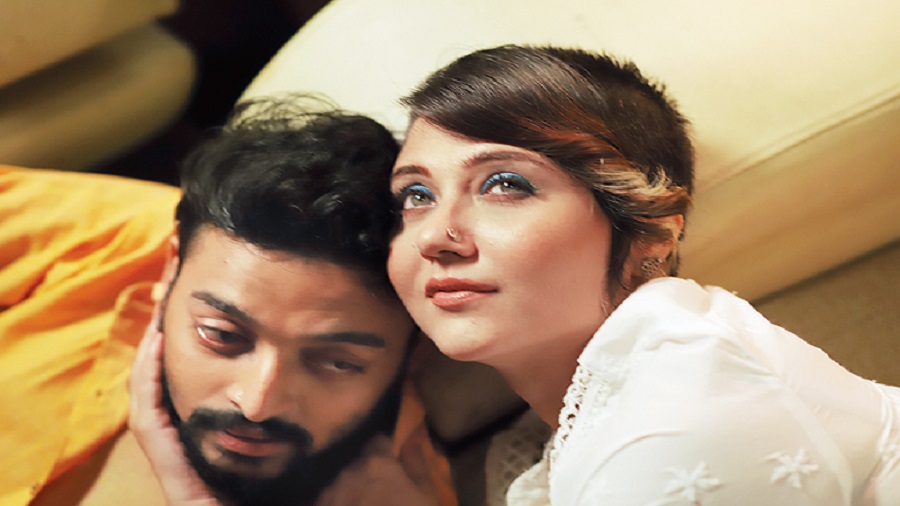 ---
---
Charitraheen 3
It's a tale of love, lust and pain with Swastika Mukherjee as the lead in the web series Charitraheen 3, also starring Saurav Das and Mumtaz Sorcar. "Making Charitraheen is like being in a trance. This season memory and madness will go full throttle with Swastika taking charge of it. Swastika comes in as a psychiatrist who takes Satish (Saurav) into a journey of reality and illusion in his quest for his obsession Kiranmoyee. And it questions the very premise of sanity and insanity and how society uses it, to keep its control over us," says director Debaloy Bhattacharya.

Byomkesh S6 and Mandaar
Anirban Bhattacharya is back with a new season of Byomkesh, and the story Magna Mainak, which is one of the most popular Byomkesh stories. Anirban is also starting out as a creator with the series Mandaar, based on Macbeth.

Devdas O Ekti Khuner Golpo
Arjun Chakrabarty, Raima Sen and Madhumita star in Devdas O Ekti Khuner Golpo! For director Debaloy, Devdas... is a contemporary take on the classic. "For me it's a neo noir. The body and soul will bleed hand in hand," he says. "I believe the poster gives a taste of the theme. I've always enjoyed thrillers, so I'm glad to be given this opportunity. It isn't Devdas as we know it," says Arjun.

"In 2017, when we launched Hoichoi, our biggest motivation was to be able to tell new stories, work with fresh talent and reach out to a bigger Bengali diaspora around the world. We have curated a vast library of movies that includes world premieres, the latest blockbusters and all-time classics. We have also worked with some of the most prominent creators from Bangladesh and have curated movies and produced shows created by local talent" — Mahendra Soni, director and co-founder of SVF and co-founder of Hoichoi .

Robindronath Ekhane Kawkhono Khete Aashenni
Srijit Mukherji's first Hoichoi series, adapted from a famous novel from Bangladesh, Robindronath Ekhane Kawkhono Khete Aashenni, is about a detective who reaches the famed restaurant of the same name to uncover the truth behind its mysterious owner, Muskaan Zuberi.

Makeup Story and Lolita
After the success of Breakup Story, film-maker Mainak Bhaumik is set to start on Makeup Story. "After I made Breakup Story and I started getting some decent feedback, I sort of felt since I started with a break-up I can't really do a prequel so might as well conceptually carry the idea of a make-up after a break-up and do a series on that theme. The basic idea of doing this kind of a series comes from my interest as a writer in following a theme through various people and couples — also it's a fun shoot. I'm addicted to relationships clearly in all its messy forms," says Mainak, who'll also helm one more unconventional relationship drama titled Lolita!

Rahasya Romancha 3
After the "tremendous audience response" of RRS 1 and RRS 2, there has been a lot of curiosity and demand about a third season. "Expectations are sky high too. We are trying to make this the best season ever. A couple of audience favourite characters from Season 1 are coming back. We are also introducing a set of quirky and colourful new characters. RRS is going in a very new direction this season and there are a lot of surprises in store," says director Abhirup Ghosh.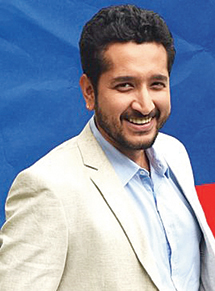 First day First show films

Kolkata Underground
Parambrata Chattopadhyay's next is a jubilant musical journey set against the backdrop of "gang wars and politician-builder nexus... the landscape emerges from the fringe of Calcutta".

Tiktiki
After directing the successful Guptodhon series, director Dhrubo Banerjee will be making his first direct-to-digital film. "The doors of experimentation are open… we are all very lucky that we are getting these opportunities to explore various narratives," says Dhrubo.

Damayanti
She is a professor of history, a computer hacker and her passion lies in cracking psychological cases... she is detective Damayanti (played by Tuhina). Originally based on Rohoshyo Shondhani Damayanti by Manoj Sen, it is adapted for the screen and directed by Rohan Ghose and Aritra Sen. "Damayanti gives us the opportunity to explore the mind of a female protagonist yet again after Kaali. Damayanti is not your regular detective. She is highly qualified... she is very inquisitive about anything mysterious. What sets her apart is the fact that she gets emotionally connected to the cases. There are various layers to the character which we have added and made the story contemporary... with her husband Samaresh and their police friend Shiben, they form the formidable trio trying to delve deep into the notorious cases that come their way," said Rohan and Aritra.

Hello 3
Raima Sen and Priyanka Sarkar return with Season Three of the thriller Hello!

Bonyo Premer Golpo Season 2
Crime of passion meets crime of desire in Bonyo Premer Golpo Season 2. Arjun Chakrabarty joins Tnusree in this thriller.
"I hadn't done a psychological thriller before this, so I really wanted to be a part of this. I thought the story is brilliant and unpredictable.
My character is Kanishka, a doctor at a mental asylum. He's a pleasant, educated, soft-natured person," said Arjun.

Intuition
They were seen together in the 1997 film Mayar Badhan for the first time. Soham was in Class VII and Srabanti in Class III. Prosenjit had predicted during the Mayar Badhan shoot that they would work together in future as hero and heroine. And his words came true! Much later, they were paired up for Amanush. Having delivered hit films together, Soham and Srabanti make their web debut with Intuition, which is written by Mitali Bhattacharya.

Ganga
Rudranil Ghosh creates Ganga starring Soumitra Chatterjee as a gang lord!

Gora
Ritwick Chakraborty, who plays the role of a 'defective detective' — Gora, makes his web debut with this series.

Mohomaya
Mohomaya marks the debut of Kamaleswar Mukherjee as a director on the web platform. "Mohomaya is a dark psychological thriller exploring a subject that has never been dealt with in any Bengali series. My last project as a writer was Tasher Ghawr for Hoichoi, which received an overwhelming response inspite of being dark. This proved to me that the Bengali audience has an appetite for dark content... so I conceived Mohomaya, which will be my first venture as a producer. Also, this series will be directed by my close friend Kamaleswar Mukherjee," said writer Sahana Dutta.

Taqdeer
Bangladeshi actor Chanchal Chowdhury stars in Taqdeer, playing a man who gets entangled in a murder scandal when he discovers a dead body in his freezer trunk.