Gul Panag lights up the screen as Renu in Paatal Lok
'You may not always choose a different path but make sure that the one you are choosing, even if it's one of a conformist, is your choice'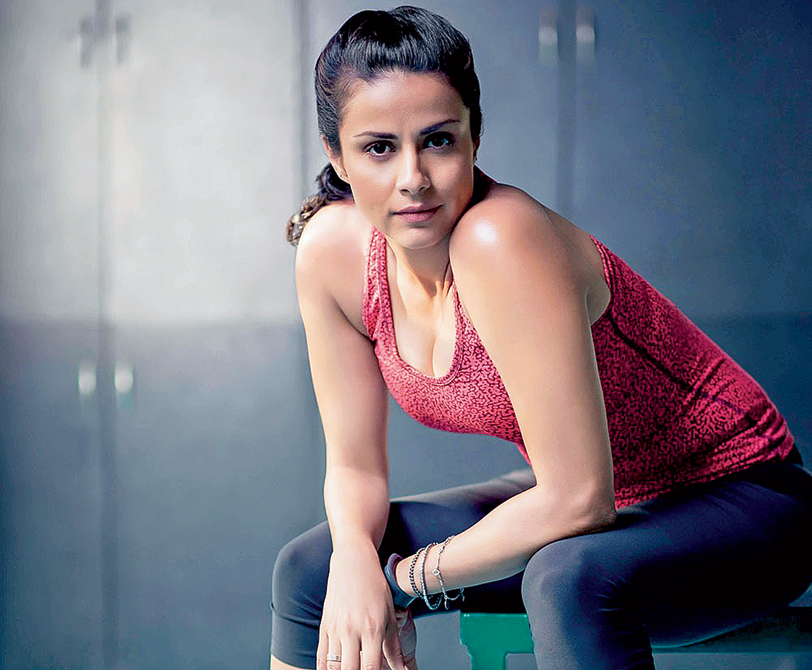 'I have done some pretty scary things in life just because I wanted to rebel, to go against what was expected of me,' says Gul Panag
Sourced by the Telegraph
---
Published 19.05.20, 03:41 PM
|
---
Never one to be put in a box, Gul Panag brings both warmth and feistiness to her Renu in Paatal Lok. The Telegraph caught up with the fiery and fabulous multi-talent — she's also a trained pilot and rides a bike like a boss — on what went into making Renu, her dream run on the web and why she questions everything.
Renu in Paatal Lok looks and feels very different from how we have seen you on screen recently...
Absolutely. Though I would say her look is not completely alien to me, because my character in Manorama Six Feet Under (a 2007 film, co-starring Abhay Deol and Raima Sen) had a very similar look and feel. Of course, she was much younger... early 20s there to late 30s here... actually, 40, which is my age. People are liking the fact that I am looking different. Which is expected, because I am not carrying a gun, I am not playing an agent or a gangster, as I have played in my last couple of outings.
On the show, Renu is at a stage where she is less bitter and has more or less made peace with her lot in life. Her dreams and aspirations are linked to her husband's (Hathi Ram Chaudhury, played by Jaideep Ahlawat) career, which is going nowhere. She tries to make the best of the situation. She's the light of that family... her husband is struggling and is largely unhappy but she tries to make the best of everything. That peace that she's made with life is somewhere part of her character. In the recent past, all the characters I have played can be described by the adjectives 'strong' and 'empowered'. Renu was a departure, visually as well.
I also enjoyed the writing. The show is a keen observer of our socio-economic environment, of the caste conflict inherent in our society. For me, it was an opportunity to bring on screen all that I have been reading and discussing in my close circle of thinker friends. Just the starkness of caste and economic disparity in our country, and the way the show has dealt with it is very sublime, but omnipresent. Maybe some films have dealt with it but very few in the cop drama space. I found all of this fascinating to be a part of because this is what interests me as an individual.
If I am allowed to stretch the comparison paradigm, you know the conflict in society that all of (Leo) Tolstoy's books deal with? I am reading War and Peace right now, an upgraded version which — wait for it! — has 700 pages of preface! (Laughs) It very succinctly captures the nature of conflict in society that simmers below the surface. And that's exactly what Paatal Lok explores. Tolstoy is Tolstoy of course, but shades of that are in Paatal Lok's writing. It's simmering, it's in the backdrop... and sometimes it boils over.
It's great to be part of great scripts. Hathi Ram is the lead and I play the supporting role of his wife, but I am very self-assured, both as an actor and as an individual and I don't worry about things like screen time. Renu is Hathi Ram's backbone and is an important part of the story. It's such a well-made show that 90 per cent of my homework was done when I walked on to set.
And then, of course, was the opportunity to work with an actor par excellence like Jaideep. I was just reacting to an outstanding actor. My performance seems effortless because I had the best writing, the best co-actor, the best resources at my disposal... one would have to be a really bad actor to still churn out an awful performance even with all this available.
Renu's also the one who brings in an element of lightness and humour to an otherwise heavy narrative...
That's because she's aspirational. She's always trying to bring in sunshine, in her only little ways. The smallest nuances went into building this character. For instance, Renu speaks a mix of Hindi and English. She probably comes from a family of government servants and was married off after she graduated, and was married to a cop to ensure the middle-class belief in government job security. When we worked on her backstory, we decided that Renu would use English words even in places where an easier Hindi alternative was available... like she won't say 'bhai', but 'brother'... which she pronounces in the typically Delhi way as 'brathar' (laughs). That's what makes her so endearing.
The Family Man last year to Paatal Lok now, your career 2.0 has well and truly taken off...
The return on investment of theatrical films is based on a certain lowest common denominator that producers, directors and writers need to keep in mind. The casting choices are also determined by that same ROI paradigm to ensure the commercial viability of a project. The script sense and the treatment of it is also determined by that paradigm. The OTT platforms have artifical intelligence-backed algorithms that understand viewer preferences and they know that there is a certain kind of audience for every kind of stuff that they put out. So it's a buffet of choices, for everyone.
So, if there is all kinds of content that has some kind of an audience, then the variety and number of actors also goes up. And that's where someone like me, who is discerning about her choices and wants to be associated with credible content, comes in. So, the LCD box, and I am referring to lowest common denominator here, has opened up for directors, writers and actors. Now, one has the freedom to cast someone who will be authentic to the idea of the story. So that's my thesis on the subject, which I have thought very deeply about over the last few months (laughs).
Would you say this is your most creatively satisfying phase as an actor?
For sure. Acting is just one of the things I do, and the last one-and-a-half years have been extremely rewarding on that front. Of course, all the other things I do is because of the leverage that my acting career gives me. I only feel love and gratitude for the appreciation that's come my way over the last few months.
There's a certain perception of me based on the other things I do in life, and that also determines the parts I get. People have a very specific image of me in their heads when they come to cast me. But now, I am getting to play all kinds of roles, and Paatal Lok is a big example. The last year-and-a-half has been an all-new showreel for me.
You have many other talents. Did you grow up wanting to do multiple things or did you gradually evolve into this person?
I always wanted to do many things but I was afraid of speaking it out loud because I didn't know if it was socially acceptable to say these kind of things. I was discouraged in my early years. When I would say that I liked mountaineering, trekking and adventure sports, I would invariably be asked, 'Not Kathak?' I realised soon enough that I couldn't stop pursuing my dreams and passions just because they are not part of the normal course, especially for a girl. I feel privileged that the kind of exposure that my acting job gives me allows me to do all of the other things I do.
What's your message to a young girl reading this who has dreams and passions that she wants to pursue irrespective of what society expects of her?
At some level, we need to be realistic about the fact that any change will take time to come. Renu in Paatal Lok is a total conformist, and that's what most women in our country are forced to be. My only message would be to question everything. You may not always choose a different path but make sure that the one you are choosing — even if it's one of a conformist — is your choice. In our society, women are conditioned in such a way that even conformism feels like free will in some way. So yes, question.
I have done some pretty scary things in life just because I wanted to rebel, to go against what was expected of me. I was about to fill up my college form and someone asked me, 'So you will you do arts?' That is exactly what I wanted to do but because I found that whole presumption so annoying that I went ahead and signed up for mathematics honours! (Laughs)
Then, we had two hand-me-down two-wheelers at home and one of them was gearless. My dad, who is one of the most emancipated men I know, assumed that I would take the gearless one, which would have been convenient for me, just in terms of driving and keeping my bag, but I said 'No' and took the other one to college every day! (Laughs)