Film-maker Emma Seligman on film 'Shiva Baby'
'Realistically, I don't know any woman who isn't messy'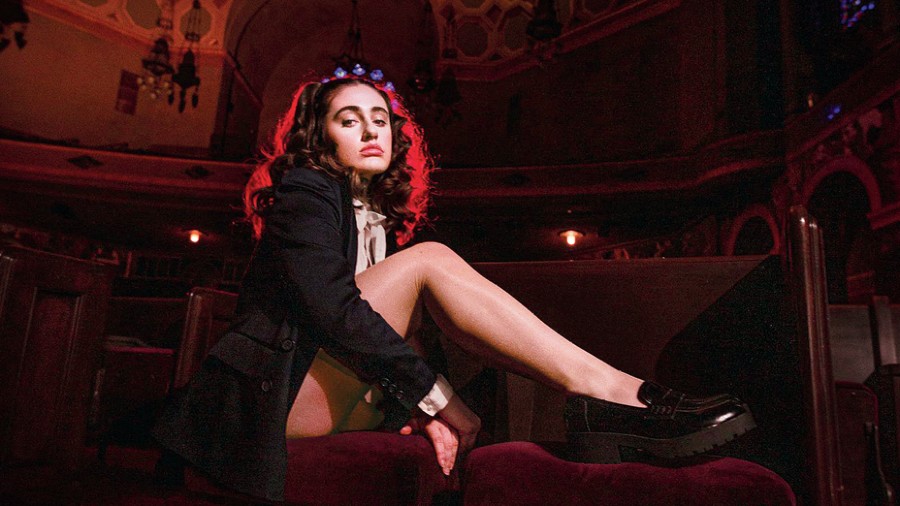 Rachel Sennott as Danielle in Shiva Baby
Sourced by the correspondent
---
Published 10.06.21, 09:44 PM
|
---
A perfectly painted portrait that also makes for sharp social commentary, this just goes to show what you can do with a tiny budget but a huge amount of talent — Empire
The potential land mines of a young woman's life are set to explode simultaneously in this tense comedy from Emma Seligman — The New York Times
A deftly crafted comedy of discomfort — Hollywood Reporter
Shiva Baby has us at its name. The 2020 debut feature film effort of Canadian film-maker Emma Seligman — who is increasingly being hailed as an exciting new voice in the world of cinema — the 77-minute gay/lesbian comedy takes place on a single day at one location, with a college student (Danielle, played by Rachel Sennott) having an anxious and awkward encounter  with both her sugar daddy and her former girlfriend at a Jewish funeral service (referred to as a 'Shiva').
Based on Seligman's short of the same name, which was also her thesis project at New York University Tisch School of the Arts, Shiva Baby has been praised for its sharp comedic tone and deft social commentary. The film is partly autobiographical, with Seligman, who is Jewish and identifies as bisexual, also going on record to state that while in college, sugar babies formed a large part of her immediate community.
With Shiva Baby premiering on streaming service MUBI today, The Telegraph caught up for a video chat with Seligman on her intriguing film.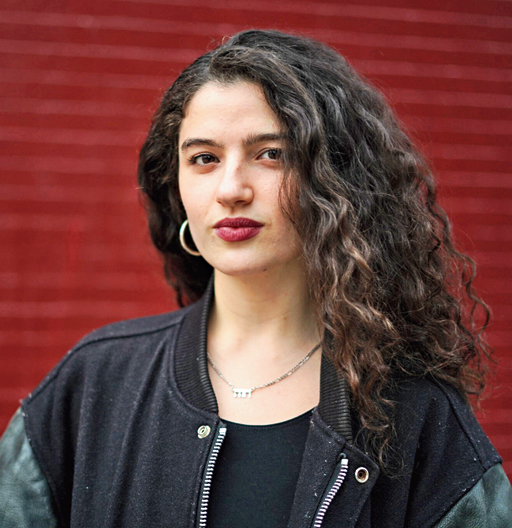 What was the genesis of your short Shiva Baby and what made you want to adapt it as your debut feature film?
The short was my final project at film school and I wanted to make something that was affordable and achievable, and also tell a story that I could relate to as much as possible. I thought it would be really interesting to have two versions and two different identities of a young woman clash. I was experiencing anxiety that most woman do in their quest to keep up with different pressures in life. I thought it would be fun if things sort of combusted in one small space, and I also thought it would afford it dimension to set it at a Jewish family function.
I went into my final year knowing that I wanted my short to be the root for my feature film. The short had room for more and I tried to find an idea that I thought had the legs to be expanded.
It's a film that looks simple on the surface, but has numerous threads colliding and then coming together. What were the challenges of first writing it and then filming it?
The biggest challenge, by far, was finding the money to make it. It's something that's universal for all first-time film-makers, and for indie film-makers in general. I cannot express the anxiety and the lack of sleep and the energy that went into securing a budget, in comparison to the energy spent in actually directing it! (Laughs)
The limited budget meant that we had to be very economical with our time. We had a limited number of days and we couldn't have our actors present beyond a certain number of days, given that they had a busy schedule. We had to be very specific, and the hardest thing to maintain was continuity, because the film takes place in one house within the course of a single day. The whole room-to-room movement involved having a strong understanding of which character needed to be in which room. Finding the choreography and tracking it to make sense, all the while keeping it affordable, was difficult. We had to figure out how to shoot things cleverly so that we didn't have to hire extra people to fill up the room.
Has the overwhelming praise for the film caught you by surprise?
I was surprised by it. I did get a tiny version of it with the short film, but I didn't really know whether it would go beyond Jewish audiences. The fact that both the short and the feature have reached out and resonated with audiences from diverse backgrounds has been a surprise.
I think what really surprised me is how the film has appealed across generations. I thought this would be a specific millennial, young female experience and I have been surprised by how universal that a directionless and anxious time in a woman's life has been for so many people! (Laughs) Every person in the audience who has taken something from the film has told me something about the film that I probably didn't think of in the first place.
The protagonist has a lot of you in her. Was there any hesitation, at any point of time, about putting so much of yourself out there?
No, because I didn't think it would do well! (Laughs) So I didn't have any nerves around that at all. I still don't really. In fact, while making the film, I kept thinking what else I could use from within myself so as to make my perspective specific.... I was okay with putting my vulnerable bits out there so that more and more people could relate to the material.
I am someone who didn't grow up with much boundaries. I am quite an over-sharer and I am very open with people... I treat them as my therapists even when I don't know them at all! (Laughs)
Shiva Baby combines sex, humour and religion, all of which are very tricky subjects, individually and collectively. Were there any apprehensions of making a film like this in a world that gets offended easily?
I was inspired by the show Transparent ( that revolved around a Los Angeles family who discover that their father is actually a trans-woman). It lasted a few seasons and it won a bunch of Emmys. It dealt with sex and religion and gender and it set the stage for me. Once I saw the success for that, I felt excited and encouraged.
Tonally, what were you going for?
That's what I struggled with the most. I wasn't really sure. I just wanted people to relate to her (Danielle), but that didn't necessarily give me a specific tone. I wanted it to feel grounded and something that young women could take things from, find themselves and their experiences in it. I didn't want to make it too comical, but it switched. First it was very slapstick, and then it became very dark and dramatic. Then it was somewhere in the middle, but it didn't seem exciting enough.
So finally I settled for an anxious tone because I wanted people to experience the film like they would do with a horror movie. I just wanted people to experience how it feels for us women during a moment in time, to have these voices in our heads and these pressures around us. I hope the tone helped to put that across.
What have been your cinematic influences growing up and who do you look up to today?
The Coen Brothers have inspired me in terms of tone and their ability to combine different genres and have a specific voice. Xavier Dolan is the ambassador of 'discomfort cinema' and also has beautiful cinematography and music in his films. He manages to ace sexual coming-of-age and family tension in one space, which is very hard to do. Desiree Akhavan, who did Appropriate Behavior, The Miseducation of Cameron Post and The Bisexual, is someone I admire.
I grew up on Billy Wilder, Steven Spielberg and Frank Capra, but I don't think that influence has come into my work yet (laughs).
In the last few years, how do you explain the quick rise of the feminist comedy genre with a flawed, messy female protagonist?
Realistically, I don't know any woman who isn't messy. I think a lot of authentic voices have come through in the last few years and women in the audience have grabbed on to their work and related to it. Because this genre has been successful, it's allowed the decision-makers to greenlight projects and find value in stories like these. Something like a Fleabag, you know. I just hope that's the standard now, because I really can't relate to younger female characters who are in control and have it together. It makes me feel anxious to just watch them! (Laughs)
I really can't relate to younger female characters who are in control and have it together. It makes me feel anxious to just watch them!