'I don't look back at all. I just look ahead', says Jimmy Shergill
The actor plays an upright judge forced to bend the law to save his son from a hit-and-run case in Your Honor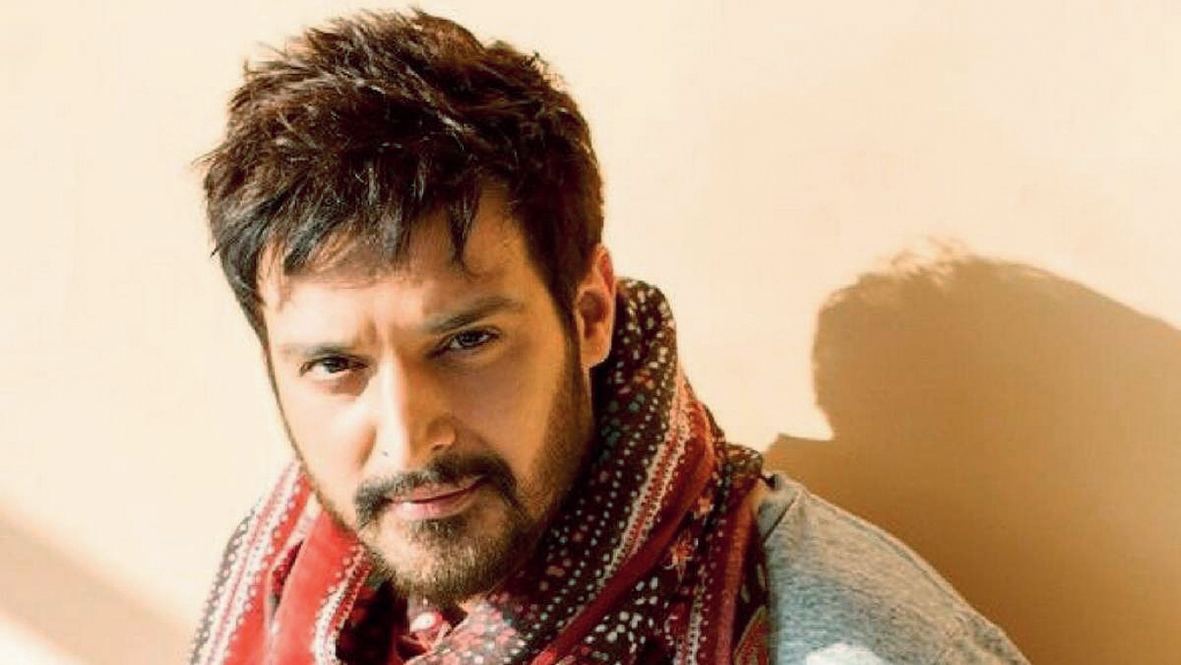 ---
---
Ever since he burst into the scene with Maachis more than two decades ago, Jimmy Shergill has continued to impress with his choices, leaving a mark in roles big and small. Now, the 49-year-old actor plays an upright judge forced to bend the law to save his son from a hit-and-run case in Your Honor, streaming on Sony Liv. The Telegraph chats.
What is it about Your Honor that spoke to you?
The primary hook was the script, which is fantastic, and my character, which is not something I have done before. The other reason was E. Niwas, who is the creator of the show. I have been a big fan of his first film Shool and I always asked him, 'Why don't you make a thriller?' We took about three-four months to prep... the look, the readings.... That's the way these guys work, and I loved it.
Had you watched Kvodo, the Israeli original?
I did that. But one has to understand that their culture, their look, their ethos, is very different. We were very clear that the original was shot in Israel, and we should adapt it to the Indian way of thought and action. If you watch both the series, you will not be able to say that in any scene, expression-wise, the actors are doing the same thing.
On the show, you play a man of law who bends the rules to save his son from being indicted in a hit-and-run case. What's your reading of this character?
In real life, all of us are very grey. No one can say, 'I am black and you are white'. In the OTT space, most of the good stuff is in the real space, the grey space. I play a sessions judge, a very correct man ... woh corrupt nahin hain, woh ghoos nahin khata hain... people know that if a case goes to him, he will deliver justice. But then one incident like this changes everything about him. It's a very emotional graph, and the relationship with his son is unusual. You slowly start understanding why the relationship is like this and you will say, 'Oh my god, I can relate to this kid. Youngsters are like this'. Trying to be as close to real life as possible is the key to all the good shows on OTT.
I am enjoying working in the web space, first with Rangbaaz (on Zee5) and then Your Honor. It's a great space for everyone, but at the end of the day, nothing works if you don't have a good story.
What do you now look for in a script when it's offered to you?
I have always been a more 'reading' kind of an actor. I don't want to be told anything about the story. Hand me the script, I read it... if I like it, then well and good, but if I don't see myself fitting into that particular character, then I say it straight up. Sometimes, you are offered the same thing umpteen number of times and so I immediately reject it. That hasn't changed. I don't think if people will be interested or not interested in watching something... if someone comes to me with something novel and interesting, I do it. I know that if it's made well, it will strike a chord with the audience.
Sometimes, when I do too many intense roles at a go and someone comes up with a comic role, I end up doing it because even as an actor, you do want a bit of a break.
How do you look back at an eclectic career?
I don't look back at all. I just look ahead. I am very thankful to God for the career I have had and the path he continues to show me. One can talk about lovely memories like, 'I had such a great time shooting for Yahaan or Munna Bhai', but those are memories now.... I can't be living my life thinking about those things. I have moved on and I want to keep moving on.
A highlight of your career is that no matter how a film's turned out, you have always been singled out for praise...
I attribute that to complete honesty, complete sincerity. Hard work, prep... woh saari cheezein alag hoti hain. Par jab aap ek kirdaar portray karte ho and the camera is on your face, it's the honesty that should come through. Even if I had to repeat a line or give many retakes, I have done so with utmost honesty. Probably that's why people feel that my level of consistency has always been high.
What do you like doing the most when not acting and do they contribute to the actor in you?
I like to be working all the time. I wake up early and do my yoga and get ready and I can't wait to be on set. But if I miss out on my workout, I feel my day is incomplete. Sometimes, work is so hectic that I can't work out for days together. But I can't afford to complain because my father is not the producer or the director. But I do love being on the sets and working all the time.
What have the last three months taught you?
I was always disciplined, but now even more so. I have started enjoying the small things in life that I would probably take for granted earlier. For example, appreciating the sunrise... sitting in the sun and soaking it in at 6am has been a high.
What's your favourite Jimmy Shergill role? Tell t2@abp.in