George Michael to Stella Mccartney to potato scones — Double Oscar winner Emma Thompson on her favourites
Thompson discusses the 10 things she can't live without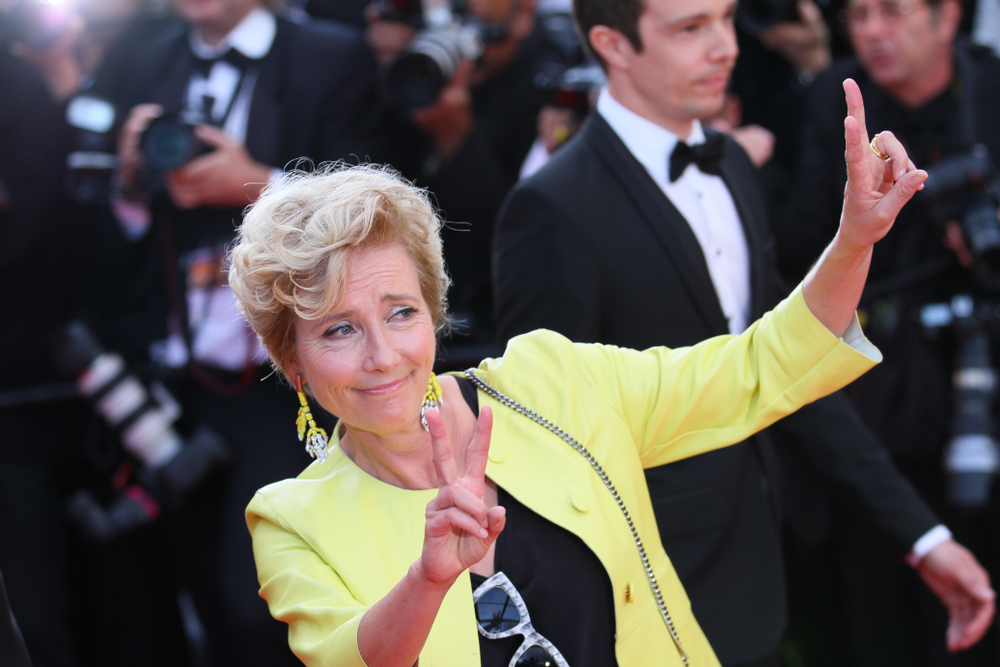 ---
---
Emma Thompson, double Oscar winner (Howards End for acting, Sense and Sensibility for writing), environmental activist and dame (anointed in vegan sneakers), is frank: She admits that her bank balance often rules her career. "Sometimes I'm not very rich, so I say to my agents, 'Can you find me a job that might pay well?'" she said. "Because then I can pursue my cultural interests."
But her private life revolves "very much around the log fire," said Thompson, who is 60. "The moment that for me is the most valuable is when the family will sit down, and we eat together" — something that she or her husband, Greg Wise, or their 19-year-old daughter, Gaia, has cooked — "and we talk about cultural events and politics and philosophy."
"To me, conversation is at the centre of personal culture," Thompson added, before revealing her essentials, a mix of favourites old and new.
One of those, the music of George Michael — whose 1990 album, Listen Without Prejudice Vol. 1, whammed her — is the inspiration for her latest film, Last Christmas, of which she is a co-writer and a star.
But it's Disney's Cruella, which she's currently shooting with Emma Stone, that will finance more conversation — albeit in a different language: "I'm going to take the next six months off," Thompson said, "and I'm going to go to Italy and learn Italian properly."
Here, Thompson discusses the 10 things she can't live without. These are edited excerpts from the conversation.
1. Hannah Gadsby's Douglas
I've never come across any single artiste who's changed my perspective on the world more. I think the last time I just woke up in the way that she made me wake up was when I read The Madwoman in the Attic, that wonderful feminist literary criticism. Hannah opened so many people's minds with such an extraordinary explosion. She was a mind bomb. It's very much about her living with autism, which is so interesting and helpful and current.
2. George Michael's Heal the Pain
It's my favourite song by him. Heal the Pain, which is not one that a lot of people know, features strongly in our film and expresses a huge amount of what the film's about, which is looking after yourself, taking responsibility for yourself and understanding that it's complex and hard to be a human, and that it's all right to be inconsistent and uncertain.
3. Stella McCartney clothing
Her fashion is such that I wear it without guilt because it's environmentally conscious clothing, which is very important. It gives me great pleasure to inhabit her clothes. They speak to me in some way.
4. The Overstory by Richard Powers
That's the best book I've read in 10 years. It's a remarkable piece of literature, and the moment it speaks to is climate change. So, for me, it's a lodestone. It's a mind-opening fiction, and it connects us all in a very positive way to the things that we have to do if we want to regain our planet. We've got lots and lots of trees where we live in Scotland. If I'm feeling unwell or unsettled in any way, I always go and sit with a tree or walk through the trees, and that's incredibly healing and helpful.
5. On Fire by Naomi Klein
Naomi Klein is a friend and someone whose clarity and intellect have helped me so much over the last few years as we've come to understand what the crisis is. And so Naomi's book, which is breaking down the components of the Green New Deal and explaining how possible they are, is essential reading, because you have to imagine the thing and give it life in order for it to happen. She has done that so brilliantly.
6. Young Frankenstein
If I could be buried with one film, it would be that one. I was always in love with Gene Wilder, and I couldn't live without Madeline Kahn, who's somewhat built into my DNA as the funniest woman who ever lived, and one of the kindest. That film has been with me since I was 16, and it's just one of those essential things that I watch every year.
7. The Tower of London
I shot King Lear in it recently, and it's such a beautiful place. Its history is so bloody and difficult, but there it is, still nestling in the centre of our strange and ever-growing city. And it just gives me great pleasure to look at it. I love its ancientness, and I love the bones of it.
8. Chateauneuf-du-Pape
Well, that's just obvious. That's a given. It's an ancient cultural necessity and very much one of mine. I did a wine course and then realised that it would take me the rest of my life, and I had other things to do. You have to have a different kind of mind because it's incredibly scientifically difficult. You could study Bordeaux all your life and still not get to the bottom of it.
9. Black of Dunoon's Potato Scones
It was my dad's favourite food, which can't have helped, because he died of heart disease. They're little triangular, flat pancakes made with potatoes and flour and salt. You can get them in various sorts of places around Scotland. But the ones made by Black's, to my mind, they've never been beaten, because they have a peculiar glutinous quality. And each time I'm in Scotland, I have one with about half a pound of butter.
10. Edinburgh Festival Fringe
To me, it's a proper cultural well, and you can drink from it. I go see young women's writing, see what they're speaking of. I have found it recently, particularly, very inspiring. Stephen Fry, Hugh Laurie and I won the first Perrier Award [now the Edinburgh Comedy Awards]. At the time, we thought it was a bit daft, really, but it turned into this huge thing. We went to the festival every year and played sketch comedy, and it's where the three of us cut our teeth. We learned a lot. And I'm still learning.