Desperados on Netflix is a cringe-fest of a crazy person's antics
Even the gorgeous Pedrad with an impeccable comic timing cannot save the plot and dialogues that seem to constitute this film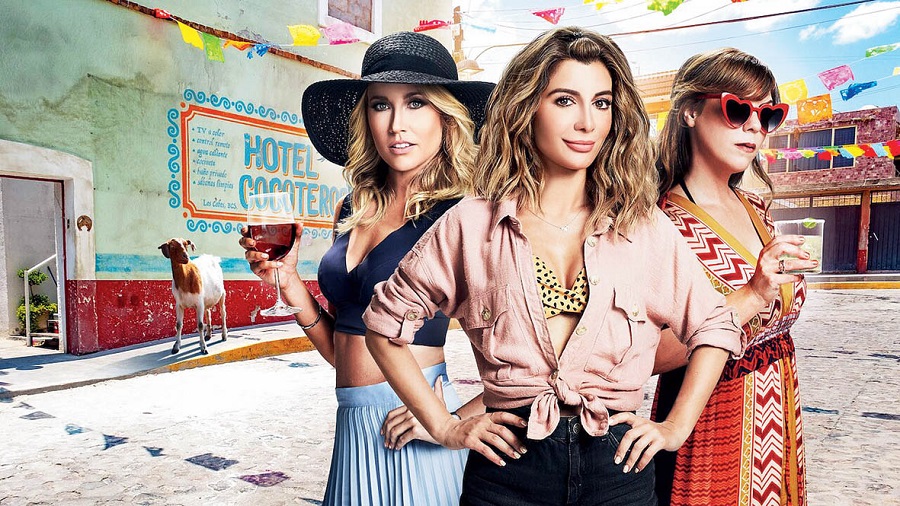 ---
---
There is a thin line between 'hopeless romantic' and 'cringeworthy desperation' and one seems to have effortlessly crossed the line in the name of humour in the latest film Desperados starring Nasim Pedrad as Wesley and her two best friends Kaylie (Sarah Burns) and Brooke (Anna Camp). For how succinct the general descriptors of shows and movies are on Netflix, their trailers tend to be a short version of the film itself, leaving little to the imagination. Even before having spent very trying 105 minutes watching the film, the trailer told us Wesley's email debacle that leads her straight to Mexico. However, in this tale, even the gorgeous Pedrad with an impeccable comic timing cannot save the plot and dialogues that seem to constitute this film.
Wesley, an out-of-job guidance counsellor with no sense of filtration associated with expressing her thoughts, tells the principal of a catholic school about the need for "religions to adapt with the times" and let kids explore their sexuality in a healthy way, right at the beginning of the film. She may be right but there is a debilitating lack of sense of what is appropriate and that is what one feels about the rest of the movie that follows. Going for one bad date after another, Wesley dreams of a stable job, a husband and a life that goes beyond sitting with girlfriends, over-drinking wine and cribbing about life.
The sense of relatability offered to millennials by perpetuating this stereotype has proven to be so successful in the past that now we have a cribbing protagonist in a rom-com, even before the beginning credits start. On one hand, Wesley can't seem to keep alive a pet and on the other hand, she is shuffling through brochures for freezing their eggs. Is being irresponsible really still cool? We think not.
An unsuccessful date ends with a meet-cute with a certain sports agent Jared Sterling (Robbie Amell) who seems to have his life on track (frankly anybody would when compared to our dear protagonist Wes) and is looking for the same things (think marriage and kids) in life. So what if Wesley has to pretend to be someone completely different than who she really is? Few 'successful' dates and one torrid session under the sheets later, Wes assumes she has been ghosted as Jared stops replying to her texts. What follows is another drunken night with girlfriends and a preposterous email no self-respecting adult would type out and send to another human. What's worse is Wes finding out that Jared is in Mexico, in an accident and the rest of the movie is a series of unfortunate and cringe moments of Wes stooping to new lows travelling to Mexico and trying to retrieve Jared's phone to delete the email.
The film is chaotic, trying to pull you into a million different directions, raking up a laugh almost never. We found ourselves forwarding through certain portions as well for no relatable connection to the story. The first 'unsuccessful' blind date with certain Sean (Lamorne Morris) turns out to be her companion through thick and thin in Mexico as Wes embarks on a path to bettering herself. The place is beautiful, but the energy is too chaotic to watch in the middle of a pandemic. What could have been a promising reunion of a portion of New Girl cast, is a disaster of epic proportions. If mindless chick-flicks help you take the stress off the day, steer clear of picking this one despite Netflix telling you that this is in the top 10 most-watched shows in India right now. It cannot possibly be!