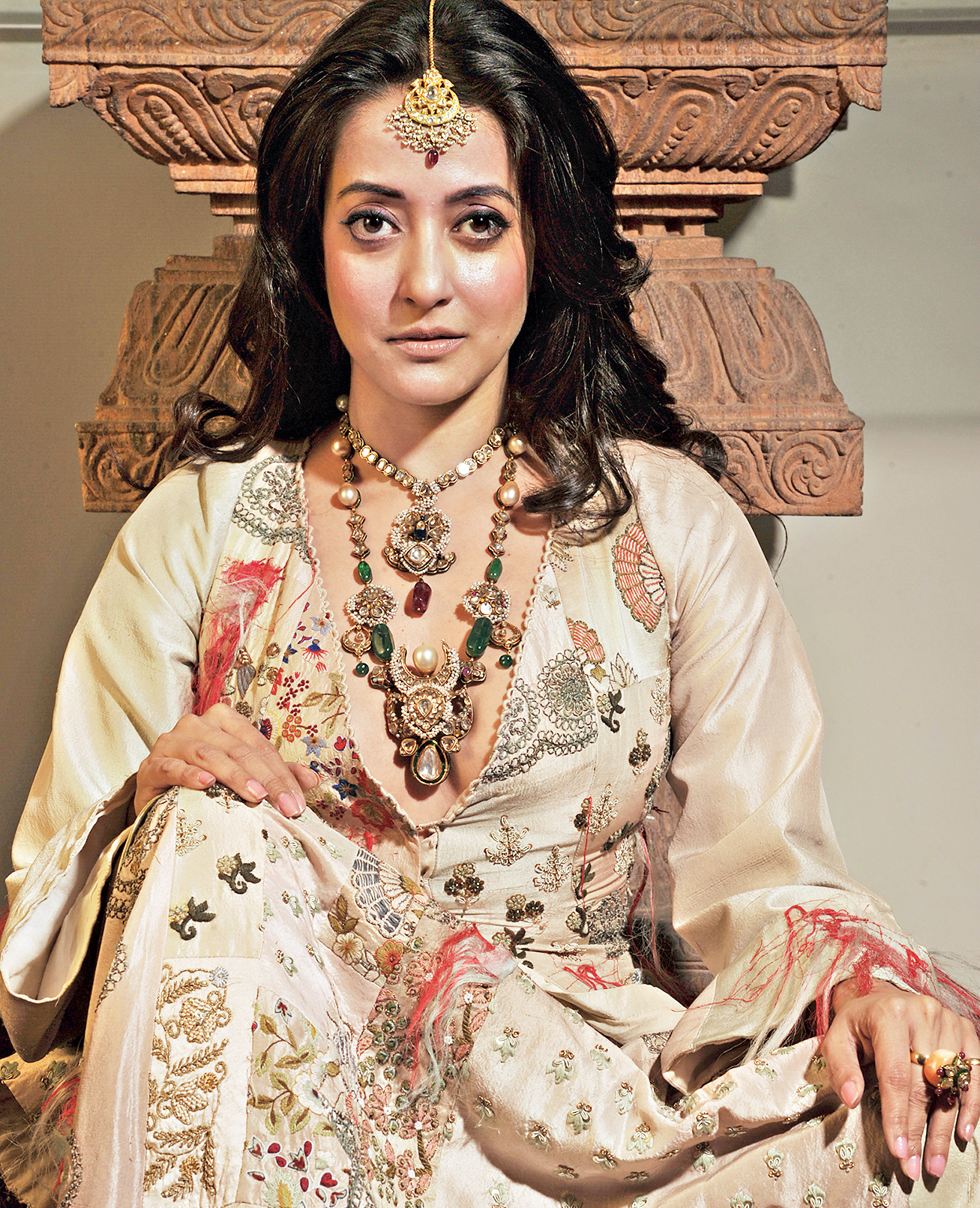 Image: Pabitra Das
What adds subtle drama to the look, great for a card party, is the signature leather cuff with a spinel, ruby and polki motif with a dangling emerald. Raima looks radiant in an Anamika Khanna tunic, the polki chaandbalis adding to the luminosity. The femininity of the Russian rose ring complements the masculine sexiness of the cuff. "Wear beautiful dangling chandelier earrings or chaandbalis with a twist. They can be both modern and traditional. I like that in-between sort of thing because a lot of the girls today wear Indo-western clothes. They want the jewellery to be a little edgy and western and at the same time a little traditional. With long earrings, you can never go wrong," says Raj.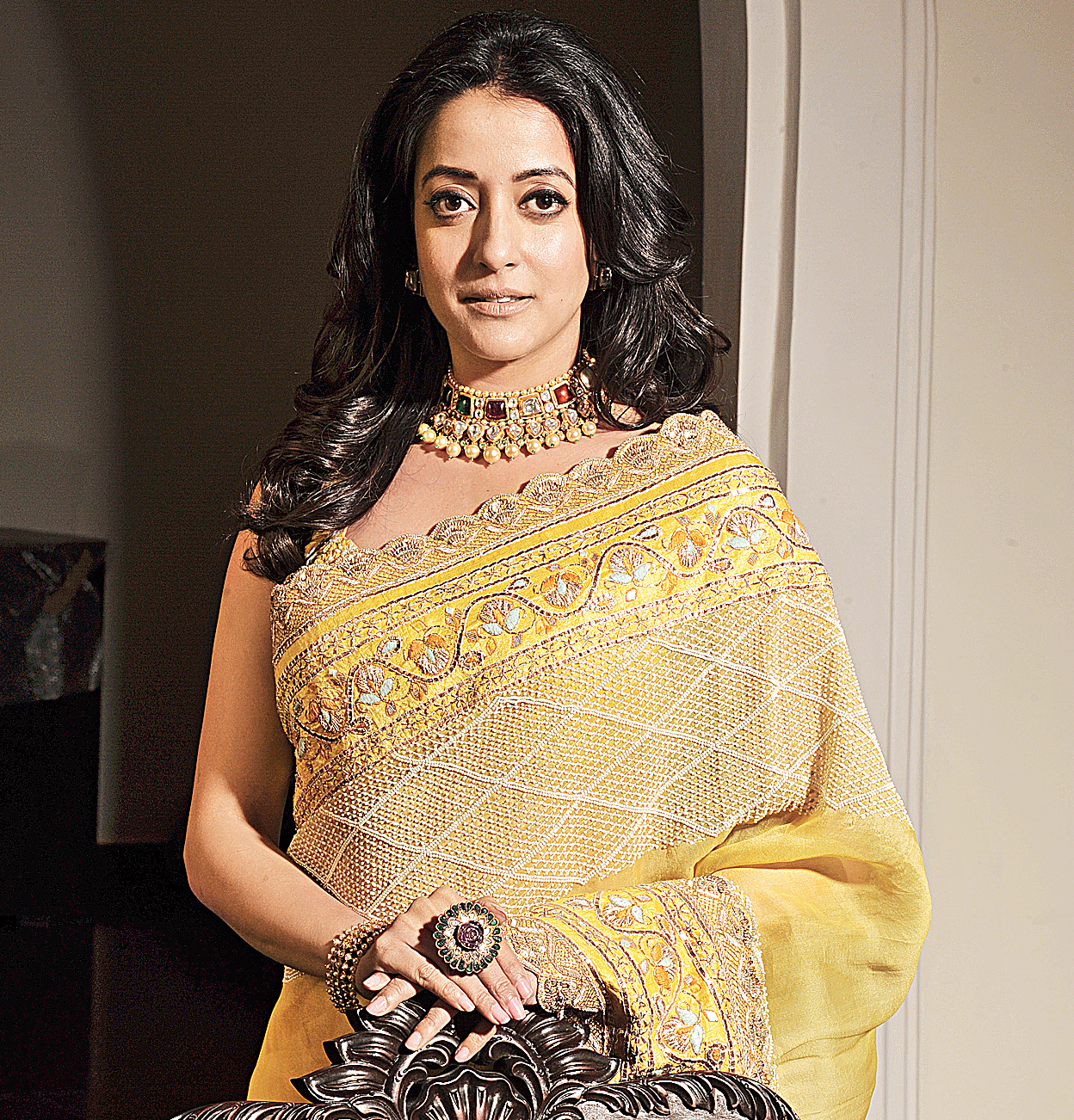 Image: Pabitra Das
A traditional navratan choker with uncut diamonds and South Sea pearls lends her the pristine charm of old-school glamour, just right for a family dinner. Check out the old-world chhatri ruby flower ring surrounded with uncut diamonds and emeralds. Miniature art, we say.
The detachable corsage necklace — with peacock and traditional chaand designs with Basra pearls, emeralds and uncut diamonds — is the hero of this edgy look. The maangtika is a traditional one and the Russian rose ring comes with spinels and uncut diamonds, acting out the roles of character actors to perfection. The Anamika Khanna ensemble — jacket with loose pants — form the perfect canvas. "With maangtika you could wear a big ring, skip the earrings and wear a beautiful neckpiece. You can also do beautiful earrings and avoid the necklace completely," said Raj.
We tried to make her look like a young, modern princess. Someone who is going out for Diwali parties and a fun evening with friends, dressed traditionally yet kind of contemporary so that she looks luxuriously comfortable. That really sets the mood for the party season too. The idea is not to look like a bride, yet look festive
The vibe is festive and vibrant. I love the statement pieces by Raj Mahtani, the big uncut stones. Diwali jewellery is all about bright colours for me. This year, Diwali falls on my birthday. Since I'm not playing cards, I think I will go with diamonds
Outfits: Anamika Khanna; styling: Ashish Sharma; hair and make-up: Abhijit Chanda