'Confused' is one of the more sanitised ways to describe Ginny weds Sunny
Names like Jonty and Rimpi abound, with the film's leading lady being named Princess Simran (we kid you not). And, of course, the big, fat Punjabi wedding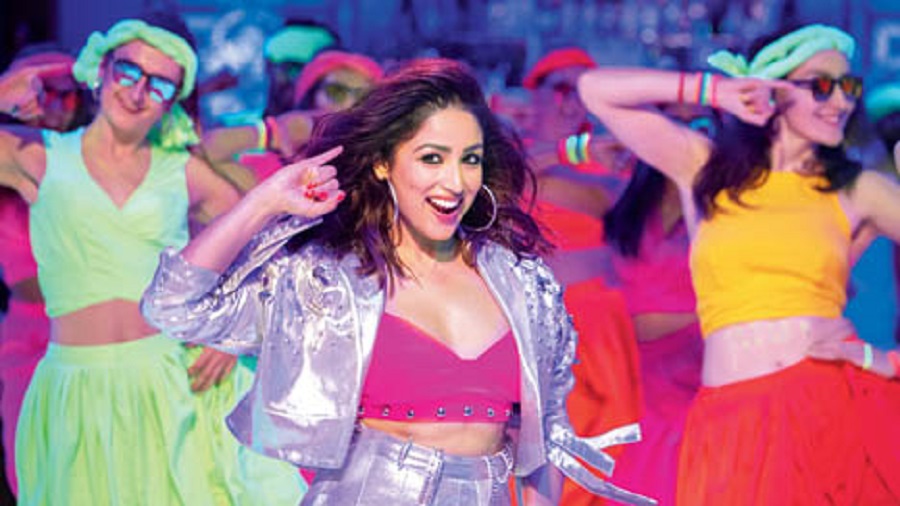 ---
---
I will watch anything that has Vikrant Massey in it'. If you, like me, often find yourself parroting this line, then Ginny Weds Sunny is going to be a tough one. The predictability of this film starts with its title. For the next two-odd hours, debutant director Puneet Khanna slaps on one stereotype after another, most of which have to do with Dilli and Dilliwaalas. So there's the trademark boisterousness, the familiar Bhangra beats, the overbearing family with at least one precocious kid chewing your brains out saying things kids have no business saying. Names like Jonty and Rimpi abound, with the film's leading lady being named Princess Simran (we kid you not). And, of course, the big, fat Punjabi wedding. In Ginny Weds Sunny, if you took a shot for every time the word 'Punjabi' is mentioned, you would be drunk till the time Bollywood gets over its obsession for 'itthey' and 'utthey', 'tussi' and 'siyaapa'. Which isn't going to be anytime soon.
The problem with a template like this, besides being grossly outdated and done to death, is that every Bollywood film built in the same world since 2010 aspires to be a Band Baaja Baaraat. Much like every rom com with an effervescent heroine talking nineteen to the dozen thinks its Jab We Met. In Ginny Weds Sunny, we revisit the familiar beats of the shy Sunny (Vikrant Massey), rejected by every Punjabi girl in town and beyond it, trying to desperately woo the fiery Ginny aka Princess Simran (Yami Gautam), who he's had a crush on since school. Ginny, in keeping with Bollywood's idea of a flawed, 'forward-thinking' woman, swears with abandon, smokes weed, has shunned God and in a bumpy detour into Imtiaz Ali's world, can't decide whether she should break off all ties with her former boyfriend or continue to go on fancy lunches and brunches with him. Ginny often describes herself as 'confused', and even has her ex's number saved on her phone as 'confusion'. Which, honestly, is one of the more sanitised ways to describe this film.
In short, Sunny wants to win over Ginny. For which he enlists the help of her matchmaker mother (played by Ayesha Raza), who functions as a Sima Taparia/ Hitch hybrid. In fact, some parts of Ginny Weds Sunny, that's streaming on Netflix, seem like a (worse, if that's even possible) extension of the streaming giant's own Indian Matchmaking. Fun and games and some naach-gaana later, there's the predictable intrusion of the third wheel, a host of misunderstandings, the climax staged at a wedding, and as the title suggests, an all's-well-that-ends-well curtain call.
In between, you are subjected to a few inane jokes and some of the worst lines possibly written in recent Bolly history. Like, "Hum Punjabiyon ke paas hain hi kya? Ek emotion aur ek paneer". There's even a song called LOL that has lyrics which go, "Gareeban da tu Eminem/ Main India di hoon Madonna". Yes, now we've truly heard it all.
If there's only one thing going for Ginny Weds Sunny, it's the occasional spark between Vikrant and Yami. Yami, fresh off Bala, brings freshness to an otherwise sketchily written, stereotypical part. Vikrant, working on unfamiliar territory here, slaps on the sparkly jacket and the gelled-up hair, showing us he can do a fun Sawaan mein lag gayi aag almost as effectively as an intense Shutu in A Death in the Gunj.
But is that really enough to make one sit through 125 minutes of Ginny Weds Sunny? 2020, at least spare our movies.

I liked/ didn't like Ginny Weds Sunny because...Tell t2@abp.in