Clash of the Titans: Salman Khan and Sanjay Leela Bhansali
How could two hot-headed talents, both with a pattern of always having their way, even think they could do a film together?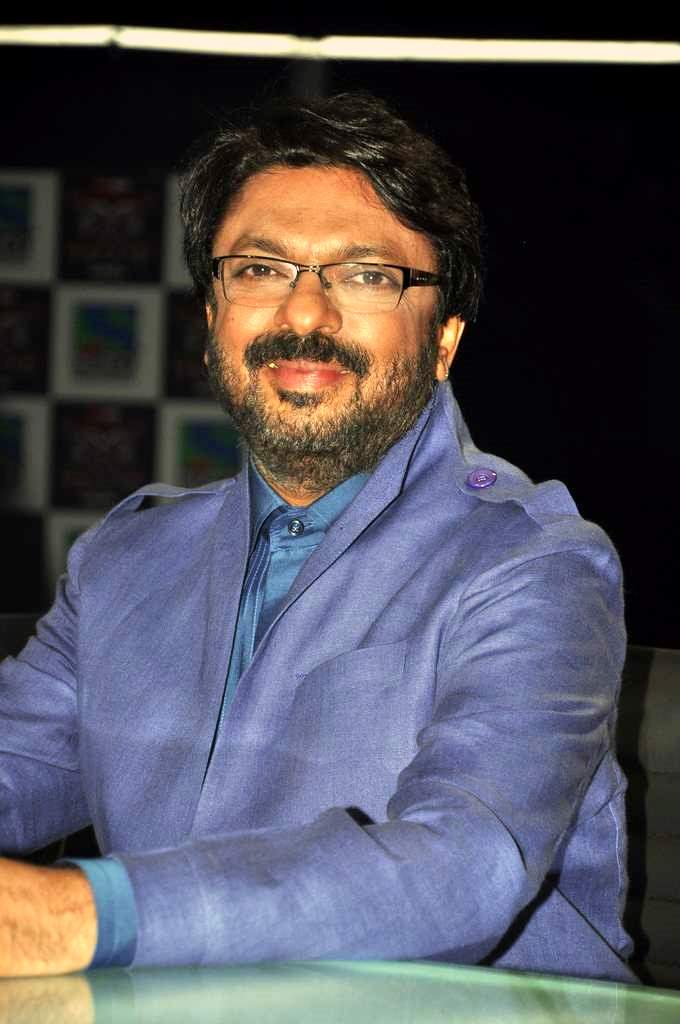 ---
---
When there's a message going around that a filmmaker who, 20 years ago, taught Salman Khan acting and turned him into a superstar is now being taught direction by the actor, there's a bit of misinformation in it. Ever since Sanjay Leela Bhansali and Salman took the wisest decision of their professional lives and halted the filming of Inshallah, their 2020 Eid offering, there have been half-a-dozen versions going around. But a few unassailable facts need to be established here.
Twenty years ago, when they got together for that sparkling song-dance-and-romance extravaganza called Hum Dil De Chuke Sanam, Salman was already a huge star. Maine Pyaar Kiya (1989) and Hum Aapke Hain Kaun (1994) had placed him under the spotlight much before the Bhansali film that co-starred him with Aishwarya Rai. In fact, during the making of Hum Dil De Chuke..., Bhansali was the unknown new talent in town who'd aroused quite a bit of curiosity with his fine first film, Khamoshi – The Musical (1996).
At that time too, while Nana Patekar and Manisha Koirala had given substance to the film with flawless performances, it was Salman who had embellished it with a sprinkling of star presence.
Another testimony to his celebrity status when he went aboard Hum Dil De Chuke... was that one year earlier, Karan Johar had been casting around for a guest star in the role of Kajol's fiancé and he had breathed a sigh of relief only after Salman had said "Yes" to him out of sheer respect for Yash Johar. That's how Karan managed to get Salman as the guy who steps aside when Kajol's true love Shah Rukh appears on the scene, in his debut film Kuch Kuch Hota Hai (1998).
Therefore, Salman on the set of Hum Dil De Chuke... was already a star draw and Bhansali, his director, was grateful that such a big name was working with him again. In such a scenario, there was no question of Bhansali ever being Salman's mentor or being the director who taught him acting.
Of course, 20 years later, their levels have equalled. If Salman has grown as a star with many of his films registering crazy numbers at the box office, so has Sanjay Leela Bhansali, who has delivered consecutive blockbusters (Goliyon Ki Rasleela Ram-Leela, Bajirao Mastani and Padmaavat) and has become the ultimate name for aesthetically opulent big-screen entertainment that celebrates music, dance and romance. With an unerring ear for music, he is also a rare director who handles the musical score of his films. But along with building his image as a filmmaker who works magic, Bhansali has also acquired the reputation of being tempestuous and extremely demanding as a director.
Ranveer Singh as a new eager beaver could give him that complete devotion. But even Ranbir Kapoor — after a debut where he was at Bhansali's beck and call during the filming of Saanwariya — couldn't do a repeat act on the same terms with the director.
In fact, while filming Bajirao Mastani (which, at one time, was to star Salman as the Peshwa king), Bhansali had quietly confessed that he couldn't have got Ranveer's tunnel vision focus from any other actor, certainly not from the whimsical Khan.
So, the coming together of Salman Khan, who has a say in every department of filmmaking — from the cast and script to the music, the singer and the promotions — and a gifted but a very different Sanjay Leela Bhansali from the Hum Dil De Chuke... days, was a disaster waiting to happen. Bhansali makes films the way he wants to — he is used to total, focused, unquestioning dedication. Salman, too, is used to filmmakers accepting his suggestions unconditionally. For example, Race 3 — it was nothing like its prequels. It was a Salman film right from the cast, which he handpicked. How could two hot-headed talents, both with a pattern of always having their way and working well only with people who never question them, have even thought they could do a film together? They could be friends. But titans clash, they don't collaborate.
Bharathi S. Pradhan is a senior journalist and author