Chhapaak: A film on the life of Laxmi Agarwal, the acid attack survivor
The flavour of the day is real cinema, especially films that recreate an authentic flesh-and-blood story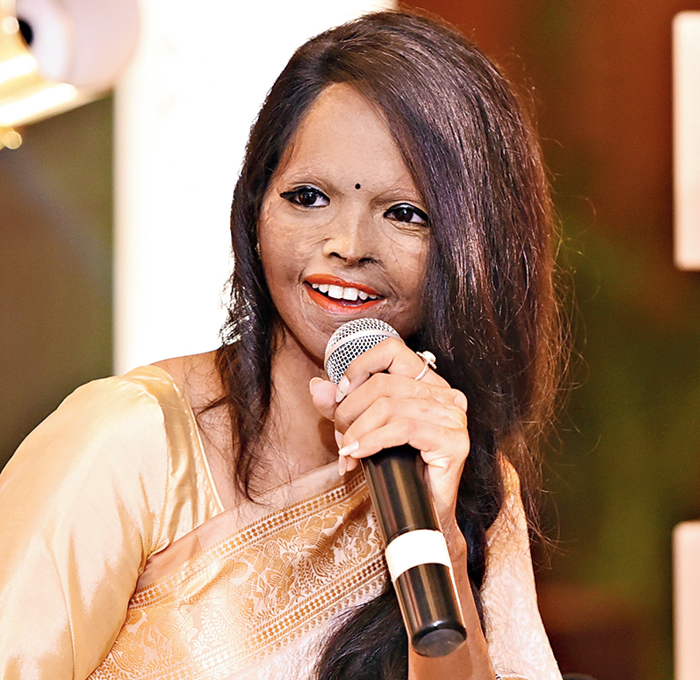 ---
---
There's a new business in town called Lifeline. The flavour of the day is real cinema, especially films that recreate an authentic flesh-and-blood story. Earlier, one got the occasional biopic on Milkha Singh (Bhaag Milkha Bhaag, 2013) or Mary Kom (2014) or Mahendra Singh Dhoni (MS Dhoni – The Untold Story, 2016) while Bhagat Singh was always a favourite theme. But the accent has gone from celebrities to silent gutsy men and women who must be applauded. From Hansal Mehta's Aligarh (2016), which brought forth the plight of Professor Siras who was hounded for his sexuality, to Akshay Kumar's Gold that revisited the feat of hockey coach Tapan Das and Meghna Gulzar's Raazi last year which retold the story of Sehmat, the Indian spy, there has been a spike in the number of films that tell the story of a real person.
And so Lifeline has become a business. Which is buying the rights to a good human story that's non-fictional and sitting on it until you can either make a film on it or you can sell the rights to someone who can and who will pay you a king's ransom for it.
It's lucrative business and since there is an incident of true grit in every streetcorner, the chances of snapping up the rights of a film-worthy story are really high. There's an entire industry that's currently thriving on picking up rights and selling them.
After the success of Talvar (2015) in which, Rashomon-like, the Aarushi murder was presented from two different perspectives, Meghna Gulzar developed a taste for the real. And she, who would know a good story when she hears one, picked up the rights to the life of Laxmi Agarwal, the acid attack survivor.
While most of the film industry generously came forward to help Laxmi financially, the whisper is that Meghna got the rights to her story for Rs 11 lakh. It is believed that Laxmi has been neatly tied up in a contract which forbids anybody else from exploiting her story in any way. A little bird tells me that while Rs 11 lakh may now seem like a pittance for signing your life story away, it contributed to Laxmi buying herself a house in Delhi. And Chhapaak, the film Meghna has made on Laxmi's story, has the additional star power of Deepika Padukone — who is its producer-heroine — which will ensure that the acid attack survivor gets a great deal of attention and the many benefits that come with it.
Another huge Lifeline deal that's turning out to be lucrative is the story of Ma Anand Sheela, the controversial spokesperson of the Rajneesh ashram and once his personal secretary too. Netflix's Wild Wild Country, which was wildly successful, had spotlighted her and many of the dubious stories around her. The smart one who signed her up and got all the rights to her story of power, money and godmen is from Karan Johar's stable. It's heard that director Shakun Batra, who made Kapoor & Sons, has the rights to Ma Anand Sheela's life story, which supposedly includes platforms across the board like Netflix and other digital telecast outlets.
Here comes the twist. A while ago, Priyanka Chopra had made an announcement on The Ellen DeGeneres Show that she'll be playing the role of Ma Anand Sheela. The grapevine has it that the director from Dharma wasn't too happy having PC stomp into his territory, so there's a tussle out there over the rights.
Outside Dharma, another director got permission to film Kiran Bedi's story and went to Kangana Ranaut with it. Last heard, Kangana wanted to take over practically half the creative departments of the film and that put a temporary brake on the Kiran Bedi Lifeline.
Even as we sign off for the week, there's news from Modi land. Do Google Diya Patel, the pretty little girl from Ahmedabad who won a gold medal in the Sub-Junior National Championship for taekwondo at the tender age of nine. She stars in the Gujarati film, Diya – The Wonder Child, based on her own life. One hears the schoolgirl, who's now 11 years old, is poised for an international honour which will turn her from the Pride of Gujarat into a National Pride. What a kick.
Bharathi S. Pradhan is a senior journalist and author