The Luv story
Shraddha Kapoor was officially signed by filmmaker Luv Ranjan for his Ranbir-Ajay Devgn starrer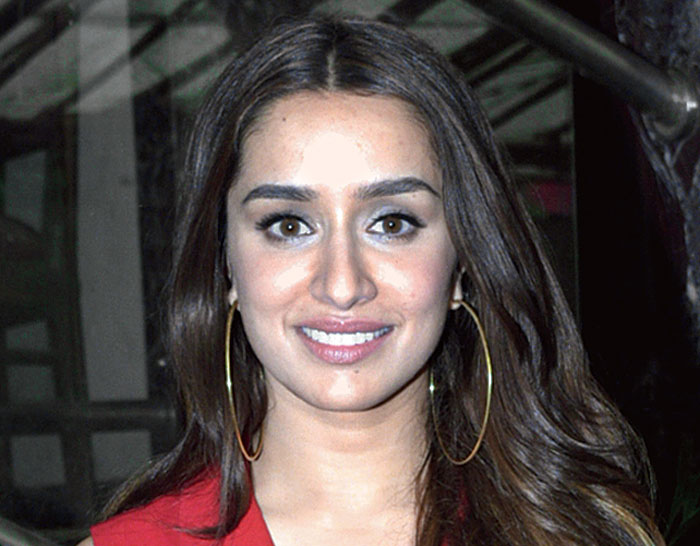 ---
---
So the news of the week is that Shraddha Kapoor has bagged the big one — a film with Ranbir Kapoor. "It's confirmed, you're the first to know," said mom, Shivangi, who's ecstatic that her daughter has hit the big time with "three hits in a row". She meant Stree (2018), Saaho and Chhichhore (both 2019), which does call for a celebration. Especially after the fallow spell she went through with setbacks like Rock On 2, OK Jaanu, Half Girlfriend and Haseena Parkar. When success is hard earned, it's that much sweeter. And now she is on a dream run.
A few months ago, when Shraddha was asked about the film with Ranbir, she had told the media that she hadn't even been approached for it.
Well, Shraddha has not only been approached for it but has also been officially signed by filmmaker Luv Ranjan for his Ranbir-Ajay Devgn starrer. Yeah, the same movie for which Deepika Padukone was trolled earlier in the year when she'd gone with Ranbir for a script narration and was pulled up for associating with the filmmaker.
Later, Alia Bhatt too was tapped for the same film but honestly, if a director wanted a garden-fresh pairing with Ranbir, Shraddha fit the bill better than anybody else. Because Shraddha, who crossed 30 two years ago, remains pencil-slim and even after 15 full-fledged feature films, retains a certain untouched vulnerability. Add to it the fact that she's delivered well commercially and Ranbir could not have asked for a more suitable co-star.
Incidentally, when Deepika was trolled, Ranbir was spared because he can't be Net-bullied — he's officially not on any social media platform. And he lives in a world of his own where he couldn't care less what anybody has to say about him.
Karan Johar and other directors have talked about how Ranbir sometimes keeps to himself even on outdoor shoots, often having a quiet dinner by himself. In Mumbai, too, he likes the company of his dogs (who have a special room all to themselves in his apartment) once he's done for the day. He's a peaceful sort of guy who is easily the best in the acting business today — which is why, except for the women in his life which isn't scandalous for an eligible bachelor, there's never a whiff of a drunken tiff about him. Nor does he feature in any other showdowns or controversies.
But I do hear it bothers him that Salman Khan doesn't talk to him and he's not entirely happy about the bad blood between the Khan and his dad, Rishi Kapoor.
And guess who doesn't want to take Salman on at the box office? Clint Eastwood! Just kidding. But it is true that the 89-year-old, who's still directing some of the finest films coming out of Hollywood, has a new one called Richard Jewell coming up this December. The superbly-made biographical drama of a security guard, who saved lives when spotted a bomb and helped evacuate people from a park but was wrongly vilified by the FBI and the media as the bomber, will be released in the US this month. Not in India. "Not with Dabangg 3 coming out at the same time," I was told. So Clint Eastwood steps back and doesn't take on Salman.
Salman's fame as the bare torso hero has many spin-offs. Vidyut Jammwal, the actor whose forte is stunning action sequences, also takes his shirt off before fighting an array of langot-clad wrestlers in Commando 3 (released this Friday). I was sure he crunched bones for breakfast. But seriously, when he's working on this franchise, he practises his moves for 6-7 hours a day in the sweaty basement of producer Vipul Shah's office and comes up with his own action gags and gimmicks. In short, he doesn't just do the most mindboggling action scenes himself but actually whips up new ones for the action director to incorporate.
What impresses me about Vidyut — he doesn't endorse supplements. No protein shakes, and I hope, no steroids. He works out like a man obsessed but eats normal food like you and me.
Bharathi S. Pradhan is a senior journalist and author