Sweet ol' uncle Boman Irani
Sexologist in Made In China, actor speaks on roles he won't do & meeting Farokh Engineer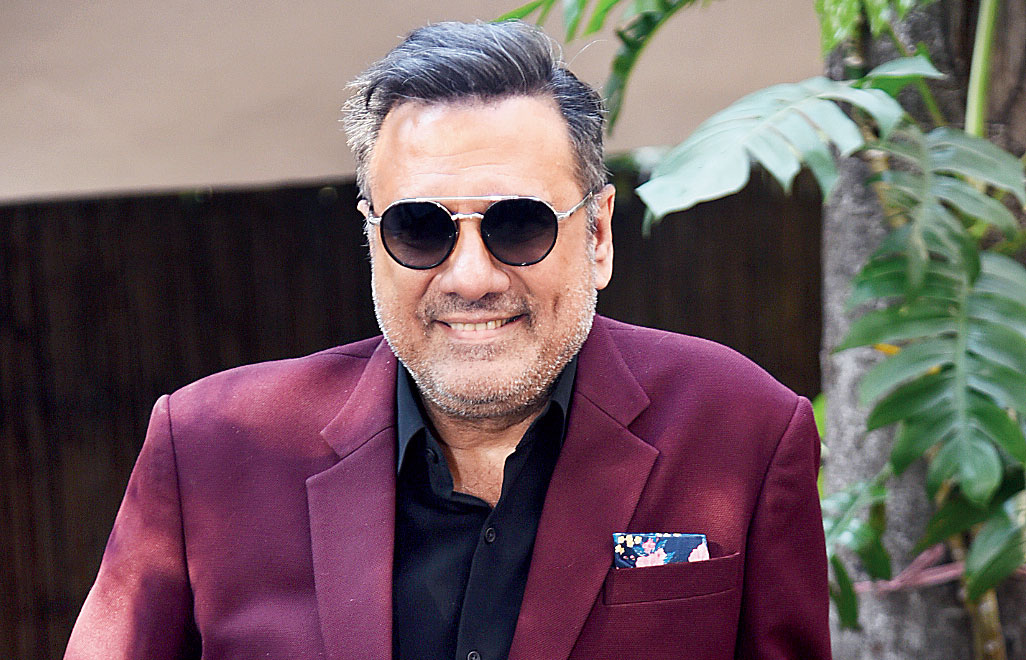 Boman Irani during Made In China promotions.
Picture by Yogen Shah
---
Published 22.10.19, 06:39 PM
|
---
Boman Irani, looking forward to his Friday release Made In China, says the film is not a sex comedy.
The actor plays a sexologist in the Mikhil Musale film, co-starring Rajkummar Rao and Mouni Roy.
"It is set in the backdrop of an entrepreneur's journey when a man, who has no worth within his family or with his wife, has to take up something which can be shaky but the intention is right. He comes to me and I tell him that I am not interested in money… there's a message at the end of the film," Boman revealed.
He, however, said that he was apprehensive before taking up the role.
"I had to go through a lot of discussions because it had to come across as an authentic character. I was apprehensive but the final social message is fine. He (the character) explains in simple ways how to deal with problems that interfere with your marriage and your mind and cause depression and make you feel less worthy. I met sexologists to understand the character but eventually I created one that had to make sense in a simple way. We didn't want to be preachy. So I am like a sweet old uncle."
Boman said a firm no to sex comedies though. "I was offered movies earlier but I chose not to do them. They chased me down but I told them I won't do it and I am not interested."
The actor also spoke to us about his '83 experience. Boman has turned into former Indian opener and 'keeper Farokh Engineer for the Kabir Khan film. He recounted how he met the legendary cricketer in the UK during the World Cup earlier this year.
The first meeting would have almost missed Boman his flight back home. "I was there to watch the India-South Africa match and the day we were leaving for India, the hotel manager told me that Farokh Engineer was at the hotel. I was in the car, ready to leave for the airport. I told my wife I want to meet him. She said that we were getting late for the airport. I said 'Never mind, I have to meet Farokh Engineer'."
Engineer asked Boman to stay back and on hearing the actor was returning, invited him to watch the India-Pakistan match in Manchester together. "My wife said, 'Go, where will you get a chance like this?'"
Engineer was the only Indian commentator during the 1983 World Cup. When Boman went back to meet Engineer, he went with "some biryani from India". "I stayed in his house and we went for the match. I got to understand his take on life. He's such a giving person, a happy person," Boman said.