Sunny Deol on directing son Karan in Pal Pal Dil Ke Paas
He also talks about why he's taken the plunge into politics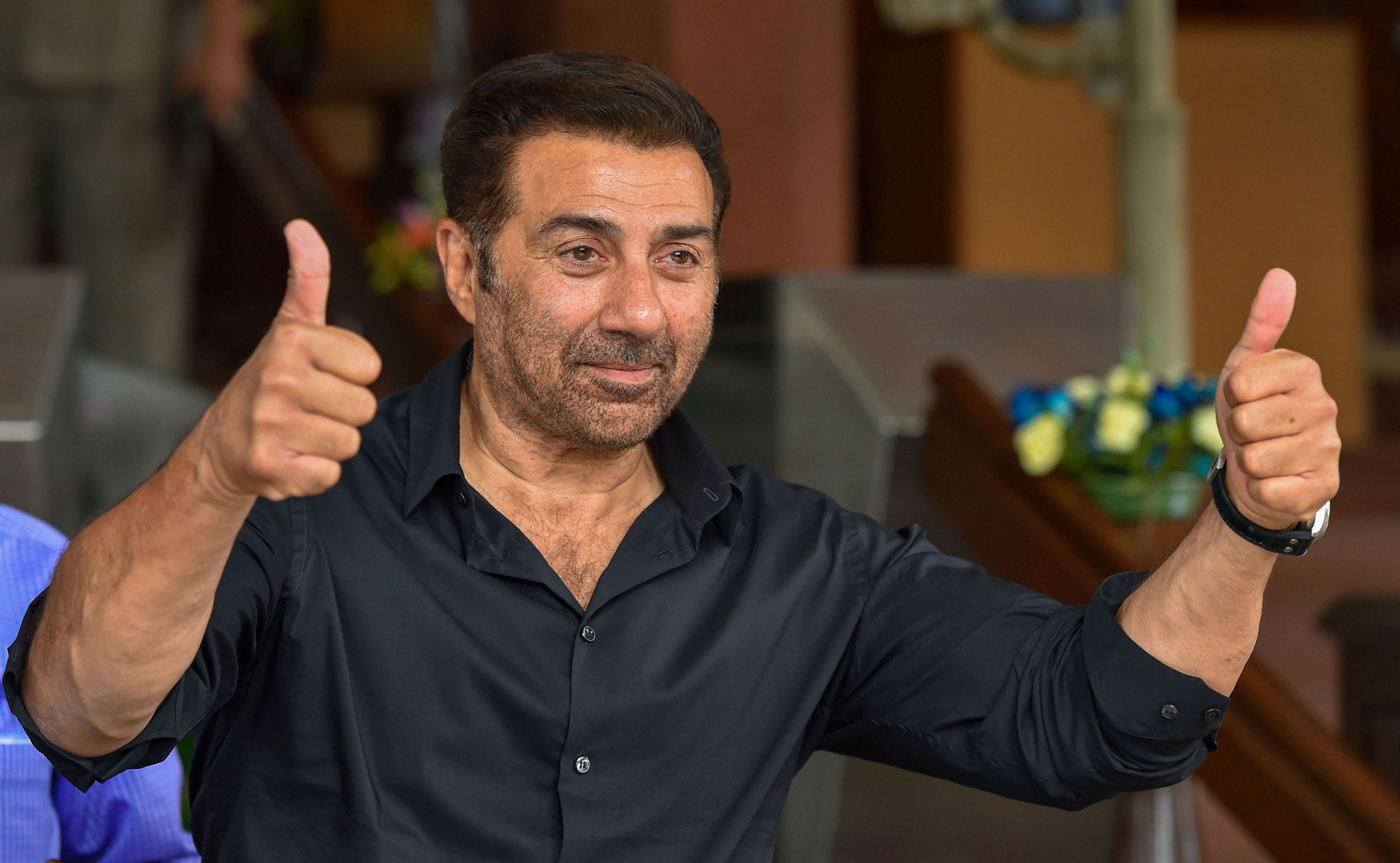 ---
---
Pal Pal Dil Ke Paas is Sunny Deol's third film as a director but it's probably the most special one for him. After all, he's introducing his eldest son Karan to the industry and an audience that has showered him with love for over three decades. When we dropped in to chat with Sunny at the Deols' production house office in Juhu in Mumbai recently, it was clear that Sunny was ready to hand over the reins to the next generation. The main cabin on the top floor, overlooking a pretty terrace garden, has been given to Karan for interviews while Sunny has shifted to a production conference room on a lower floor. Over cups of coffee, the actor-director-and-very-nervous-father talked about directing Karan, plans for his younger son Rajveer and his new political career.
You were the first to be launched by the family. What do you remember of Betaab?
I was really excited when I started my career and very happy. Somehow, before I started shooting Betaab, I had signed three more films — Manzil Manzil, Saveray Wali Gaadi and Sunny. There were a couple of others that never got made.
The decision for Karan's launch to be a love story... was it because both you and your brother Bobby were launched with love stories?
Obviously that's there, but I personally believe that a newcomer should be launched in a story that's fresh and innocent. This is the only time they will look raw and innocent. When they fall in love on screen, the audience will believe it and be with them.
Why did you decide to direct the film yourself?
I would have loved it if someone else had taken the responsibility from me, but that somehow didn't happen for a billion reasons. And then, I had recently done one film, Ghayal Once Again, so I decided to jump into it.
How did you react when Karan told you that he wanted to be an actor?
I just needed him to be sure about it because this is a place where one can be judged straightaway. One should have the belief in this profession, which will give you the strength to fight it. At his age, you feel like you can do everything and that's the age when you can do things that you can't later in life. So, Karan took it up and assisted me on Yamla Pagla Deewana 2. He saw the process and only then did we start Pal Pal....
Considering all your years of experience, was there any specific acting advice that you gave him?
We discuss films while watching them all the time. I'd always tell him to analyse why a certain sequence is causing an emotional connect in you, and what is making you do that. That's what I do when I see films. Also, as an actor, it's important to believe in your character. You might not agree with what the character is doing but you have to believe in it because it's not you, it's that character doing it. These are the things we keep discussing, and then like my father (Dharmendra) also says, it's processing and listening to what the character is saying. You have to understand your dialogues rather than memorise them. These are the basics and there's no major theory beyond that. It's not a difficult job. It's just about calming yourself down, you know what your character is, you've been given dialogues, understand your scene and dialogues. You've been given an opportunity to be that character, so be that character, feel it and let it all come out.
Karan had told us that he found it tough to disconnect as your son and only be the actor on set. Was it an easy adjustment for you?
That happened while we were location hunting in the beginning. Eventually, it's a director who's going to make the film, not a father. The father side only came into play a couple of times when things were risky. As a father, I didn't want him to do it but as a director, I needed him to. At those times I was torn, and I literally cried because it had to be done. But I never allowed the father to take over at any time. I fought that off, because that would not be good for the film or the actor himself.
(An assistant walks into the room. Turns out that Dharmendra had just seen the trailer of Pal Pal Dil Ke Paas and had called with his feedback. Sunny stepped out to speak to his father. The smile and relief on his face as we resume the interview is telling. "He liked it".)
Karan also said that you would only say a take was 'okay' or 'not okay'. You never praised him!
(Laughs) That's part of me, I'm my own biggest critic. I see myself and think something could have been done better while people are clapping and saying it was beautiful. Maybe it's my nature and I'm shy of praising something — I can't do that over-the-top praise, which is the filmi way of doing things. That's also interesting because it boosts the other person. But once people know me and if I say something's fine, they've understood that these are my parameters.
And your younger son Rajveer also wants to act?
Yeah, he's three years younger (than Karan). We've already got a storyline that we're developing. It's in the works.
What about your own acting career? Has that taken a back seat?
In a way it has. It wasn't possible to pay attention to any of the films I've been wanting to do because my priority was my son's film. Maybe after the 20th, I will look into things.
You also have a constituency to look after. You are a member of Parliament, after all. Was politics something you always wanted to do or was it just something that came your way?
It wasn't something I ever wanted to do. I could never think about being a politician and I sometimes still wonder about it. But I joined at that time because I wanted (Narendra) Modiji to win. Also, I felt people like me who criticise things need to jump in and see if we can actually get down to doing something, or whether it's all perception.
I've seen so much in life, it was important for me to check this out as well and know for myself. And then I met people there and discovered how difficult it was, because I had no clue about all these things. But I connect instantly with people, it's very instinctive. I could see pain, agony, love, everything and that's the reason I won as well. I'm also not the kind of person who takes up a job and lets go of it. I know people have been saying things online, but I never let that affect me ever because I don't listen to it and don't want to know about it. I know myself and my reasons for doing it. I've done a couple of things but I don't like to talk about it either.
There's been a lot of talk about your absence during the recent flood situation.
I don't really pay attention to what people are saying on the Internet. Floods are something that are happening all over the world, you can't fight mother nature. We need to understand how we can better the situation, how we can sort the damage and compensate them, how we can be of help. The existing government there needs to sit down and start working on preparing better for similar situations in the future. It's impossible to say that your heart isn't there, your heart is definitely there, you're a human being, how can your heart not bleed for these things? Yes, everyone's watching me closely and I'm trying in my own way. But I've been busy here and if a person can't manage his household duties first, he won't be able to handle things outside. When I joined politics, I dropped everything else that I was doing to do that then, and postponed this film as well. Now, I need to finish this before I go back to that.