As Ujda Chaman and Bala get ready for face-off, we look back at similar cases
Bald clash of 'ideas'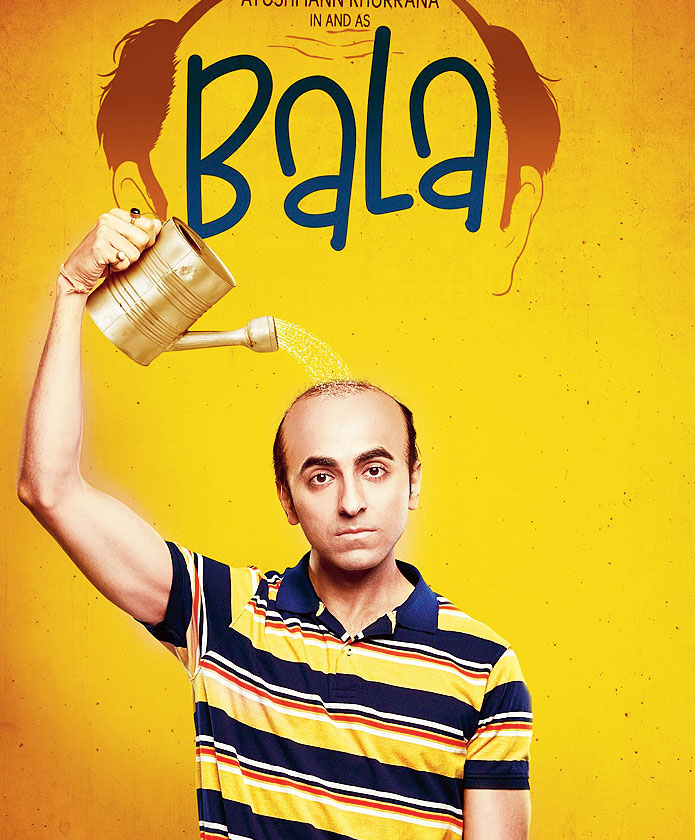 ---
---
Ujda Chaman maker Abhishek Pathak is saddened to spot similarities between his feature directorial debut and Ayushmann Khurrana's Bala, and says the other team should have made some changes to stand out and be original.
Ujda Chaman, a remake of the 2017 Kannada movie Ondu Motteya Kathe, features actor Sunny Singh as a young bald man. Ayushmann stars as a young bald man in Bala and the film's poster, and subsequently the trailer, was similar to Ujda Chaman.
'There are some similarities that can be seen between Bala and Ujda Chaman. I don't know what's happening. I came with my trailer on October 1 and they came out with it around 10-11 October,' Abhishek said. 'So this question should be asked to them that how is it similar? If they had seen my trailer, they should have done something... at least, change something.'
Following a query from The Telegraph, Bala production house Maddock Films said in a statement: 'Bala has been in the works for several months now as has been widely reported in the press… If there are multiple films (on the same issue), it's all the more variety for the viewers to choose from, which can never be a bad thing. It's quite unfortunate if someone, especially a fellow filmmaker, sees this as anything but a positive for audiences. Maddock stands firmly by the originality of its film, and will back its project all the way.'
While Bala was originally scheduled to release a week after Ujda Chaman, it'll now open a day before: November 7. Trade pundits feel though it is unfair to Ujda Chaman if it takes a beating at the box office, both films would work if the content is good.
This 'clash' of ideas isn't for the first time though.
Battle of Saragarhi
A year ago, three films were in the pipeline on the Battle of Saragarhi. Ajay Devgn was probably the first one to announce it as part of his Son of Sardaar franchise, but once he got busy with other projects, this film got delayed. Rajkumar Santoshi meanwhile planned one with Randeep Hooda for which the actor grew out his hair and stayed in-look for nearly two years. Finally, Akshay Kumar's Kesari was the only film to be made on the subject.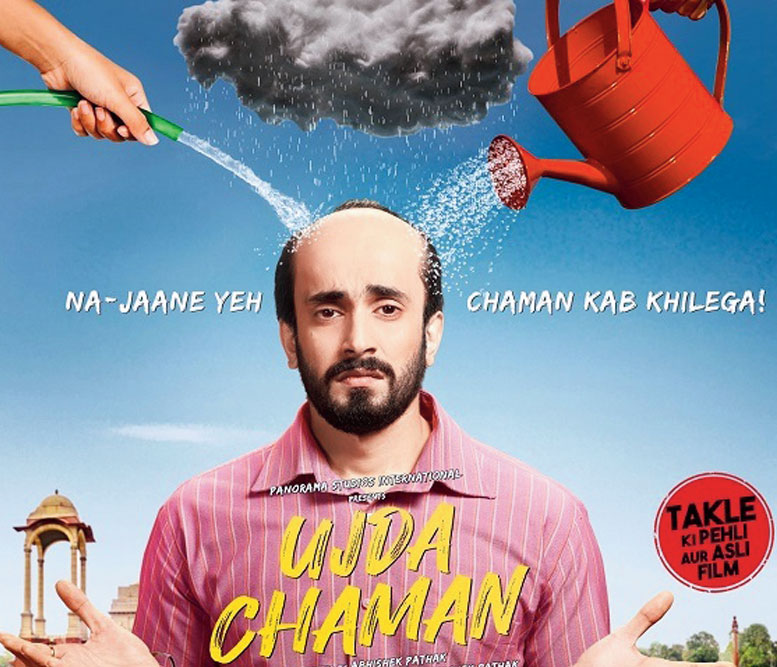 Gama Pehalwan
Salman Khan and John Abraham both planned a film on legendary wrestler Gama, who had an undefeated career of over five decades, and also registered titles for their films (Gama Pehlwan vs Rustam E Hind Gama, respectively). Salman, who had earlier worked with Puneet Issar, wanted him to direct brother Sohail Khan in the titular role. At the same time, John's production company brought in Parmeet Sethi to direct a film on the wrestler with the actor in the lead. John's film hasn't got made but we hear Salman's idea is being turned into a serial.
Hamlet
While Vishal Bhardwaj adapted William Shakespeare's work into the 2014 film Haider with Shahid Kapoor in the lead, Tigmanshu Dhulia's plans for a film with Hrithik Roshan never materialised. Onir also planned one with Rajeev Khandelwal. Few portions were shot but the project was never completed.
Bhagat Singh
Three films on Shaheed Bhagat Singh released around the same time in 2002, with Ajay Devgn, Sonu Sood and Bobby Deol in the role of the revolutionary freedom fighter. Ajay's The Legend of Bhagat Singh, directed by Rajkumar Santoshi, was appreciated the most of the three; Bobby's 23rd March 1931: Shaheed did no wonders; and while trade pundits appreciated Sood's Hindi debut in Shaahed-E-Azam, the film did not boast of any collection.
Film writer Dilip Thakur said: 'The film that usually releases earlier gets better attention from the audiences.
'There have been several films made on the same subject in the past. Jeetendra's Farz Aur Kanoon and Dilip-Kumar and Amitabh Bachchan's Shakti were on the same subject as were Basu Chatterjee's Khatta Meetha and Umesh Mehra's Hamare Tumhare,' he added.
Writer Sanjay Chauhan said: 'I don't think there is any harm…. each filmmaker will use his sensibility and interpret the subject differently.'