Betaal is a massive bore at best and a source of unintentional hilarity at worst
Betaal, now streaming on Netflix and backed by Shah Rukh Khan's Red Chillies Entertainment, doesn't make the cut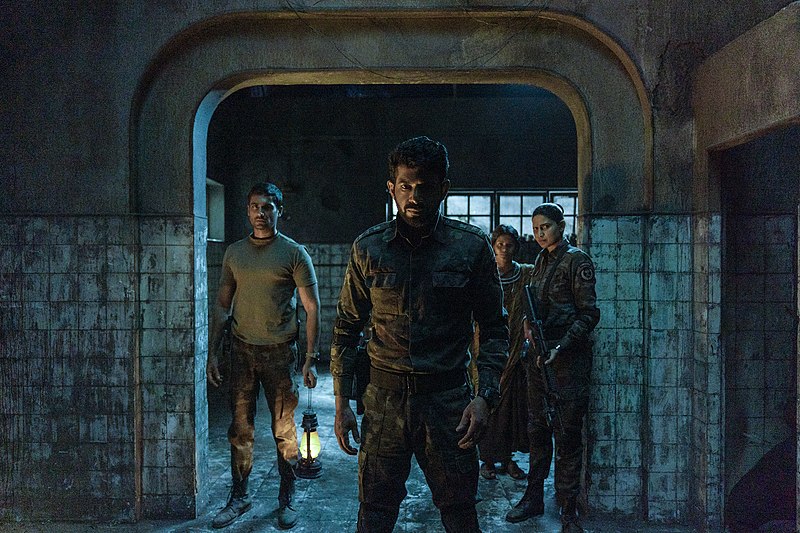 ---
---
The zombie genre, by default and by definition, lends itself to more than a willing suspension of disbelief. Even as one cranks up the chills and thrills, there's scope for some campy fun to be had. Sprinkle it with some standard tropes, subvert a few others and weave in relevant and relatable themes even within the framework of a fantastical story. Pack in all of it — or at least some of it — and you have a genre winner in your hands. Betaal, now streaming on Netflix and backed by Shah Rukh Khan's Red Chillies Entertainment, doesn't make the cut.
Somewhere in Betaal, though, was a hero of an idea. Patrick Graham — the man who gave us the similarly themed but far superior in treatment Ghoul two years ago — hits upon the somewhat novel idea of a ragtag team of a paramilitary squad taking on a bunch of zombie redcoats (an undead army comprising British soldiers from the era of the Sepoy Mutiny) even as they are holed up in a barricaded building, and quickly discovering that the enemy is as much within as it is outside.
Like Ghoul, which spoke of a dystopian world but tellingly focused on the socio-political environment of the here and now, Betaal attempts to be more than just a zombie fable. It makes a commentary on relevant themes like the politics of displacement and disenfranchisement, the urban-rural divide, marginalisation, the repercussions of capitalistic greed, land grabbing, political power play and branding dissent as being anti-nationalistic, but the four-part series is so dead (pun intended) at its core, that nothing really makes an impact. In fact, Betaal — with its confused and convoluted mix of horror, folkore and mumbo jumbo — is a massive bore at best and a source of unintentional hilarity at worst.
After all, what can you expect from writing (the handiwork of Graham and Suhani Kanwar) which throws up tripe like, "Now that's what you call a hard Brexit" (after a member of the squad eliminates one of the undeads) or another firing at a bunch of raging redcoats with, "Yeh Jallianwala Bagh ke liye... yeh Bhagat Singh ke liye!".
It doesn't help that the zombies, not just relying on their claws and teeth to wreak havoc but also armed with artillery, look like they have walked straight out of a C-grade Ramsay Brothers production, right down to the cheap-looking red lights that pass off as their eyes. The man in command is Colonel Lynedoch who has harnessed the power of the guardian spirit of the Betaal mountain where the undead have been trapped for the last 150-odd years.
The Vikram of his Vikram-Betaal face-off is Vikram Sirohi (Viineet Kumar, earnest but wasted), the second-in-command of the Baaz Squad that's been deployed to clear the Betaal mountain off a bunch of tribals who guard it with their lives because of the evil spirits within it. The squad, headed by the corrupt Tyagi (Suchitra Pillai fails to rise above the badly-written part), is told that the area needs to be wrested back from the tribals, who are conveniently branded as Naxals. What ensues is a fight between man and man that quickly escalates into the zombies being let loose.
Betaal is essentially a survival tale but there's nothing in there that you haven't seen before... or seen done better. The series follows a predictable genre trajectory but fails to infuse it with any freshness or innovation. The characters are half-baked (neither Aahana Kumra's Ahlu or the scar on her cheek are given a backstory, while the corrupt contractor, played by Jitendra Joshi, is too unidimensional, unlike his heart-warming Katekar in Sacred Games) and the plot points contrived.
After a point — for us it was exactly at the moment when a zombie started beating a drum, accompanied by a war cry — it's almost impossible to take Betaal seriously. Honestly, it even stops being fun, if that's what you hope to go in for. As for the horror... these guys never really got that memo.