Arunita Kanjilal on Indian Idol Season 12
The Bongaon girl engages in a candid chat about her journey in the reality show, her aspirations and more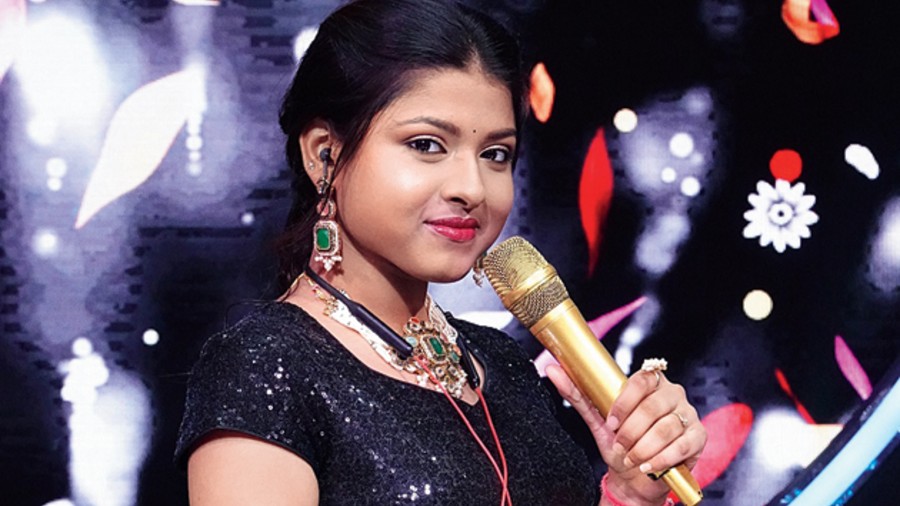 ---
---
Bongaon girl Arunita Kanjilal, 18, is creating waves on Indian Idol Season 12 on Sony Entertainment Television. A candid chat.
BEING ON INDIAN IDOL
Indian Idol is a huge platform, it gives participants a lot of exposure. Singing in front of such eminent judges is a huge thing. It's a dream for all of us. I am exploring my versatility as a singer on this show.
BEST MOMENT SO FAR
A lot of eminent singers and other celebrities come to the show every week. And that counts as some of the best moments for me. I am the biggest fan of Hema Maliniji, Rekhaji and A.R. Rahman sir, and those three episodes which featured them as guests were very special. Hema Maliniji put a kaala teeka on me, Rekhaji came up on stage and danced with me and singing in front of A.R. Rahman sir is anyway a dream come true for any singer.
BEST PERFORMANCE SO FAR
I really liked singing In aankhon ki masti ke in front of Rekhaji. That's a song which is close to my heart.
BIGGEST STRENGTH
I never give up. I keep trying and practising to better myself. I have always heard that those who try hard and never give up are always successful in life and that's what I try to do. I have never approached the show as a competition... I simply try and enjoy my time on stage.
THE BEGINNINGS
I have been hearing my mother sing from my childhood and I started singing when I was two-and-a-half years old. I started learning singing from the age of eight.
INSPIRATIONS
Lataji (Mangeshkar) and Ashaji (Bhosle). Among the newer generation, it's Sunidhi Chauhan and Shreya Ghoshal.
THE DREAM
I want to become a successful playback singer.