Arjun Patiala: Funny in parts but trying too hard to be cool
Rohit Jugraj's Arjun Patiala may be chucklesome in bits, but it remains just that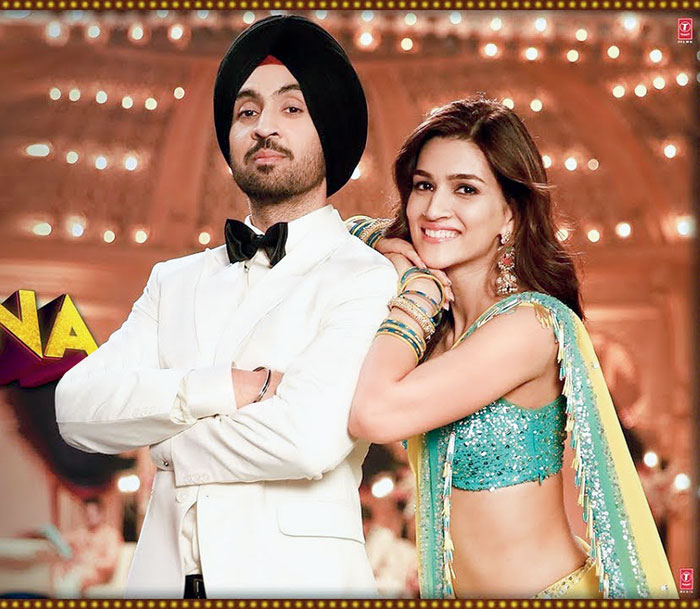 ---
---
"Kya lagta hain, chalegi film?"
"Oh na bachhe never,
'C' bana na padega".
That's how the trailer of Arjun Patiala closes.
Cut to Friday, at the theatres.
"Kya lagta hain, chalegi film?"
"… tu zyada critic na bann!"
And, the end credits roll.
If that made you laugh out loud, Arjun Patiala will probably make you guffaw. Rohit Jugraj's Arjun Patiala may be chucklesome in bits, but it remains just that. Chucklesome and almost always trying to be cool and smart alec-y.
Arjun Patiala is the new sub-inspector of Ferozepur and he promises to erase crime. In his style, of course. Onida Singh is his sidekick. Ritu Randhawa is his love interest. Amarjeet Gill his senior and Prapti Makkad, a corrupt MLA. The nearly two-hour film traces Patiala's journey in erasing crime and meting out punishment. In his style, of course. Which is 'Indian cinema ki 245 policewali picture' style. Yes, trying to be 'kya cool hai hum' only adds to its tepidity.
Arjun Patiala has a fine cast in Diljit Dosanjh, Varun Sharma, Mohd Zeeshan Ayyub and Ronit Roy. Diljit is a natural and slips into the Patiala mode effortlessly. "No one was offering me any comedy films in Bollywood," he told The Telegraph recently. Diljit, you really didn't need a ho-hum Arjun Patiala on your CV for the laughs or the lack of it.
Or, Kriti Sanon, as the equally ho-hum leading lady. Bareilly Ki Barfi, Luka Chuppi and now Arjun Patiala… now that's what you call 'stereotypes'. Ahem, in a film about stereotypes, was it deliberate?
Patiala and Ritu's romance has no fizz and the chemistry is also not really that palpable, though the offbeat pairing could have been the trump card.
Varun Sharma's Onida is spontaneous, but Patiala and his bromance is not really your Jai-Veeru fodder. The story behind him being named Onida is inane. Like a lot of other things in the film — a buffalo who goes by the name of Victoria, a man called Anda because of his bald pate…. Biswapati Sarkar on the screen might get you to rub your hands excitedly with comic glee, but you will be highly disappointed. Mohammed Zeeshan Ayyub is also easy as Sakul. Ronit Roy as Amarjeet Gill is only a few minutes of baritone.
Kumar Sanu and his '90s hits Saanson ki zaroorat hai jaise and Tu mile does get your foot tapping though for a few seconds.
A shadow of Badtameez dil in the picturisation of Main deewana tera, a glimpse of Chulbul Pandey in Patiala's style of wearing sunglasses… oops, sorry, we forgot, the film is about stereotypes!
Say cheers to a Patiala peg? Silly, boy!