Work Environment amidst the pandemic
HR professionals and academics share their experiences and insights on the ever-changing dynamics of the industry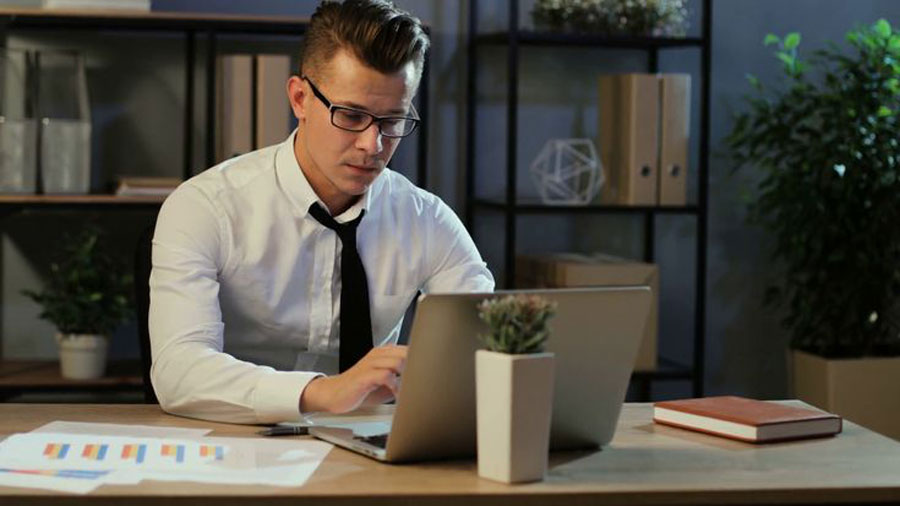 ---
Published 28.12.21, 04:30 AM
|
---
Pandemic and altered work arrangements continue to pose a great challenge across industries. What will future professionals have to keep in mind? Chandana Chandra reports from the XLRI conclave 2021  
The Covid-19 pandemic has fundamentally changed the way we work. Many of us have made abrupt shifts to working from home, while millions have lost jobs. With the arrival of omicron, yet another variant of the coronavirus, the future looks uncertain. We don't know when our work will return to normal, and by then how the virus would have impacted the future of work. But in this uncertain future of the workplace, human resources (HR) will certainly play a key role. A few months ago, a virtual HR conclave — called Kronos 21 — by the XLRI – Xavier School of Management, Jamshedpur, or XLRI in short, discussed how the whole idea of work, workplace and human resources have evolved in the prevailing pandemic. The conclave aimed at providing a platform and brought leading HR professionals and academics to share experiences and insights on the ever-changing dynamics of the industry with HR managers and students.
In her welcome address titled "Redefining the Role of Human Resource for the Future", Anita Sarkar, chairperson human resource management area, XLRI, said, "The pandemic has taught us many lessons and has similarly posed many questions. For instance, what will be the employee-employer relationship in a hybrid work arrangement that we are currently operating in or what we are going to have in the future."
Since traditional office work has changed, transitioning into a digitalised world is a challenge as maintaining inclusivity and incorporating everyone into the work scene from a distance is not an easy task.
"What happened a year-and-a-half ago, when Covid-19 came like a whiplash, was that it nudged all of us hard to think and redefined our choices. Several of us are talking about how we can be optimistic and grounded with realities as the world we live in is completely altered," said Deepa Narayan, vice-president of employee success at Salesforce, an American cloud-based software company headquartered at San Francisco. "We came up with the life-first principle, focusing on surviving and helping each other. We will have to drive business performance, but we will have to deeply listen to our people's feelings about driving business," she added. She stressed on the demand of leaders for the new era who can blend courage with compassion.
Covid-19 has indeed pushed the workplace into our private living space bringing about dramatic changes in life.
Susan Mathew, HR head India, LinkedIn, the American business-and-employment-oriented online service company, agreed that HR professionals had a hard time guiding their companies and employees when work shifted to homes. She said, "HR professionals had to learn how to adapt to tasks and skills and understand technologies — reimagine how it works within the remote workplace and the remote workplace for us is not your office, it's your home. Suddenly, to convert our home into our workspace and bring the same work feeling into that place is something that both employees and leaders were grappling with within the industry".
In such a situation, the role of HR professionals in big corporate houses has become crucial. How the work gets done, how to motivate and incentivise workers and the new workplace — virtual or physical — are concerns of an HR team. "Whether the employees are working in a physical or virtual workplace, keep the difference in your mind. Customers do not care about the physical and digital part. They want proper products. An HR needs to learn how to communicate across different platforms — physical and virtual — both inside and outside the organisation,' said Abhijit Bhaduri, leadership and personal branding coach. Bhaduri, who is the founder and CEO of Abhijit Bhaduri & Associates, was speaking on "Careers in a Hybrid Corporate World". 
The pandemic has thrust us into a world of acute uncertainty where the economic and social fabric is getting quickly decimated, said Suresh Narayanan, chairman and managing director, Nestle India Ltd. He added, "In addition, there is unpredictability; many of us in the corporate sector are used to plan for three to five years in advance, but in the current scenario, if we realise that the next quarter, the next month, the next week is itself in jeopardy, we are not able to predict anything as we have done in the past."  
He thinks this has forced everyone to recalibrate business models with new propositions, new services and opportunities to enhance an organisation's footprints with fresh engagements. According to him, in a post-pandemic world, agility and anticipation are two important qualities that a leader must possess. Narayanan concluded with an allegory. He said, "The capability of an agile leader post-pandemic is to be capable of changing the tires of a car while on the move. No business leader now has the luxury to be able to stop everything and then look at a new business model and wait for a new evaluation."