To plan a career, assess yourself
Knowing your own strengths and passions is, however, a time-consuming journey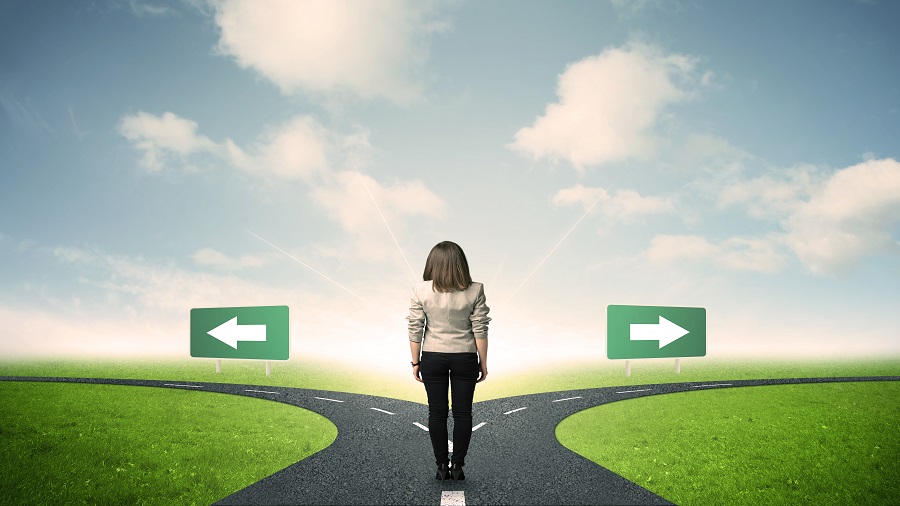 ---
---
I am in college studying economics but I am still at a loss as to my future career path. I feel confused. I hear advice such as follow your passion or work with your strengths and I get even more confused. I don't know what I want to study after economics. I know I can do an MBA but how do I know what I am good at and what is my aptitude?
I can see that you are feeling confused and frustrated. Knowing your own strengths and passions is, however, a time-consuming journey. If, for instance, you wanted to know what clothes or colours suit you best, I imagine you would spend a lot of time trying out new clothes to see what looks good on you. Similarly, if you want a perfect selfie you will need to take several before you know the angle and light that shows off your features in the best way. Career planning is a bit like that — it requires time, patience and exploring different options before gradually making up your mind about what might work for you. Also career planning is a lifelong process - gone are the days when people just pursued one career for the rest of their life. Today, someone might work as a scientist and also write novels over the weekend or work for 10 years as a chartered accountant and then become an animal trainer for the next ten years. In an attempt to know yourself better, here are some questions you can ask yourself. Don't be surprised if you keep seeing your answers change over the years.
What kinds of things do I like to do?
What are some things that motivate me when I am feeling down or in need of inspiration?
What are the things I am good at both academically and socially?
What is important to me (think beyond making money and owning material things)?
What would I like to be remembered for?
How do I manage failure?
Do I like to work in groups or as an individual?
Do I like to work with numbers or information or people?
These kinds of probing questions are what gradually lead us to a more fulfilled life. Materially there are many ways to be successful. What is important is that while you are working, your everyday job should give you an opportunity to do some things you like to do or the company should work in an area that motivates you. Spend a few minutes every day getting to know yourself and documenting special moments such that you eventually have an idea about what works for you.
Noticeboard
Scotland's Saltire
What is it: The Scottish Government, in collaboration with Scottish universities, is offering Scotland's Saltire Scholarships to citizens of select countries who wish to study full-time master's degrees in the areas of science, technology, creative industries, healthcare and medical sciences, and renewable and clean energy at chosen universities in Scotland
Who can apply: Citizens of India, Japan, Canada, US, Pakistan and China who have a conditional or unconditional offer of a place at a Scottish university on an eligible course. See the official website (link below) for a list of eligible universities. Applicants must be able to demonstrate that they can meet the costs of living in Scotland and the remaining tuition fees. They must not have previously studied for an undergraduate degree in Scotland or have received a Saltire scholarship
Contact: https://www.scotland.org/study/saltire-scholarships
Last date: July 31

TAU International
What is it: Tel Aviv University in Israel has come up with a unique Covid-19 Support Scholarship scheme developed to help talented students gain higher education in this time of crisis. This funding programme will grant an award of up to $5,000 (about Rs 3.7 lakh) for both newly-accepted as well as current students. The scholarship is available for the 2020-2021 academic year
Who can apply: Candidates should already be enrolled in a full-time degree programme or have been accepted to the TAU International degree programme of their choice. He or she should hold a cumulative GPA of at least 3.5/4.0 (85/100) or above
Contact: ://english.tau.ac.il/
Last date: Rolling

UPES University
What is it: The aid programme aims to support students in undergraduate degree programmes at UPES University in Dehradun, Uttarakhand
Who can apply: Students who have secured an aggregate of 80 per cent marks in classes X and XII. Applicants to the BTech programme must also have 80 per cent marks in physics, chemistry and biology. Financial aid positions will be limited to 10 per cent seats in each engineering programme. The scholarships will be awarded based only on merit
Contact: https://upes.ac.in
Last date: Varies based on course

Rotary Global Grants
What is it: To help respond to the global Covid-19 crisis, the Rotary Foundation is
offering several options that Rotarians can use to help care for and protect people in their own communities as well as others around the world
Who can apply: Candidates applying for MSc and PhD courses abroad. Both the district or club in the country where the activity is carried out and the international partner district or club must first become qualified before applying for a global grant. Candidates can be from any part of the world. To learn more about the
qualification process and grant management, contact your club and district Rotary Foundation chairs. They can help you plan how to use your district designated funds and learn how to qualify your club
Contact: https://my.rotary. org/en/take-action/apply-grants/global-grants
Last date: Rolling