The Covid vaccine should be made mandatory
Your Voice: Young adults speak about the pros and cons of compulsory inoculation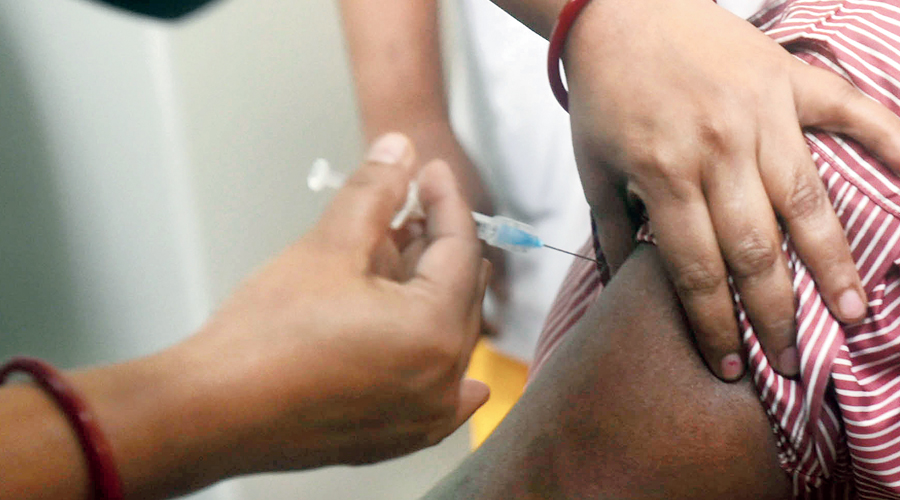 ---
Published 09.03.21, 05:34 AM
|
---
The trials of the vaccines have been rushed. No one can guarantee that there won't be any side effects in future. The elderly should take the vaccine, but the others should wait for herd immunity to grow.
Sarthak Singha Roy,
Class X, Mahesh Sri Ramkrishna Ashram Vidyalaya (H.S.), Rishra, West Bengal
Many concerns 
There are promising headlines about some vaccines, but the manufacturers have rushed the production. Trials and pharmaceutical processes were not strictly followed. There is limited data on crucial points such as efficacy, nature of immune response, side effects. There are reports of deaths  too after vaccination. Although not confirmed, they instil fear in the masses. Disregarding the concerns and making vaccines compulsory at this stage is not justified. 
Bishnudev Chowdhury,
First year, BCA, University of Engineering and Management, Calcutta 
Question on efficacy 
Vaccines are the need of the hour but we can't rely on those that have not been tested enough. The Central Drugs Standard Control Organisation approved two for restricted use in emergency. Then why project them for normal use, why the urgency for the tag "world's largest vaccine drive" by some authorities? Why do those getting vaccinated have to sign consent forms? There is a question on efficacy — one form says that though the vaccine has shown the ability to develop antibodies, its clinical efficacy is yet to be ascertained. Vaccination can be carried out only when it is be backed by intense research. 
Aditya Jaiswal,
First year, BA LLB, department of law, University of Calcutta, Calcutta
Personal decision 
Some people have diseases such as diabetes or cancer and the vaccines have side effects. The government will be responsible if people suffer from side effects or become critical. In a free country, people should be given the right to take their own decisions on taking the vaccine. It can't be forced. 
Krisha Mittal,
Class VIII, The Heritage School, Calcutta
YES
Not all have antibody
After a battle of nearly one year, we are going back to normalcy. But we haven't won the battle yet, we see Covid cases every day. Now new strains have come, so we have to be careful. Most people wear masks and sanitise but some "Covidiots" wear masks under the nose and take them off when sneezing. The chances of getting the infection is not all gone either since not everyone has antibodies. So everyone must take the vaccine. Only this can save us from the nightmare of Covid-19.
Shreyasee Dutta,
Class XII, B.E. College Model School, Howrah
Prevents harm 
Covid-19 vaccines should be made mandatory for certain groups. A strong and  ethical reason for this: the less burdensome it is for an individual to do something that prevents harm to others, the greater is the harm prevented.
Md Amid Khan,
Class IX, M.M. Model School, Calcutta