Suicide watch
Here's what parents and teachers can do to counteract thoughts of self-harm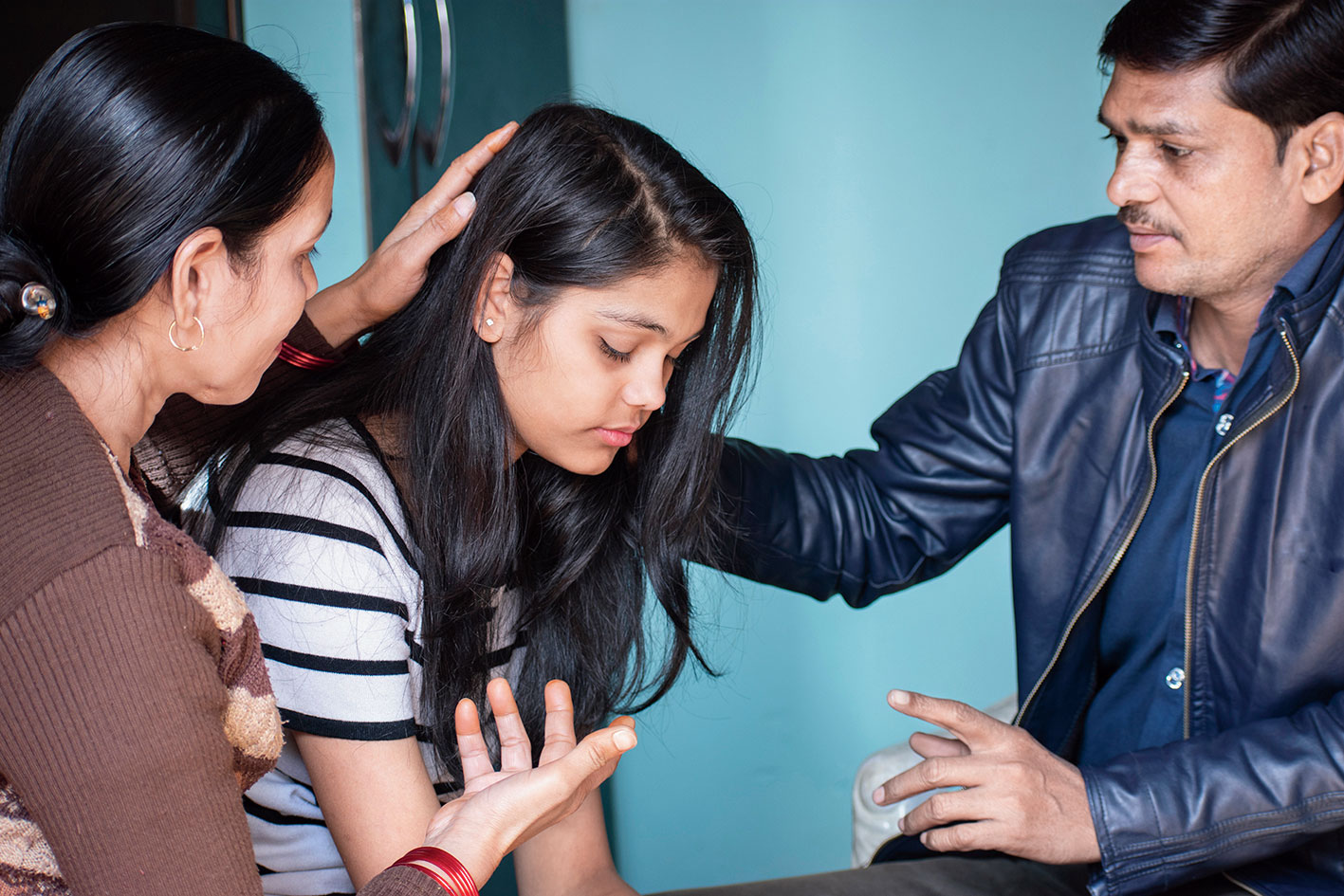 ---
---
There is a lot that parents can do to prevent suicide. First, they need to pay attention to the verbal and non-verbal signs of distress their child is exhibiting. There may be times when young students are more at risk — such as during exams, the declaration of results, after a heartbreak, the death of a close friend or a family member. Make sure you inform the school or college counsellor about any stressful situation your child is going through.
Initiate conversations with your child about how he or she is feeling, the challenges he or she is facing and so on. Even if the fears seem trivial to you, support him or her and encourage the child to come up with solutions.
If your child has mental health issues, is feeling overwhelmed or crying constantly, seek help from counsellors and psychiatrists. If any medication is prescribed, ensure it is taken regularly.
It is a good idea to encourage your family to discuss emotional health issues with the same ease as you talk about physical illnesses such as a fracture or cancer.
Support your child in the event of a failure and don't threaten to take your love away if the child fails. Instead, talk about your failures and how you overcame the distressful situation by learning from your mistakes. Have conversations with your child about a diverse range of career options and encourage them to have back-up career plans. Be supportive of your child's career choices and empower them to fulfil their potential.
Find out about various stress management techniques and encourage your child to learn a few of them such as exercise and deep breathing.
Educational institutions too can take certain steps to prevent suicide. For starters, they can conduct age appropriate psychological education sessions for students, where they can be guided on how to manage emotions.
They could facilitate the development of a peer support network where students support each other and, if necessary, refer friends to the school or college counsellor. Providing teachers the training necessary to enable them to identify early signs of mental health issues and suicidal thoughts would go a long way to help.
Schools and colleges should conduct seminars on suicide prevention and prominently display suicide prevention or emotional support helpline numbers. Schools can also collaborate with parent teacher associations to develop a positive ecosystem where issues around mental health are openly discussed so that students become aware of them. Educational institutions should also ensure harmful or addictive substances are kept out of classrooms and laboratories.
In case the suicide of a student cannot be prevented, the school or college should ensure emotional support for friends of the student. They should also have a crisis protocol in place — urgent access to an ambulance and fire brigade — in case of any untoward incidents.
If these guidelines are followed, the rate of student suicides will hopefully come down.