Bridge the gap
Virtual internships give students from Tier 2 and 3 cities the exposure and savvy to compete with their metro counterparts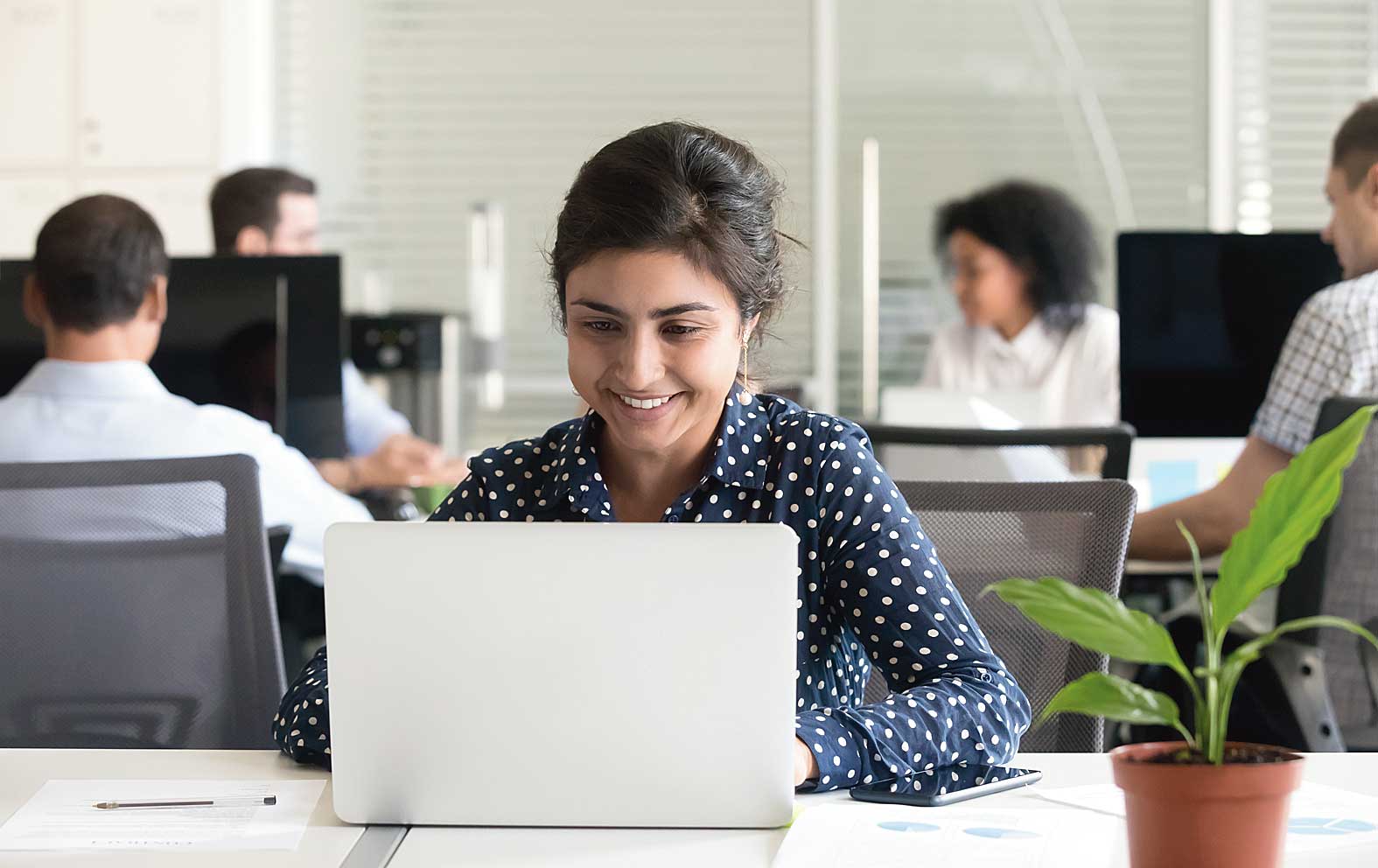 ---
Published 16.04.19, 05:53 AM
|
---
A bright student in school, Shweta Rishi was ready to take on the world. However, when she moved from her hometown, Meerut, to the dynamic environment of Delhi for graduation, things changed. Her confidence was shaken because her fellow students seemed so much smarter and knew so much more — the result of the exposure they got from living in a metro city. One day, while browsing Facebook, Shweta came across an advertisement of an online internship platform. "Though the concept was foreign to me, I thought this was my chance to get acquainted with the corporate world and gain some exposure which my classmates seemed to have in plenty," she says. It took her three years, some webinars and a couple of internships to transition from a scared small-town girl to a confident and popular one.
When her cousin explained the importance of internships, Abhipsa Mohanty was a first-year student of English at BJB College in Bhubaneswar. She started searching the Internet for options. "As I live in a Tier 2 city with hardly any in-office internships, I was not sure what to do. And with my studies and exams, I could not venture out,"says Abhipsa. By the end of her first year, she had completed three virtual internships as a content writer and had written on topics ranging from lifestyle to tech and food to health.
Zainul Abedin from Ganderbal, Kashmir, had a bachelor's degree in computer application from the Government Degree College in his town, but no job offers. The hurdle was not his education but his location. "I lived in a place where chances of getting a job were meagre, let alone an internship. So I began searching for virtual internships. I stumbled upon one that proved to be a turning point. I was soon shortlisted for a Web development internship," says Zainul, who currently teaches students of the organisation he interned in to code in HTML, CSS, AngularJS, Bootstrap, JQuery and so on.
There has been a silent internship revolution in India over the last few years. Technology has created a level playing field and removed geographical barriers for students from Tier 2 and 3 cities. Internships are picking up fast amongst these students, the biggest catalyst being virtual internships.
"In recent times, we have noticed a growing demand for virtual or work-from-home internships," says Sarvesh Agarwal, founder and CEO of Internshala, a portal that links aspiring interns to possible employers. According to the latest Internshala Internship Trends report for 2019, virtual internships receive three times as many applications as in-office ones and the interest in them is higher in Tier 2 and 3 cities.
"The entire concept of internship is undergoing a huge change," feels Kalyan Kar, co-founder of InQube Innoventure, an incubation platform that creates technology for social impact. "The primary drivers are increasing Internet penetration to far corners of India and the growing need of a global workforce at lower cost," he adds.
There is no doubt that the interest in internships among students of Tier 2 and 3 cities has steadily increased. There are numbers to prove it. Agarwal says Internshala listed about 344 internships offered in Tier 2 and 3 cities in 2013-14, while in 2017-18 there were 22,800 — a growth of 6,000 per cent. To increase awareness among students, Internshala is organising offline internship fairs in 40 cities across the country such as Jaipur, Ahmedabad, Bhopal, Bhubaneswar and Kochi.
The fields most popular among such students are management, engineering, media and design. In terms of work profiles, content writing, Web development, business development and marketing are the most in demand. "This is very similar to the profiles which students from Tier 1 cities are opting for and it is a sign that the gap between metro cities and non-metro cities is closing," Agarwal says.
But the migration continues. Kar cites one of the reasons for the trend of moving to bigger cities is the "aspirational push" of the young, who are much more exposed and informed than previous semi-urban and rural generations. "That exposure is making them embrace opportunities instead of staying put in their ancestral homes," he says. Apart from career opportunities, people are moving to bigger cities for the lifestyle, amenities and the scope to live independently.
Do these people from smaller cities make better interns than those from metros or are they handicapped by the location they come from? Kar likes to think they do well. "They have always yielded magical results. The zeal to execute, the thirst for knowledge and the hunger to prove oneself undeniably creates a brute force which leads to high return on investment for corporates," he says. "The lack of finesse and soft skills require some investment, but the finished product is a joy to work with. In a few years from now, these interns will be sought after for sure," Kar adds.
Agarwal agrees, "Students from Tier 1 cities might have got more exposure early on but I come across inspirational stories of students from Tier 2 and 3 cities who kick-started their career with virtual internships or moved to Tier 1 cities to do a summer internship in the first year of college." He thinks that more than the location, the real barrier is the lack of awareness. Once students cross the initial hurdle, they land opportunities similar to peers in Tier 1 cities.
"Virtual internships will redefine work culture in days to come. With proper infrastructure, knowledge will be free-flowing and jobs will migrate to talent. We are about to witness a trend where 'jobs will reach out to talent' and not the other way round," he says.
Maybe, talents will then no longer need to migrate for jobs.