Maintain social distance but stay connected
Self-isolation does not mean you have to give up on group activities altogether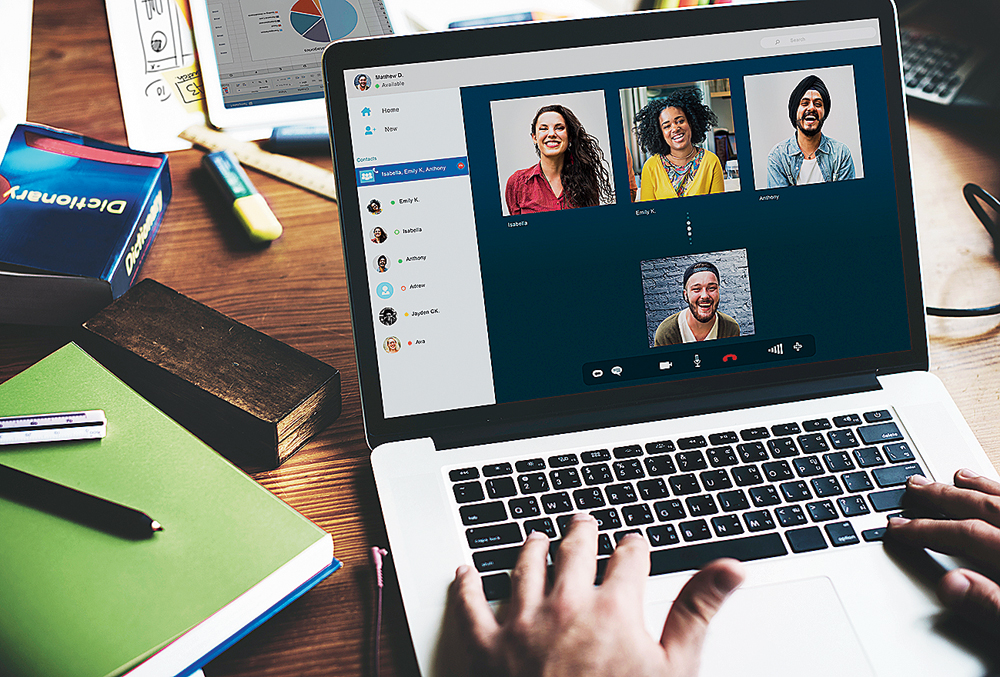 ---
---
One week down, two more to go. And the lesson learnt is that it is not easy being confined within four walls. What you miss the most is spending time with friends or siblings stuck half a country away. But, thanks to technology, you can still hangout with them virtually.
Here are some ways to be apart and yet connected in these times of coronavirus.
Time to FaceTime
Social distancing has become the new reality but here is a way to be both distant and social at the same time. Forget audio calls, video call your friends and family to bring a smile to their faces and be there virtually to witness it. WhatsApp's video calls are limited to four but Google Hangout enables 25 participants and FaceTime allows you to talk to 31 people at the same time.
Facebook messenger can host group video chats upto 50 people and Zoom —which is being used for e-classes by schools and colleges — has the capacity of a whopping 100. Use this time to catch up with old friends and extended relatives through videoconferencing apps. For Tauhid Khan of Aligarh Muslim University, virtual hangouts with his friends from their respective homes have now become a part of his daily routine.
"Also, given the fact that we have free time on our hands, these apps are allowing us to connect with old friends and classmates who are now in different corners of the country and the world," he adds. As you participate in happy virtual reunions in tough times like these, remember to take screenshots, post them on your social media and show the world you still have it together. Motivate others to do the same.
For a fun Friday night at home, dress-up, cook a good dinner and ask everyone else to do the same through a Google calendar invite.
Stay healthy
A lockdown need not mean lazing around and piling on those extra kilos. It is no excuse that it is boring to work out alone. Instead, invite your friends to virtual yoga and cardio classes being held online and do healthy activities together. The cure.fit app is one such that is offering free classes and sessions from dance to weight loss and yoga to meditation.
Vaishali Ladha came back to Calcutta last week from Bangalore. The MBA student of Narsee Monjee Institute of Management Studies, Bangalore, tells The Telegraph, "My friends and I rushed to our homes in different states amidst the coronavirus outbreak. Some of us would hit the gym regularly in Bangalore."
She explains, "Now that it is difficult to move out of the house, we were looking for ways to work out together. Through cure.fit, every evening one of us books a particular time slot for the dance workout session and sends an invite to the rest. We workout together to the same video and at the end, we compare our progress, which is provided by the app. It's a great way to ensure being fit while staying connected."
Netflix & Chill
Missing movies with friends and family movie nights? Netflix has introduced Netflix Party, a new Google Chrome extension, which allows people sitting in different geographies to watch the same movie or web series at the same time, on their respective devices. It not only synchronises video playback but it also has a group chat feature available where you can talk about the movies and web series you are watching. Make a list and start binge watching!
Play time
Choose the safe way to be entertained. You may not be able to play Ludo with your friend — in the next apartment or even another state — but you can download LudoKing and roll that virtual dice. In these 21 days you are sure to run out of conversation but you would not want to miss the chance of engaging with your close ones. There are many multi-player games on both Android and iOS as well. There are racing games such as Asphalt, brain games such as Scrabble, and games such as Call of Duty and Fortnite to bring out the competitiveness in you. Most of these games have an in-built chat feature too.
Wish to play a timely game? Pandemic will make you feel like a virtual corona warrior as your goal is to find a cure for the new global pandemic.
While social distancing can be hard, remember the silver lining. Find creative ways to feel connected and do whatever makes you forget that you are stuck at home.