It is time to make a digital portfolio
Let people access your work with a click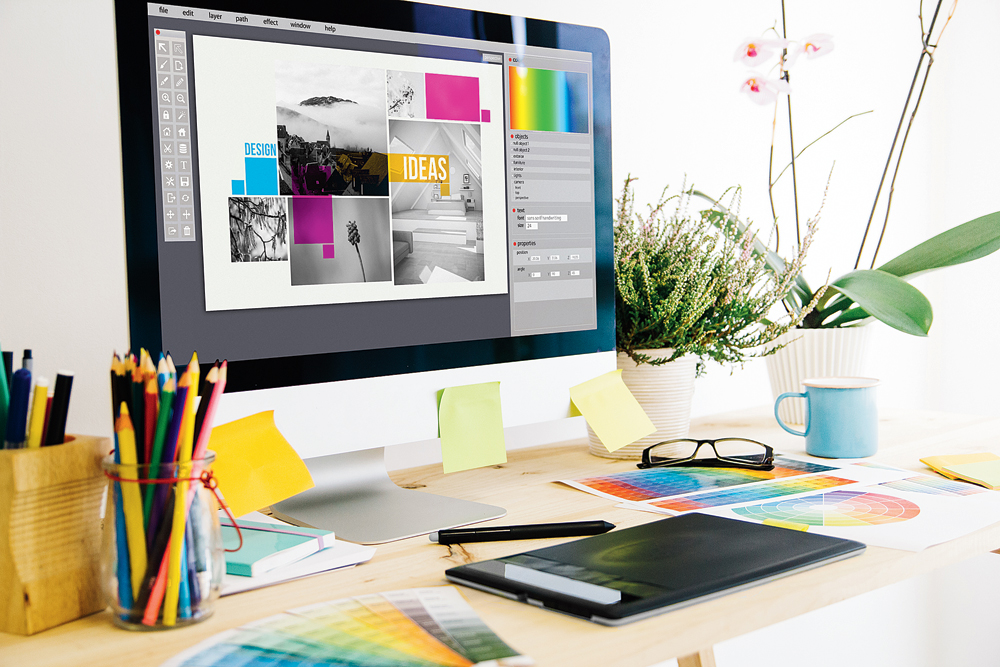 A digital portfolio is evolving. The current trend is the resume-style that includes links and live projects
(iStock)
---
Published 02.03.20, 06:36 PM
|
---
Landing a job or getting through the best colleges for higher education is a competitive game. Gone are the days when you would be judged on your skills, qualifications or experience alone.
Now, not only do you need to be better than others at your skills, you also need to think out of the box to truly stand out in the crowd. And the out-of-the-box has to begin with the resume itself. A CV, even a good one, designed with Paint or Microsoft Word might not grab eyeballs.
Years ago, portfolios were meant to be used only by people in the field of arts, design or photography. Today, portfolios are created by people in almost every industry from designing to writing, marketing to teaching and more as a way of bringing a resume to life using visuals. Whether you are — or want to be — a graphic designer, copywriter, marketing professional or other accomplished creative, you need a great digital portfolio that proves and showcases your skills.
The fields in which a digital portfolio is much in demand these days are graphic designing, marketing communications, digital and social media consultancies, marketing strategy and research and fashion marketing and management.
Aditi Jhunjhunwala is a Calcutta-based educational consultant. Apart from mentoring students to become successful designers, she also helps people make their CVs and portfolios. She says that increasingly people want a digital portfolio where the CV is just another component.
In a digital portfolio, there is a gallery of accolades, events and initiatives instead of listicles of achievements, awards and extracurriculars.
According to Jhunjhunwala, a digital portfolio really helps in the creative industry in particular. As the job, internship or course hunt in the creative fields intensifies, there's a need to "level-up" in order to stand out from the competition.
After graduating from Shillong's National Institute of Fashion Technology (Nift) in 2018, Fiona Saraogi worked at a furniture design studio in Nagpur for a while. When in Calcutta for a vacation, she decided to take portfolio development classes to apply for jobs.
She says, "With a digital portfolio, I was able to apply to various advertising agencies, digital marketing firms and print studios. I was also able to showcase my work on various online portfolio platforms such as Behance and Dribble, which helped me reach a wider range of audience. This also helped me get freelance work."
The other advantage of a digital portfolio is that it is easy to update from time to time. "But the winning feature is accessibility. You can simply apply for jobs across the globe," says Saraogi, who eventually landed a job at a digital marketing firm.
Jhunjhunwala adds, "It exists online 24x7 and should an opportunity present itself, you are armed with a digital portfolio without losing your time in collecting documents or scrambling to make it look impressive or presentable. A student who maintains a good digital portfolio is obviously looking to tap into any and every opportunity that comes his way with a high level of preparedness."
Repurposing a CV for the digital world requires certain software. It can also be done with the help of websites. Drishya Ramesh, 23, talks about the Adobe Illustrator, Photoshop and Indesign.
She says, "Knowing these software and being able to present my skills in a portfolio that reflects elements such as branding, Web designs, app interface and so on showcases my capabilities as a designer who could be of immense help in any brand or designing or advertising consultancy. It also represents my creative side."
It seems, having a digital portfolio increased Ramesh's chances as a student applying for a master's programme. "The course I wanted to study specialises in marketing and creativity, hence my knowledge of Adobe helped me during my admissions. Even today, while others struggle to design posters and professional projects for our programme, I have a creative edge over them," says Ramesh, who is currently pursuing an MSc in marketing and creativity at the ESCP Business School, Europe.
Dhriti Jajodia is about to finish school and head for the London College of Fashion beginning September 2020. Her reason for making a digital portfolio over a staid resume was to meet university requirements.
She was applying to various art colleges and it was mandatory to prepare a portfolio of some sort.
Jajodia says, "My digital portfolio has been one of the major and most important reasons why I got into all the colleges I had applied to. It showcased my work, my graphic skills and my ability to work digitally — something that's gaining more importance by the day."
Saniya Agarwal, 21, a student at Parsons School of Design, New York, US, agrees with Jajodia. "It is important to have a digital portfolio while applying to design colleges as portfolios are either emailed to the correspondents or uploaded on college application portals. Having a digital portfolio makes the process of applying for internships easier too as the employer gets a sense of the applicant's work beforehand. Some firms even make it mandatory for an applicant to submit digital versions before the interview," she says.
A textile design graduate from Nift, Calcutta, 23-year-old Anushree Goel is of the opinion that a digital portfolio helps one present himself or herself "aesthetically in precision".
And Agarwal says, "It is a way to show your best work in a professionally curated manner. Most employers for design jobs prefer to see your work in a concise portfolio with well documented process and experimentation rather than flipping through heavy sketchbooks."
Jhunjhunwala says portfolio design is an ever-evolving process of redesign after redesign. "Until recently, there was considerable focus on imagery. Now we see a shift towards more resume-style portfolios where the portfolio is a set of links to live projects. This is likely, in part, a response to many companies looking for live portfolios that are more interactive as opposed to a gaggle of pretty visuals," she elaborates.
Well, if you're still turning up for job interviews with a physical portfolio of your work, you know what to do henceforth!
Set it up
Websites that can help you create a digital portfolio
Behance
Dribbble
Adobe Portfolio
Coroflot
Crevado
Flickr
Portfoliobox
Muck Rack
WordPress
Wix