It is not ethical to eat meat, is it?
There are a plenty of other topics which demand ethical treatment but certainly not the consumption of meat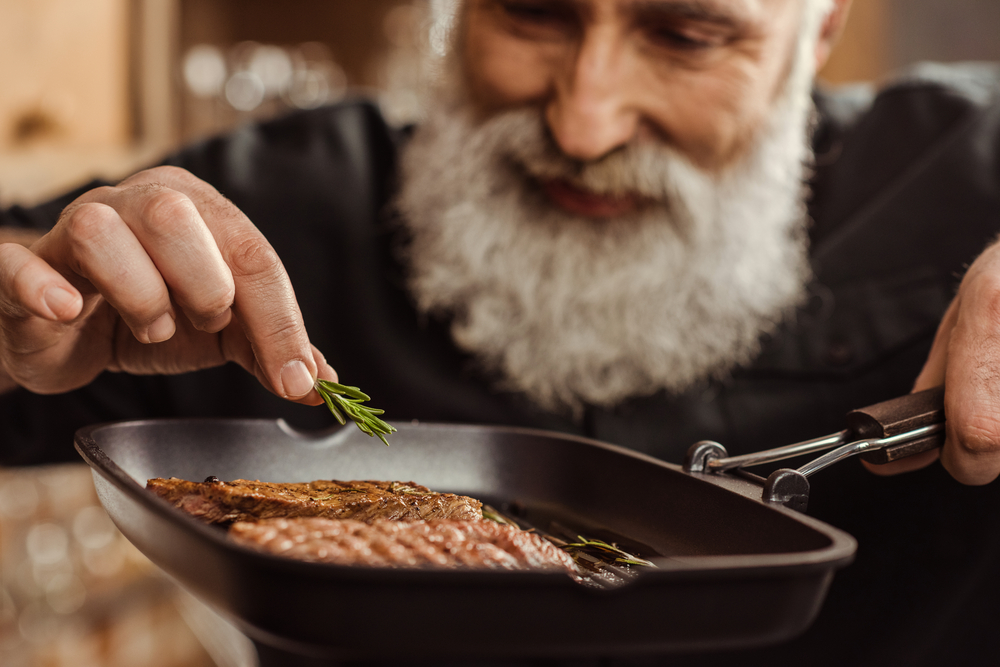 ---
---
No
Way of Nature
Over the ages, humans have developed a time-tested and balanced omnivorous diet, which includes the meat of selective domestic animals. Nature has developed us that way. Meat is a significant source of quality protein and other vital nutrients which vegetarian foods may not provide. A large number of people are also associated with the meat industry. So it is not at all unethical to eat meat.
Suvanwita Das,
Julien Day School, Kalyani
Plants hurt too
There are a plenty of other topics which demand ethical treatment but certainly not the consumption of meat. Not just humans but animals have been consuming other animals since time immemorial and it is the way in which nature works. Plants also have life. How can we judge that the plants don't feel the shock or cruelty when we cut them to eat? Process of agricultural farming using fertilisers and pesticides is not harmless to animals either.
Surmilita Biswas,
St. Xavier's College, Calcutta
Matter of choice
When it comes to the necessity of our body, we do not think whether it is ethical or not. Meat has been a source of protein to mankind since prehistoric times. Even though it is not good when taken in huge quantities, it is very essential to the body. People should not be barred from eating what they want.
Anuron Mullik,
Narula Institute of Technology, Calcutta
Ecological balance
I would like everyone to go vegan but then I always wonder if that would not lead to a population explosion among the chickens. Chickens multiply very fast and there are no wolves to eat the chickens and very few foxes. So who will? Therefore it is our duty to keep the population of delicious animals in check.
Mukul Shyamsukha,
Vidyanjali International School, Calcutta
Just pawns
I understand how vegetarians feel when they think of an animal, an animal which was very much alive moments ago and having a presumably happy life, now served with gravy. But have they thought about what overpopulation of chicken and lambs would have been caused if it was not for us humans? Because the other hunting animals have been declining in number over the past decades. In the end we are nothing but pawns of Nature doing her dirty work (of maintaining ecological balance).
Prajwal Thakur,
St. Xavier's Collegiate School, Calcutta
Yes
Animal Cruelty
Eating meat is cruel, unethical and unsustainable. The food industry is one of the biggest exploiters of animals and is responsible for mass suffering and death. These animals mostly endure lives of constant fear and torment. Some are still conscious while being mutilated. Moreover, high meat consumption is linked with poor health outcomes.
Raka Sikdar,
Lady Brabourne College, Calcutta
Environmental loss
Livestock farming has a vast environmental footprint. It contributes to land and water degradation, biodiversity loss, coral reef degradation and deforestation. Lastly the resources going towards feeding the billions of animals used for food could be used more wisely to combat world hunger. So I'd say eating meat was unethical.
Sarita Ghosh,
South City College, Calcutta
No moral right
Nature has provided us many resources to fulfil our needs. We don't have the moral right to slaughter animals for their meat. It is unethical.
Annu Sharma,
S.S.L.N.T College,
Dhanbad, Jharkhand
Next issue: ADVERTISING IS A WASTE OF RESOURCES. Hold strong views on this topic? Write in with your phone number, address, school/college and year to telegraphyou@gmail.com. The best answers for the motion and the most cogent arguments against it will be printed here